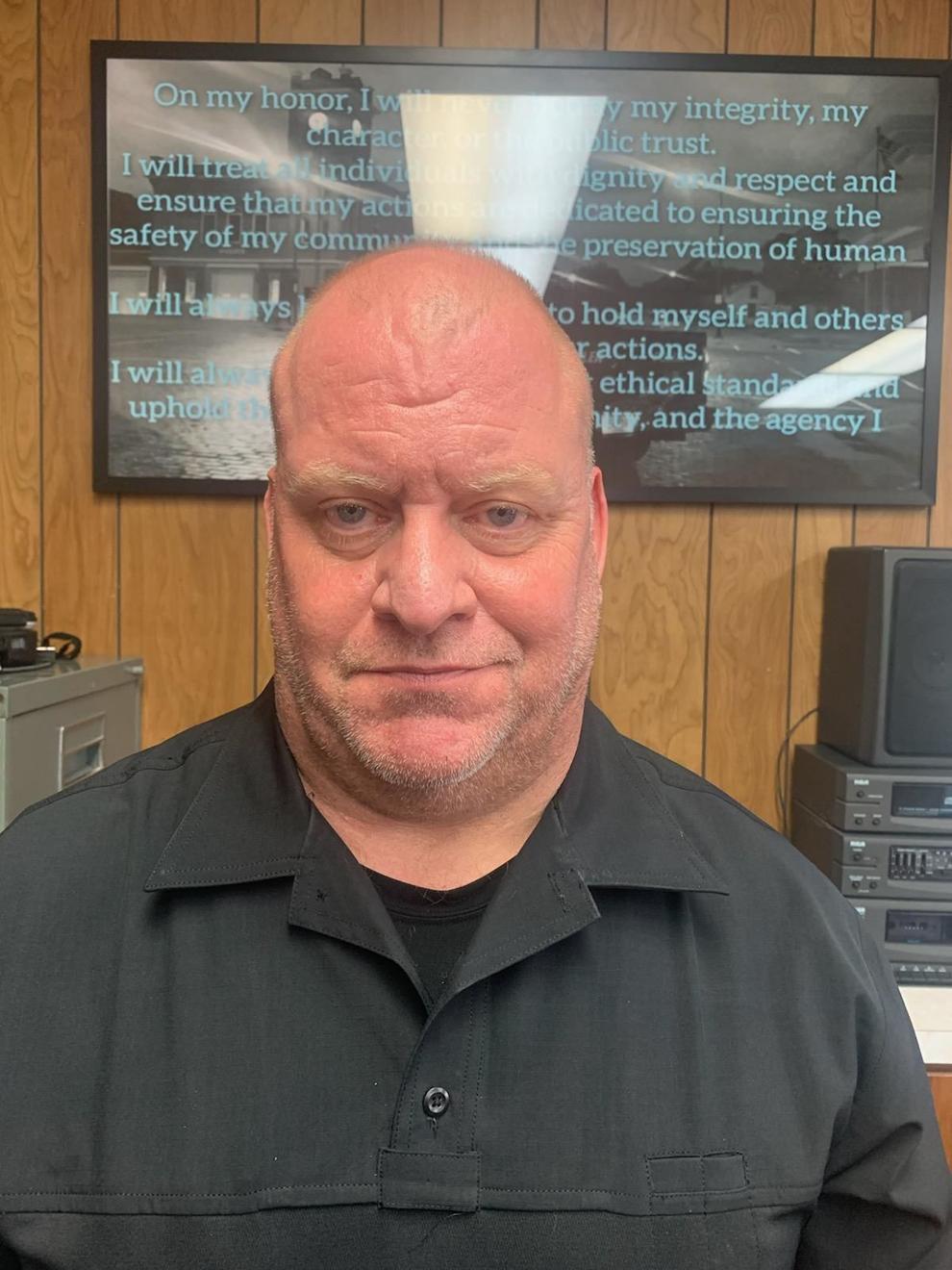 Dan Klimek knew almost immediately upon retiring from the Nebraska State Patrol last October after a multi-decade career that he wasn't ready to say goodbye to the badge forever.
"I missed it. I missed that service, the people," Klimek said. "Part of it is everybody is having a hard time finding cops right now. I felt I still had a lot left in the tank and something to give. But, I wanted to decide where I did it."
Turns out Schuyler was that perfect place. Klimek was sworn in as the Schuyler Police Department's new officer at the June 1 City Council meeting, bringing his years in law enforcement throughout Nebraska to a fairly young force. SPD's most senior officer besides Klimek has 17 years of experience, according to Schuyler Police Chief Robert Farber, but then the others have significantly less. So, Farber noted, Klimek will be a great addition to the department.
"I think he's going to be valuable. He brings experience, knowledge," Farber said, noting Klimek now gives him his eighth team member. "His institutional knowledge will definitely help us. We're excited to have him."
An Ord native, Klimek said his parents kept him on the straight path and he eventually went to Doane University. But, it was his best friend's father and a pastor who inspired his career path. His best friend's dad, the late Gerry Schmitt, was a well-decorated Nebraska State Patrol trooper for years. He looked up to Schmitt, but a pastor at a church camp helped him find his calling by telling him to find a career where he could serve his fellow man and not just make money. So upon graduation, he applied to the state patrol and never looked back.
Klimek, whose time with the NSP included 11 years on SWAT, said he felt like he accomplished all he could with the patrol by 2020. Upon retirement, he soon went to work for Nesbitt & Associates. The international security and consulting company is led by an executive team with "more than 50 years of award-winning experience in law enforcement and public safety, providing security solutions for businesses, educational and financial institutions, health care, government, and individuals that protect lives, assets, order and public image," according to its website. That job brought him to Schuyler Community Schools, and the community made quite an impression on him.
"I was fortunate enough to meet a lot of teachers and the superintendent. I and just fell in love with Schuyler," Klimek said, noting his respect for Farber and his "incredible" leadership style also played a role in wanting to join the police department. "There is a unique vibe to Schuyler. It's a vibrant, growing town. … I wanted to be part of that."
After talking with his family and applying for the job, Klimek officially started on June 2. But, Klimek didn't dive back into law enforcement for the sake of it. The community's melting pot of cultures really stood out to him and reminded him of his own family. He is white, though his wife is a native of Mexico. His son is white, his daughter is Black and he has two Hispanic stepsons.
"The most common language spoken in my house is Spanish," Klimek said, with a bit of a laugh, noting he isn't as fluent as others in his family.
Schuyler City Administrator William De Roos praised Klimek, noting he's glad the veteran officer has joined the local police force.
"We're excited to have Dan join the team. The real benefits of adding someone like him to the team - with years of policing experience and perspective - can't be properly put into words in a manner that would fit on the pages of a newspaper," De Roos said. "Schuyler has always had the good fortune to draw many new officers who are excited to start their police careers, but that makes adding veteran law enforcement, like Officer Klimek, all the more important to act as role models and a resource for learning."
Klimek and his family will continue to live in Gretna for now, as his daughter is in high school. But, he didn't rule out a move to Schuyler down the line.
The longtime police officer said he hopes he can help break stereotypes of police, noting his own home situation should be a reminder to all that they shouldn't label everyone in law enforcement the same way. Like in every profession, he noted, there are bad seeds. But, he stressed, they shouldn't outweigh the many who are good. He's excited to serve the local community and learn from his fellow officers how things are done in Schuyler.
"I really want to be here," he said.