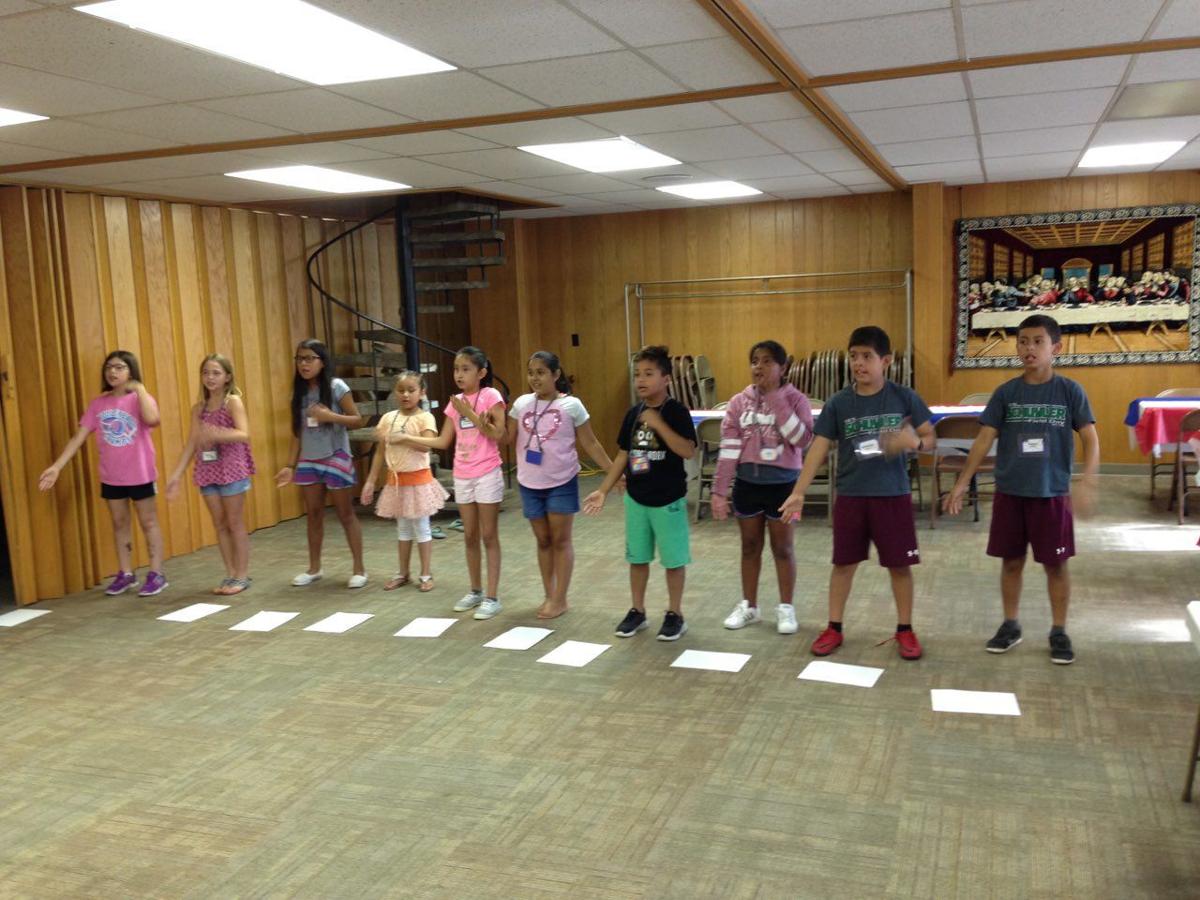 Area churches are bringing back camp activities this summer after last year's cancellations.
The Rev. Sarah Gengler of the First Presbyterian Church, 802 A St. in Schuyler, said their Vacation Bible School is coming back this year. Christ United Methodist Church, 1922 Colfax St. in Schuyler, is bringing back its summer arts camp in June, called "Explore, Create & Celebrate", Camp Co-Director Sheri Balak said.
"That will be open for free to all community children… We will do social distancing and hold it in our fellowship hall so the kids can be spread out," Gengler said. "It will hopefully look like a normal Vacation Bible School except for social distancing and masks will be required."
Vacation Bible School, which does not have a set date yet, normally happens annually but has not been held for the past two years. In 2020, it was canceled due to the COVID-19 pandemic.
"We have shared Vacation Bible School with other churches and (in 2019), it just didn't come together to have one so we decided to hold off for a year," Gengler said. "It's always sad not to be able to have Vacation Bible School, whether it's pandemic or not, just because it's so much fun to see the joy that it brings children."
In particular, Gengler said she enjoys spending quality time with kids and teaching at their level about topics such as Jesus. It's a lot of work, though, she noted.
"Being able to find volunteers is always a challenge," she said. "To have it for two-and-a-half days takes a couple of dozen volunteers so that we have enough people to give the children the attention and care that they need but that's hard to do in a small congregation."
Although it's sad when Vacation Bible School doesn't happen, Gengler said that just means it's time to focus on kids in other ways.
For Balak, the "Explore, Create & Celebrate" camp is a chance to do a little outreach to the community and to provide the opportunity for youth who may not have it otherwise, she said.
"We were disappointed, of course. And we have had some grant funding to help us with it and we were able to carry that over to this year so we were happy to have that opportunity," Balak said. "We have a diverse population and we just are encouraging persons from all cultures to come join us and we think we can learn in a safe environment this year."
Many of the activities in the weeklong camp are outside, she noted. The camp runs from June 21-25 and masks will be required.
"We have local artists who are certified teachers to be the instructors and we also include high school youths to mentor the youngsters," she said. "It's a way to expand their perspective … an outlet for their creativity and (to) maybe develop a skill they didn't know they had."
Gengler has good memories when it comes to the Vacation Bible School. Her first experience with it was her second day on the job.
"I only was able to pop in but it was great to just see the kids happy to be with their friends and to be having fun together," she said. "One of the best experiences I had was that … we had an outdoor camp theme and a bunch of people in the congregation donated their Christmas trees for us to use so that it looked like we had a pine tree forest."
One of the helpers dressed as a moose, Gengler added.
"That's probably one of the more fun things we've done," she said.
Carolyn Komatsoulis is a reporter for the Schuyler Sun. Reach the Schuyler Sun's news editor at hannah.schrodt@lee.net.