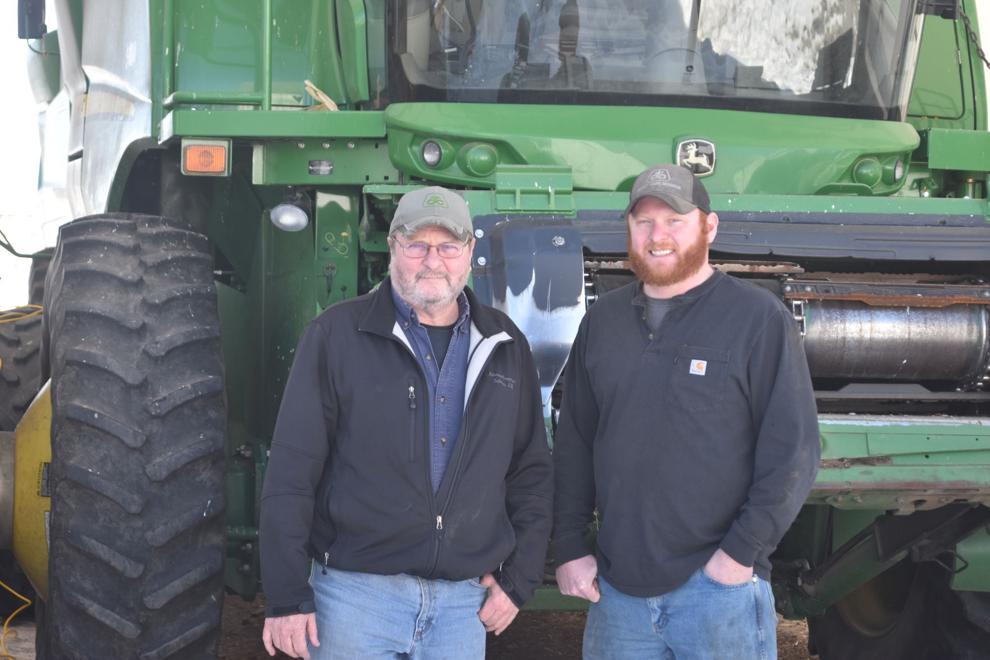 John Healy and his son, Joe, sit across from each other in their office on a Tuesday afternoon in late February. Family photos line the windows behind Joe, which show the leafless trees outside. On their farm, around 8 miles northeast of the City of Schuyler, two golden retrievers run out, barking, to greet visitors.
The father-and-son duo sat down, with similar postures, both wearing caps with the same logo. For them, the farm where they raise corn and soybeans is what supports the family. In their lives, family comes first, and it means a lot that Joe is preparing to take over from John.
"If I had to walk away from here knowing I couldn't come back, sold it to a stranger, (to) drive away and that was it," John said, wearing glasses with a radio behind his head. "That would be emotionally just really tough."
At this point, John has already worked a lifetime on the farm. He rented his first farm in 1976, the year he graduated high school. He grew up one of six kids, the son of parents who started farming in the area after World War II. He always assumed he would farm.
"You put a lot into it," he said, looking off into the distance. "You can't put a dollar figure on that."
Already Joe is dreaming of his own legacy. At the time of the interview, Joe and his wife, Kiara, were a little over a week away from the due date for their first child.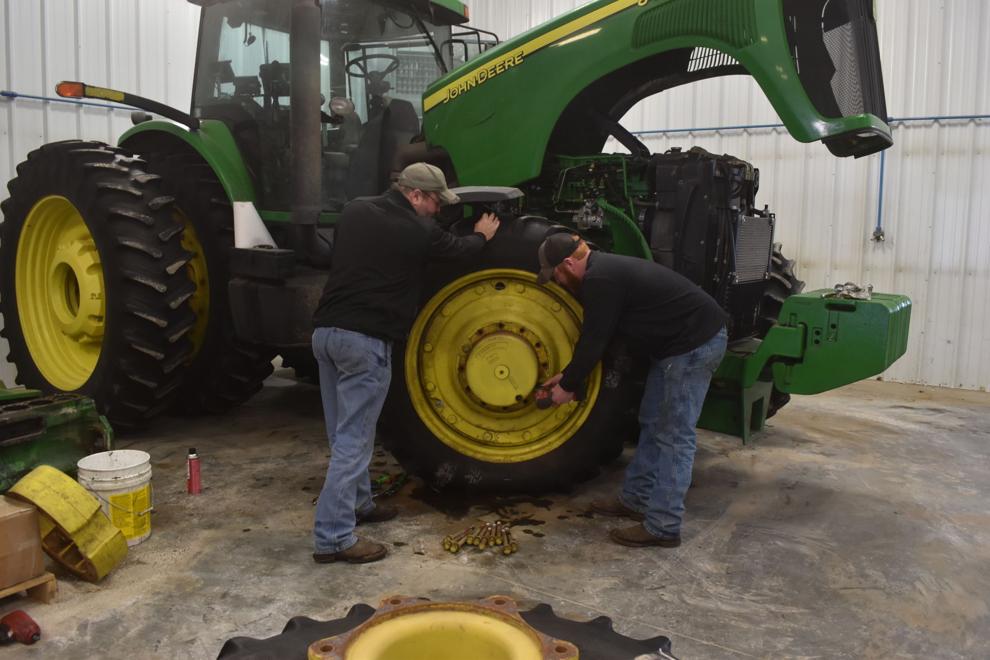 "They're going to work on the farm some," Joe said, in reference to his child. "(It) builds a work ethic."
Joe has built his work ethic the same way, helping his family. His work on the farm has relieved some of the pressure as his dad has grown older, allowing John to take a day off and know the farm will be OK when he returns.
John said his son had been helping out on the farm since he was little, gesturing about a foot off the floor.
But, he had moments where he didn't think farming was exactly what he wanted.
"I had friends that grew up in town. I played every sport there was," Joe recalled. "We, after practice or something, we'd want to go mess around but I had to go help dad irrigate or do something like that. I thought, you know, that's not the life I want to live. That was when I saw it as work, not a lifestyle."
After he graduated high school, Joe attended Southeast Community College to become a John Deere mechanic. He worked at John Deere after graduating from Southeast at age 19. But in 2012, at age 20, he quit and didn't tell his dad of his plans.
"He wasn't too happy because he wasn't real sure that there was enough for both of us here," Joe said. "I was convinced I was going to (help him) and then I was going to work on equipment in the shop on my own."
Although he had been working at John Deere, he also was putting in hours on the farm.
"I was just getting burnt out. That's the main reason why. I just couldn't do all of it," he said. "I always wanted to come back to the farm anyway, so I was looking for the first excuse I could find."
Joe soon started working with his dad. In 2013, he started renting his first piece of ground, which he said "wasn't much." Since the farm has enough work for about one-and-a-half people, he noted, he also started a trucking business to still earn some money.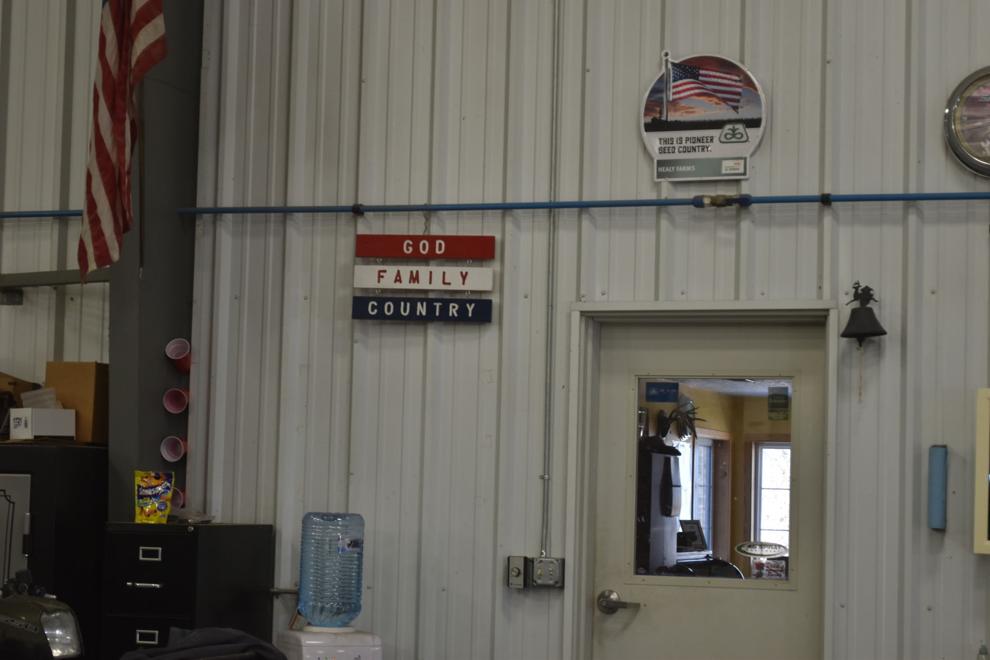 Now, in the next five to seven years, Joe will transition into farming the land himself. It's complicated because the reality is that John needs to be able to retire with an income, to live and to pay down any debts he still has.
"I need to buy everything that he's ever bought. Nothing's given," Joe said. "We're trying to figure out how that's going to work. It's not really set in stone yet."
Plus, they don't own much of their land. Since they rent a lot of it, Joe will need to continue a good relationship with the landowners.
The process of buying out the machinery and equipment and transitioning the farm will take the better part of a decade.
"As I phase out, he'll phase in … depending on when he kicks me out of here," John said, laughing.
People hear the term "passing down the farm," Joe's wife, Kiara said, but in reality, he will be buying a business from his dad.
Kiara is from the area but did not grow up on a farm. She works for Schuyler Community Schools as an administrative assistant.
"It was definitely a learning curve for me," she said. "He would not get home every day at the same time or even at a decent time, some nights…he's up at the crack of dawn the next day."
Joe enjoys what he does, she added. He's able to see his reward.
"It's exciting knowing what the future holds for us so we don't have to worry about that," Kiara said, adding she is also looking forward to her child working on the farm. "It's nice to see or to know that our kid will grow up around that environment and have that work ethic instilled in them."
It's definitely been a lot of work over the years.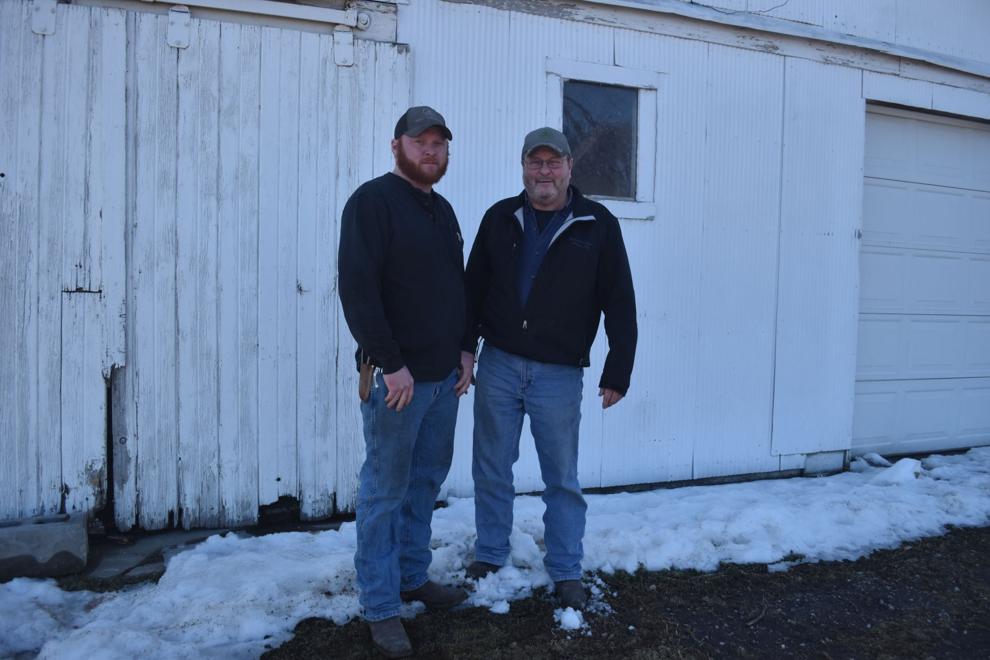 "You don't quit for the day until the job's done," John said.
If they don't do their work, it won't get done.
"We don't have anybody else to lean on to do it," Joe added.
In the past few years, Joe has tried to set up for his future by building hog barns slightly to the southeast of the farm. It's his big success, he said.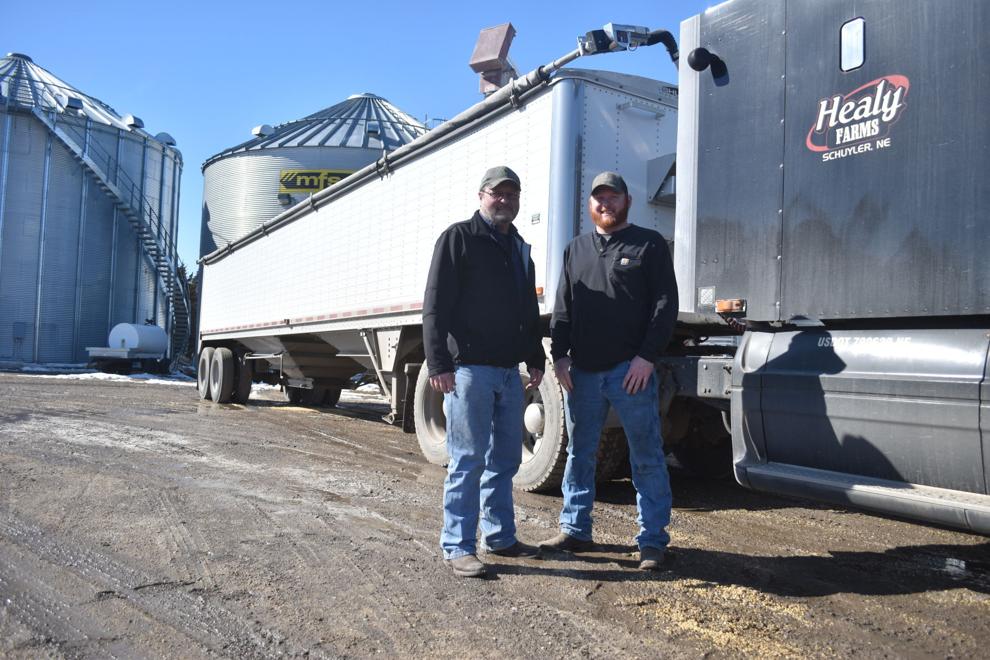 After a lifetime, John reflects on success differently.
"I would consider my … whole career as to this point being a success in the fact that we raised a family of kids on the farm and we're able to keep foods in their mouths … now we (have) grandkids," he said. "Being able to work with family and make it work out."