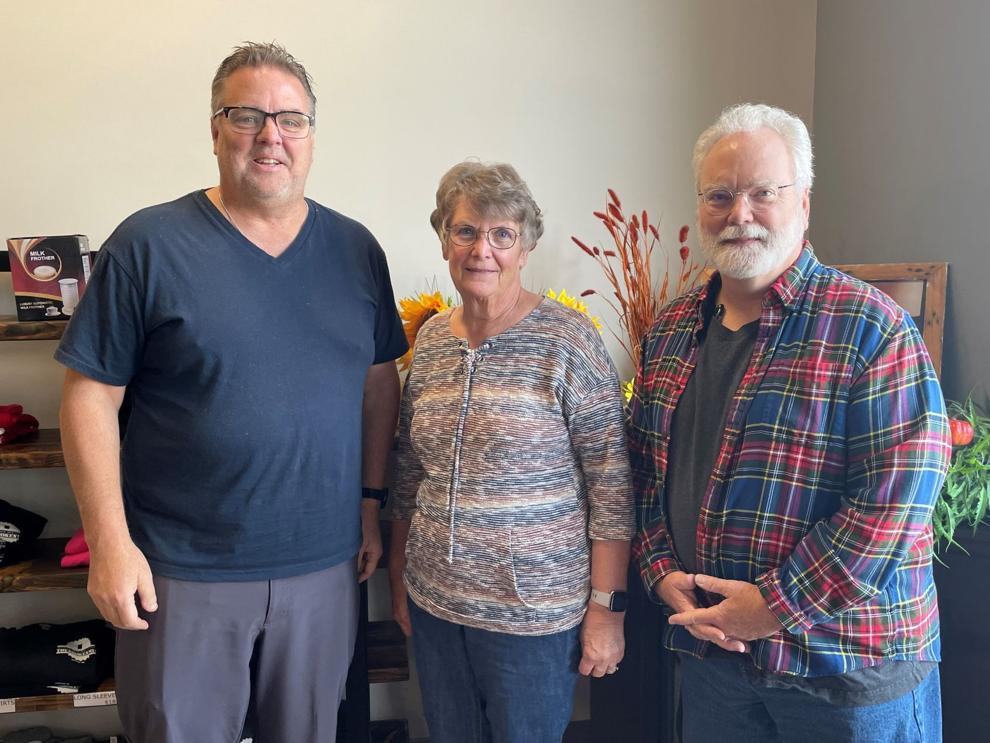 Trinity Lutheran Church of Schuyler has been without a permanent pastor for two years but a new partnership with 1C | The Sanctuary of Columbus aims to change that.
Through the partnership, which will start Oct. 1, 1C Vicar Randy Longacre will serve the Trinity congregation. His first day of worship services will be Sunday, Oct. 10.
Trinity's former pastor, Bill Mattfeld, retired in June 2019, the Schuyler Sun previously reported. The church has had a vacancy for two years, said longtime Trinity congregation member and Schuyler resident Lois Kramer.
"We will finish the vacancy through a sub pastor and then we start the 10th," Kramer said. "We have a wonderful pastor who has served us for two years, Pastor Gruber. He was an excellent shepherd that kept us going."
There will be two worship services provided on Sundays: A traditional service at 9 a.m. and a modern one at 5 p.m.
"We're working together to meet the needs of different ages," Kramer said. "The core of Trinity is an older congregation and so throughout the cooperation we're doing, we're going to meet all our needs."
Longacre also will be on call as needed, such as funeral services or hospitalizations.
"I'll have one day of being in the office over there," Longacre said. "(I'll) talk to people, visit with people, whatever is required."
A shortage of pastors has been a growing issue the past several years, noted Jim Thelen, pastor at 1C.
"Back about 10 years ago, I became very aware that in the Lutheran Church Missouri Synod – and probably churches across the board – fewer and fewer men were going to become pastors and the shortage was coming closer and closer and closer," Thelen said. "And then we had all the baby boomers who are pastors now retiring. That equation just means we have to do ministry differently."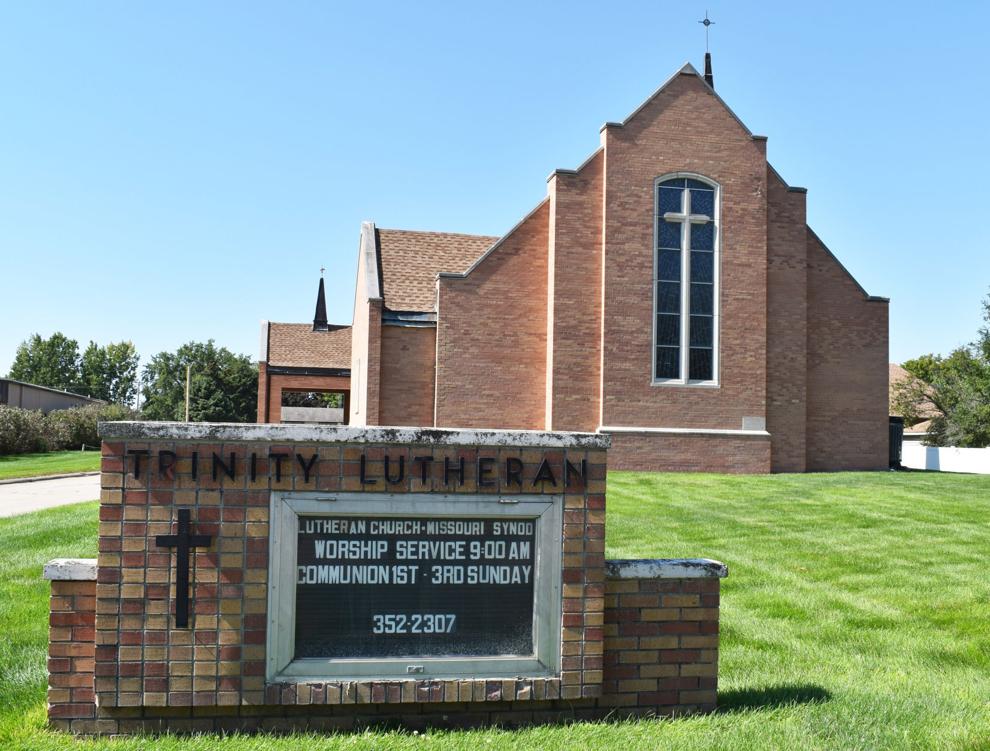 Thelen said he became aware of Trinity's need for a permanent pastor from a 1C congregation member who lives in Schuyler.
"There were conversations with the district president and the circuit pastor who kind of oversees all the churches," Thelen said. "The circuit pastor came to talk to me and said, 'We heard you have a heart for Trinity Lutheran Schuyler.' I said, 'I'm really curious what we could do together.' So we started meeting and here we are today."
The partnership is a sharing of resources and vision, but Trinity's unique history will remain intact, Thelen added.
The Schuyler church was built in the 1800s and in 1980, a missionary was called to the area; German services were conducted at that time and a congregation was organization, according to a book of Trinity's history published in 1983. But with an aging congregation, missionary work in Schuyler ended in 1917. The church stood vacant from 1917 to 1931.
Because of the depression of the 1930s, an "oversupply of Missouri Synod Lutheran ministers and missionaries" was created, according to the book. In 1931, a Sunday school opened and the New Schuyler Mission was born. Eventually on Nov. 12, 1933, one congregation organized under the name of Trinity Lutheran Church. Trinity's current building, 1617 Colfax St., was built in 1959 and dedicated on Sept. 25, 1960. The church's 50th anniversary was observed in 1983.
"We want to honor and respect that identity," Thelen said.
Kramer noted that there may be apprehension about the partnership, but she's looking forward to the new chapter in Trinity's history.
"Change sometimes is difficult … we persevere," Kramer said.
Longacre's role at 1C is community outreach and his newest position with Trinity is an extension of that, Thelen added.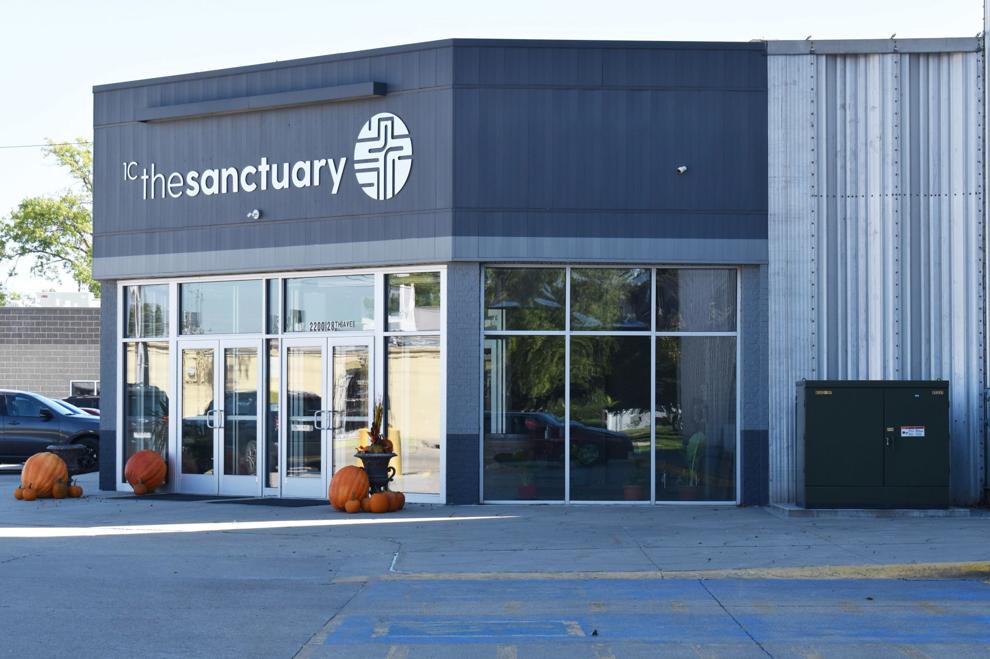 "Randy brings gifts and abilities, many years of community development … It'll be good to go into Schuyler and work with the people in the church and in the community," Thelen said.
The partnership will last six months and then will be reviewed.
"I am confident that is part of my call to Columbus and that has been expanded to the greater area, particularly Schuyler," Longacre said. "This is God's call, this is not Pastor Thelen's doing, it's not my doing, it's not Trinity's doing. This is something God gifted, so I have a lot of confidence in that."
The next step will be Longacre, and maybe a few other church officials, reaching out to current and past Trinity congregation members to talk about the change and the church and Schuyler community in general, Thelen said.
"We use a phrase around 1C … 'beyond our walls,'" Thelen said. "That resonates with me as someone who's been in communities and done community development over the years. That's a way of thinking that I hope Trinity will embrace. Get outside of ourselves and beyond our walls and into this community called Schuyler. I think the first step to that is let's go visit the people who are there."