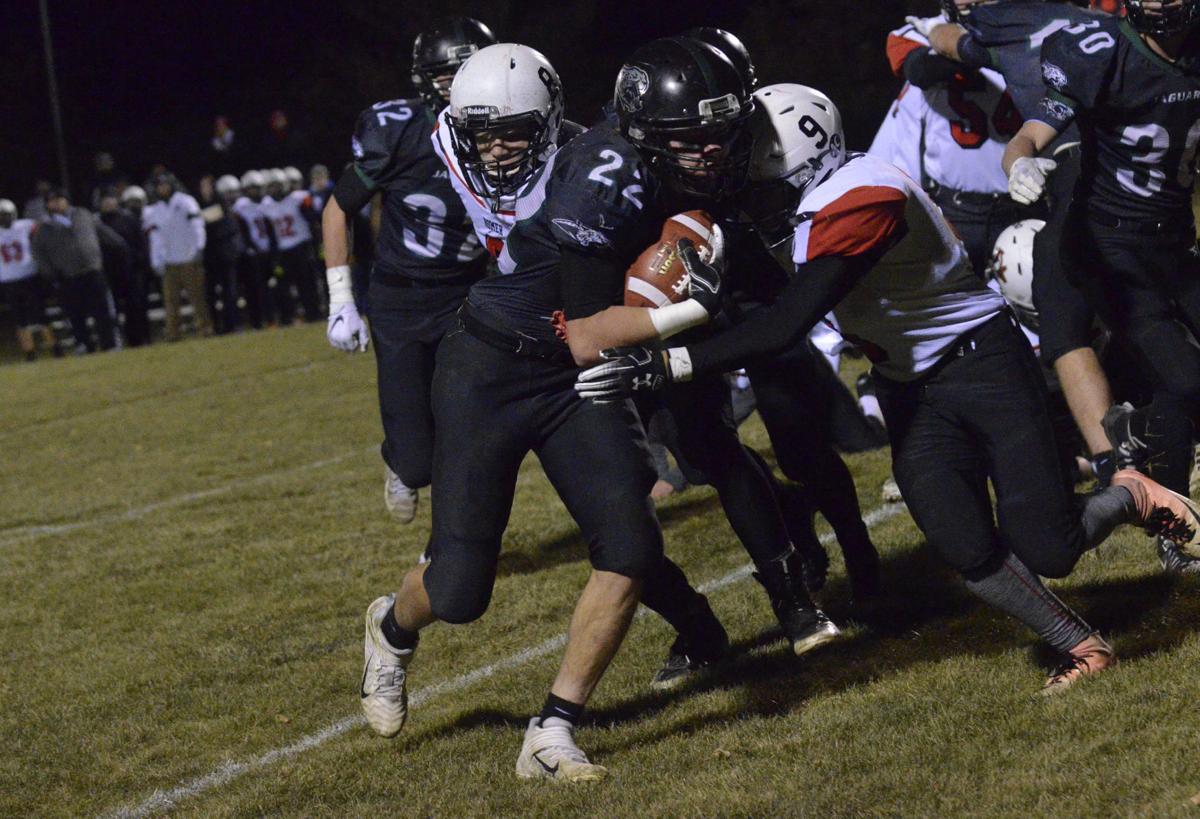 D-1 No. 1 Howells-Dodge sophomore Levi Belina ran for 237 yards and four touchdowns and the Jaguars defeated Homer 52-12 at home on Halloween night in the first round of the D-1 playoffs.
Belina scored three of his rushing touchdowns in the first half as Howells-Dodge took a 36-6 lead into halftime and cruised to victory.
"We jumped on them early, and I think the kids kind of let down a little after we got up on them and we kind of let them come back and complete a couple passes," Howells-Dodge head coach Mike Speirs said after the game. "Overall, I'm pretty pleased with the kids' effort. I thought we played physical football, and that's what we want to do."
Belina has been a crucial part of both the offense and defense this year, rushing for 867 yards and 14 touchdowns and catching seven passes for 95 yards and two scores.
He also has 102 tackles, second highest on the team behind Trevor Schumacher, including 16 tackles for a loss.
"This is a big win," Belina said. "(Homer) didn't sit down like some teams have. We had to keep playing all through the game. We got our JV in in the fourth quarter, so that was good. That's a great feeling all the way around."
He also recorded an interception in the victory.
"Levi is just a warrior," Speirs said. "He can carry a lot of balls and makes every play on defense. He's a warrior. For a sophomore, it's pretty special to see."
Quarterback Jacob Tomcak also threw for two touchdowns in the first half, one of which was a completion to Belina. The other was to Charlie Dvorak.
Homer employed a heavy passing game, throwing the ball 34 times for 229 yards, two touchdowns and three interceptions.
The Knights didn't have a single rushing attempt in the first half.
"Homer surprised me a little," Speirs said. "We knew they liked to throw the ball, but I think they threw it dang near every down against our varsity. That kind of surprised us. We worked a little on their run game. They just came out and threw it on us a lot. That kind of surprised me."
Homer took the ball to start the game, but three quick incomplete passes forced a punt. Howells-Dodge failed to capitalize when the offense fumbled the ball on its first offensive play at its own 25-yard line.
It looked like Homer was set to score the first points, but on a short field goal attempt, Howells-Dodge got a hand on the ball and kept the game scoreless.
The Jaguars then drove 65 yards in nine plays using nearly five minutes of clock and finished in the end zone when Belina carried the ball from one yard out.
Belina then converted the two-point conversion to give Howells-Dodge an 8-0 lead.
The Knights fumbled the ball on their following possession and committed a facemask penalty leading to Tomcak connecting with Belina for a 7-yard touchdown pass.
Lance Brester ran in the two-point conversion to give the Jags a 16-0 lead.
Homer fumbled again on the next drive and Belina returned the fumble to the 1-yard line. He punched it in after a facemask penalty to give Howells-Dodge a 22-0 lead.
Homer's quarterback Caleb Kearnes went 4 for 4 on the next drive including a touchdown pass to close the gap to 22-6.
The two teams traded punts on the following possessions.
Howells-Dodge drove down to the 15-yard line but turned the ball over on downs. The Jaguars got it right back when Schumacher intercepted a pass on the next play.
Tomcak then found Dvorak for a 24-yard touchdown pass after a block in the back penalty.
Homer was forced to punt on its next possession with three minutes and 37 seconds left in the half.
A 41-yard run by Belina set up a 17-yard touchdown pass from Tomcak to Belina with 55 seconds left.
Homer had a chance to score after a 30-yard pass, but three incomplete passes ended the half.
Howells-Dodge took the opening kickoff of the second half and scored on a seven-play, 65-yard drive that used four and half minutes of clock.
The score initiated the running clock but it took Homer less than a minute to score and cut the deficit to 44-12.
Howells-Dodge turned the ball over on downs on its next possession but intercepted a pass on the first play of the fourth quarter.
Belina then scored on a 58-yard touchdown run to extend the lead to 52-12 and start the running clock again.
Homer threw yet another interception on the first play of the following drive.
Howells-Dodge then ran the clock down to 2:15 and Homer failed to score on the final possession.
Howells-Dodge hosted Lutheran High Northeast on Wednesday in the second round of the playoffs. The game was played after this week's deadline.
Check online for results on comments. 
The game is a rematch from Sept. 27 that the Jaguars won 50-27 on the road. 
"They're a darn good team," Speirs said. "They've got a lot of ability and a lot of good skill kids. They're big upfront. We're going to have to play our very best game against them."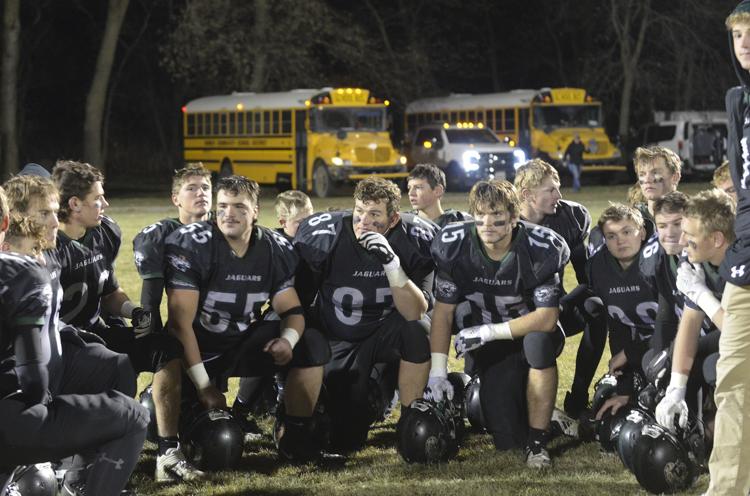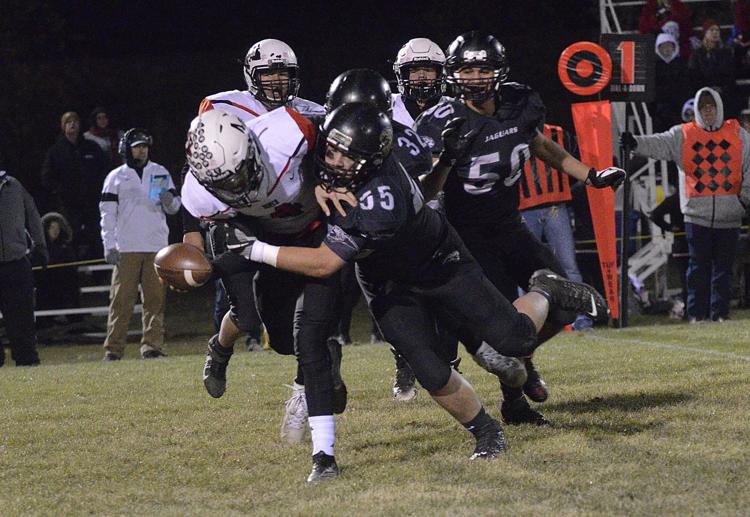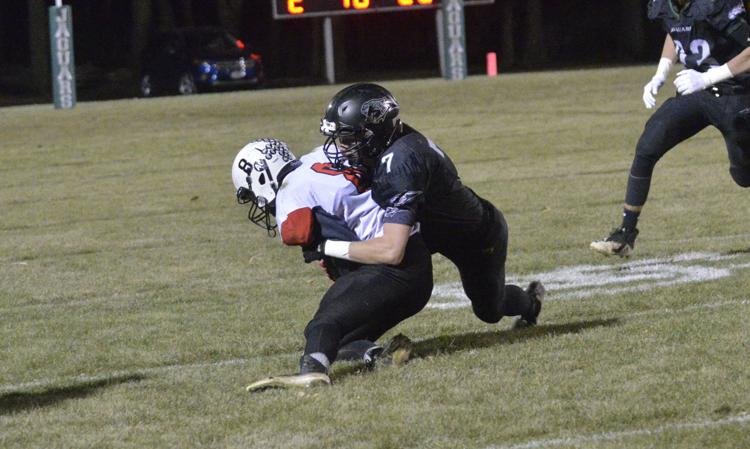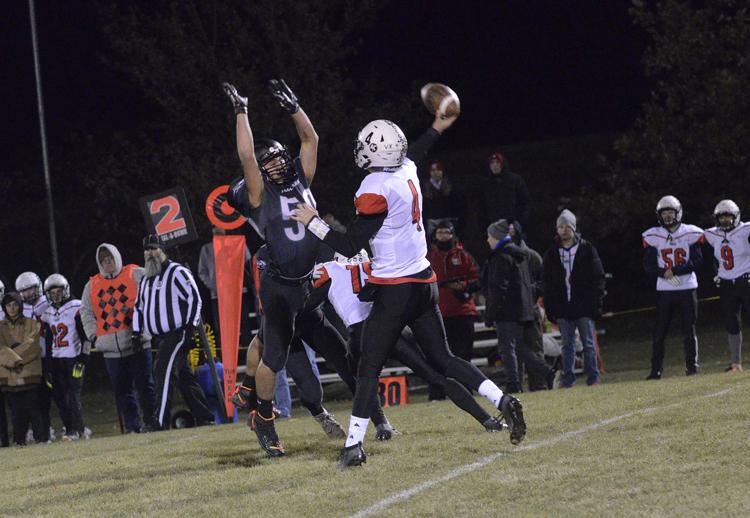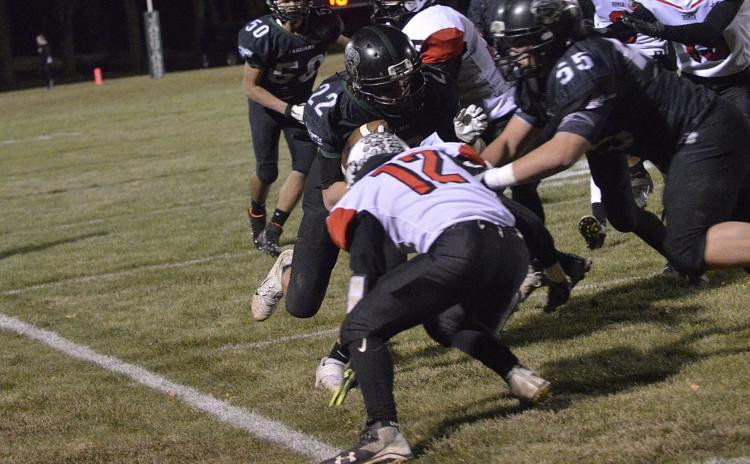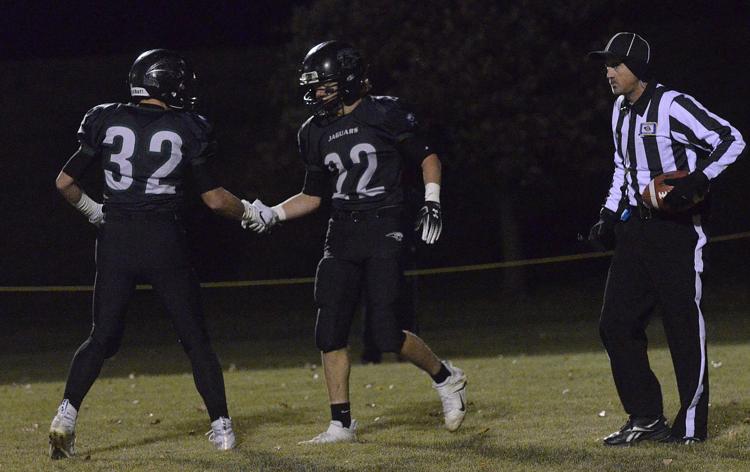 Peter Huguenin is a sports reporter for the Schuyler Sun. Reach him via email at SCHsports@lee.net
Be the first to know
Get local news delivered to your inbox!