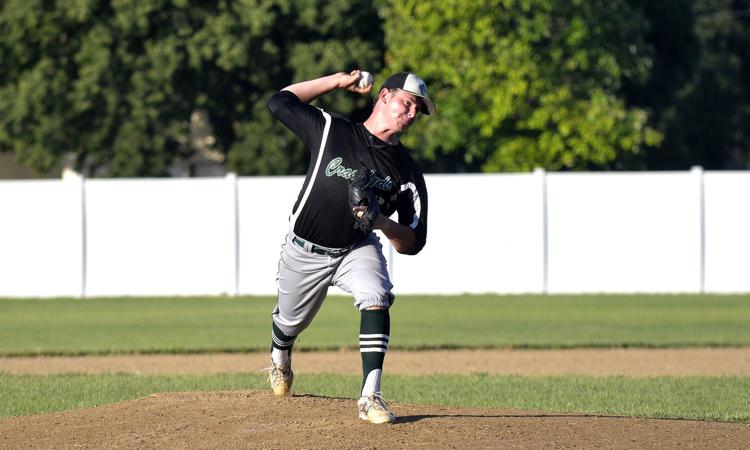 The Schuyler Crawdads baseball team opened their home schedule with a 5-4 victory over the previously unbeaten Blair Dawgs on a blazing Sunday afternoon last weekend at Merchant Park in Schuyler.
Despite temperatures soaring well into the 90's, a nice crowd witnessed a strong pitching performance by the Crawdads' Dylan Benne and timely hitting by Jesse Prado and Jacob Morse as Schuyler evened it season record at 1-1 while Blair dropped to 2-1.
Benne pitched shutout ball through six innings then allowed a run in the seventh and three more in the eighth before handing the ball over to Tucker Ramaekers who picked up the save with two innings of no-hit relief work. Benne struck out 11 Blair batters while allowing three earned runs, seven hits, and three walks.
"It was a great performance by our starting pitcher," said Crawdads manager Keith Manak. "Tucker then came in and did a great job in relief, setting them down and earning his first save."
After struggling at the plate in a 2-1 loss to Scribner on June 25, the Crawdads banged up Blair starting pitcher Lance Hansen for six hits and a pair of walks to open a 5-1 lead after seven innings.
"The bats finally came alive a little bit," commented Manak. "We got some much-needed runs in the seventh inning, so I am very happy about that. We had some young kids step us for up and we needed that."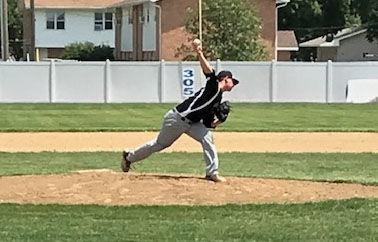 Brandon Konz scored the first run of the game for the Crawdads in the bottom of the second inning. He reached first base with one out on a throwing error by Blair third baseman Dane Appel then advanced to third when Hansen tried to pick him off. He scored on a single to center field by Jesse Prado making it 1-0.
Blair tied the game at 1-1 in the top of the seventh inning on a double to the center field wall by Spencer Weber scoring Jacob Garder from first base.
The Crawdads then erupted for four runs in the bottom of the frame. Trev Muth drove in Ramaekers on a fielder's choice, Prado scored from second base on a fielding error, Carter Luedtke scored from third base on a single by Josh Spenner and Jacob Morse tripled with two outs driving in Spenner with the final run of the inning.
The Dawgs didn't go down without a fight as they came out swinging in the eighth inning. Mills Macek and Derek Jorgensen belted back to back doubles then Aaron Kelerblau hit an RBI single making the score 5-3 with no outs.
Ramakers came on in relief for the Crawdads and induced a ground out from Hansen before striking out Garder for the second out. Appel reached on a throwing error by Crawdads third baseman Brandon Konz sending Kelberlau across the plate with Blair's fourth and final run of the game.
Blair appeared to be in position to tie the game or take the lead when pinch hitter Mark Clements smashed a screaming line drive to first base. But Trev Muth made a leaping stab of the ball over his head to record the final out of the inning leaving and stranding the tying run 90 feet away.
"This was a great win for us," stated Manak. "They were undefeated, and we knew how good they were. All in all, it was a very good win for the whole team."
The Crawdads return to action this Thursday when they play a road game at Wahoo beginning at 7:30 p.m. They then play a makeup game on Monday, July 6 against Dodge with the first pitch scheduled for 7:30 pm. at Merchant Park in Schuyler.
Doug Phillips is a freelance writer for the Schuyler Sun. Reach him via email at SCHsports@lee.net.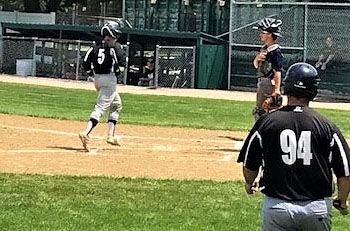 Be the first to know
Get local news delivered to your inbox!