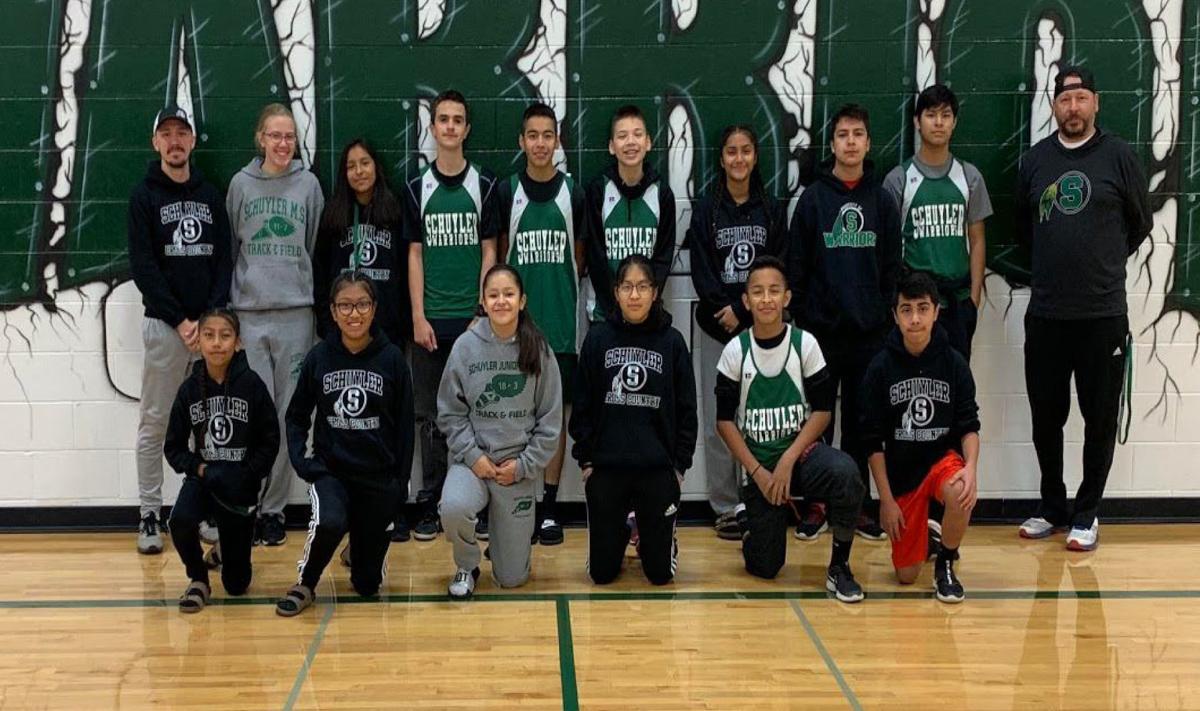 Time and time again this year, Schuyler Central High School cross country coach Rick Carter commented on the success of his young runners and the outstanding coaching they received while running in the middle school program.
Winning high school programs don't just happen, and coach Carter is well aware of that.
With several of his high school runners pushing towards state meet medals, we would like to take this opportunity to recognize the outstanding cross country program at the Schuyler Middle School that had another tremendous season this past fall.
Both the boys and the girls teams competed at the state middle school cross country meet that was held at Papillion-La Vista South High School on Oct. 12. The girls ended up in 13th place in the entire state and the boys team captured 15th place.
All the classes of schools competed against each other in one division.
After winning several team titles and runner-up trophies during the regular season, the Warriors and Lady Warriors faced off against some of the best middle school runners in the state of Nebraska at the state meet. The meet was held at Walnut Creek and covered three kilometers.
Results for the Schuyler girl runners were as follows: Gabriela Rodriguez 63rd, Maribel Gonzalez 82nd, Destheny Ortega 92nd, Alekxa Olvera 103rd, Naomi Mejia 164th, Audrey Ruskamp 176th and Erika Diego 199th.
The results for the Schuyler boy runners were: Christian Marino 45th, Carlos Carrasco 60th, Francisco De Leon-Ortega 88, Joan Hernandez 150th, Alexis Manzano 185, Alfredo Zuniga 201st and Nathan Cech 251.
Congratulations to Coach Robinson, Coach Baptiste, and to all the SMS runners for their amazing accomplishments throughout this recently completed cross country season. The community is Schuyler is proud of all of you and of your accomplishments. Keep up the outstanding work!
Doug Phillips is a freelance writer for the Schuyler Sun. Reach him via email at SCHsports@lee.net.
Be the first to know
Get local news delivered to your inbox!