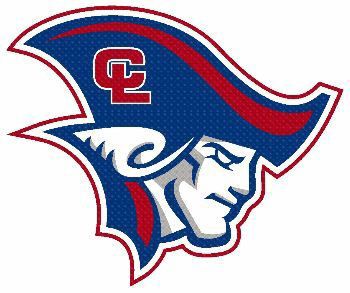 Clarkson/Leigh sophomore Eli Hays rushed for 176 yards and four touchdowns on 15 carries in a 44-8 win over Mead on Friday - the fifth Patriot win in a row.
Hays scored two rushing touchdowns in the first quarter, one of which was a 55-yard run, and one in the second to give Clarkson/Leigh a 20-0 lead. 
The five-game streak comes after dropping the first two games of the season. 
"We have come a long way from the 0-2 start, granted we played the two teams that are ranked No. 1 in the state (in eight-man football) and we only have one senior on the team," Clarkson/Leigh head coach Jim Clarkson said. "Our young team continues to grow and get better each week, and that has been fun to see."
The Patriots two losses came against Humphrey St. Francis and Howells-Dodge, both unbeaten. 
You have free articles remaining.
After CL jumped out to a 20-8 lead, Mead's JT Haad scored on a 18-yard pass in the second and the Raiders converted the two-point try. Clarkson/Leigh stretched the lead back out to 20 when Drew Beeson rumbled 49 yards in the third quarter.
Lance Paprocki scored from four yards out in the fourth and Hays added another touchdown run of 14-yards to give the Patriots the final points. 
Mitchell Beeson led the Patriots in tackles with seven including two for a loss.
"Our defense has been playing lights out lately," Clarkson said. "We are playing with great energy and physicality. We have some guys that real like the physical part of football and they are flying to the ball and making plays."
The Patriots finished with 357 rushing yards and 0 pass yards during the game. 
"We feel like our passing game is ready to go if needed," Clarkson said. "We did have a few opportunities Friday but were unable to execute as well as we should have. But our running game has really been going well lately, the offensive line has really gelled together, and our backs are taking advantage."  
Peter Huguenin is a sports reporter for the Schuyler Sun. Reach him via email at SCHsports@lee.net