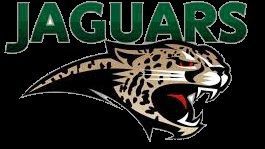 Howells-Dodge boys golf missed out on the state championships by the narrowest of margins in 2019. 
The top three teams in each district go to state, but the Jaguars finished fourth leaving them on the outside looking in.
The top 10 golfers in each state also qualify as individuals, but many of the Howells-Dodge golfers were heartbroken again when the individual scores were revealed. 
Junior Jacob Tomcak finished in 11th, missing state by one place, senior Luke Rocheford placed 13th and senior Charlie Dovorak placed 17th. 
While coming so close, only to fall just short, was a tough pill to swallow, the returning Jaguars believe they've learned from that experience and have some extra motivation. 
Tomcak and Dvorak return to the team this year along with sophomore Brady Lund, who played varsity last year. 
Combine the returning talent with some incoming freshmen and a new foreign exchange student, and it appears that Howells-Dodge has the talent to finish what it started last year. 
"I'm not sure if we have anyone that would surprise or not," head coach Luke Dobbins said. "This is what I'm most excited about. A couple of returning sophomores and a junior, along with a couple of freshmen and a foreign exchange student were added to the team. I'm really hoping to see if we can develop another golfer or two over the next month and a half and become really competitive." 
Howells-Dodge hosts the district golf tournament at its home course, something the returning players aim to use to their advantage.
"The three returning varsity players definitely have goals of qualifying as individuals for state golf," Dobbins said. "With district golf this year being at our home course, I feel that we really should have been fighting to qualify as a team for state, including making a run at winning the district."
Peter Huguenin is a sports reporter for the Schuyler Sun. Reach him via email at SCHsports@lee.net
Be the first to know
Get local news delivered to your inbox!