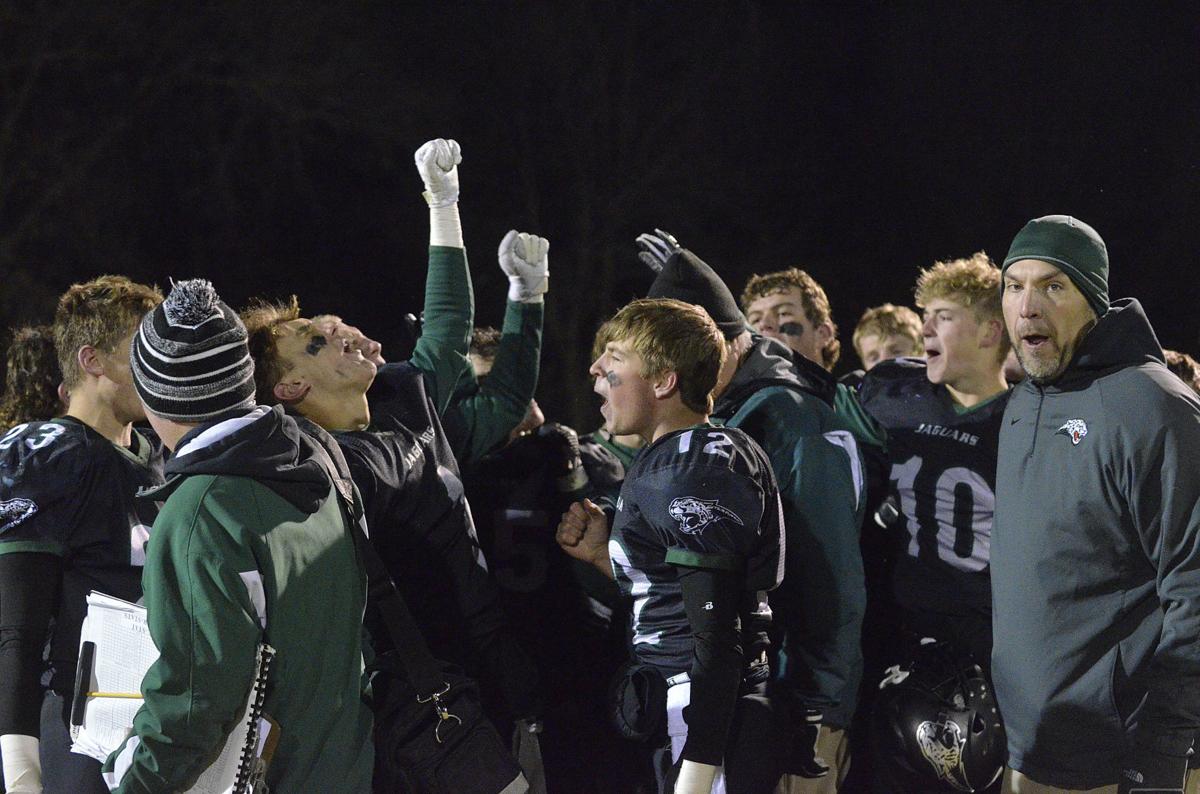 D-1 No. 1 Howells-Dodge made quick work of Norfolk Lutheran High Northeast on Wednesday, winning 56-22 at home in the second round of the playoffs. 
The Jaguars led 44-8 at halftime and gave up only one score in the second half to the starters, the other coming when the majority of players on the field were made up of backups. 
LHNE was forced to punt on its first drive after a three-and-out, fumbled on the first play of its its second drive, punted on its third after another three-and-out, fumbled it away again on the fourth drive during a long completion and turned the ball over on downs on its fifth possession.
After punting on its first possession and fumbling on its second, Howells-Dodge scored on its final six possessions of the second half, including a recovering its own botched kickoff.
Sophomore Levi Belina led the Jaguars with 133 yards and five touchdowns on 19 carriers. 
Junior Jacob Tomcak threw for 72 yards and a score on 3 of 7 passing and ran for 33 yards and a touchdown on eight carries. 
"I thought our guys really did a great job early on of setting the tone," Howells-Dodge head coach Mike Spiers said. "We played physical up front. I thought that set the tone early on and helped us out."
Howells-Dodge will travel to Osceola-High Plain on Tuesday. Kickoff has yet to be announced.  
Be the first to know
Get local news delivered to your inbox!