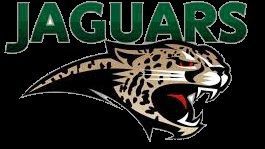 Jacob Tomcak passed for three touchdowns and the Jaguars rushed for another three in a 40-20 Howells-Dodge win over Neligh-Oakdale on Friday night. 
Howells-Dodge remains undefeated on the season, improving to 5-0 with a home game against Elkhorn Valley next. 
"We were able to sustain some offense in the first half," Howells-Dodge head coach Michael Speirs said. "Our defense played outstanding. Maybe the best defensive effort we have had this year. Our D-line recorded 10 sacks, and we were able to limit Neligh-Oakdale from getting into any rhythm in their passing game." 
This is the second game that Tomcak has started since taking over for Darrin Pokorny who was injured in week three. 
"Jacob has done an outstanding job filling in for Darrin," Speirs said. "He is a very smart young man and has a tremendous football mind. Those attributes have helped him have success in the first two games he has been a starter." 
Eight pass attempts is the most for Howells-Dodge this season and the 140 rushing yards is the lowest total this year. 
"We were not balanced by design," Spiers said. "N-O did a great job of taking away or run game.  They were running stunts that we struggled to pick up and the N-O linebackers played a great game for them." 
Peter Huguenin is a sports reporter for the Schuyler Sun. Reach him via email at SCHsports@lee.net
Be the first to know
Get local news delivered to your inbox!