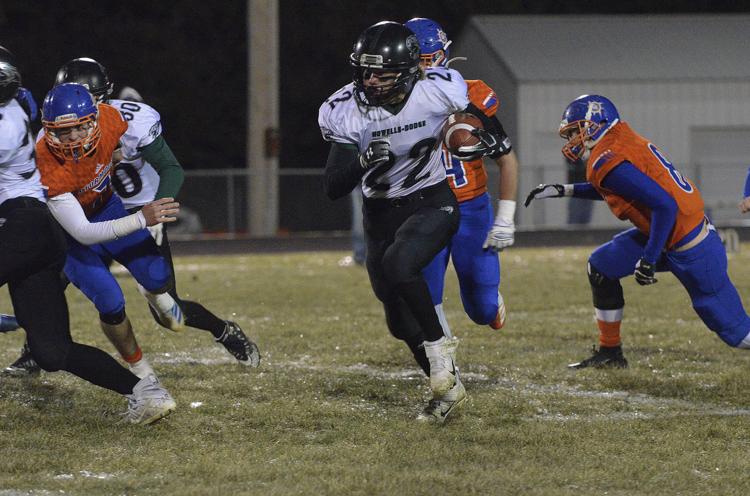 OSCEOLA - D-1 No. 1 Howells-Dodge came into a quarterfinal matchup against Osceola-High Plains on Nov. 12 with an unblemished 10-0 record but saw its season came to an abrupt end 28-14.
The Jaguars jumped out to a 14-0 lead in the first quarter off a 42-yard touchdown run from sophomore running back Levi Belina and a 2-yard run from Jacob Tomcak set up by a 44-yard run from Belina but then gave up the next 28 points.
Osceola-High Plains senior Keaton Van Housen scored four straight Stormdog touchdowns and led his team to the semifinals for the first time in program history.
Howells-Dodge had a chance in the fourth quarter with just over six minutes left but fumbled and gave up a 59-yard touchdown run two plays later.
The Jaguars then proceeded to throw an interception on their next play, allowing Osceola-High Plains to chew up four minutes of game clock. 
"I'm just very proud of them," head coach Mike Spiers said. "They were a fun group to coach. This one is tough. High Plains has a great team. We got off to a great start, but we just didn't get it done. As a coach, I wish I would have done more to help prepare our kids. I'm just very proud." 
It took the Jaguars just four plays to score as Belina broke a 42-yard touchdown before the game was two minutes old.
Howells-Dodge forced a punt on Osceola-High Plains opening possession after a false start got the Stormdogs off track. 
Belina broke runs of 44 yards and 15 yards on the next drive, setting up a 2-yard touchdown run for Jacob Tomcak with four minutes and 33 seconds left in the first quarter. 
The 2-point conversion was no good, extending the lead to 14-0. 
The Stormdogs answered with a 12-play, 50-yard drive that chewed up nearly eight minutes. The drive was capped with a 7-yard Van Housen touchdown run and a 2-point conversion from Dylan Soule to close the gap to 14-8. 
Both teams traded punts ahead of Howells-Dodge starting a drive in the final two minutes of the half. The Jags were stopped on downs then held the Stormdogs out of the end zone on their own last-second opportunity.
However, the Jaguars weren't able to keep the Stormdogs out of the end zone on the opening drive of the second half. Osceola-High Plains drove 55 yards in 11 plays, scoring on a 3-yard run by Van Housen and taking a 16-14 lead on a 2-point conversion with just under seven minutes left in the third. 
"They were able to get that lead," Spiers said. "The second quarter is where it got away from us where we just weren't able to sustain the run game that we had in the first quarter. That's on me. I should have had some better blocking schemes for our kids to execute, and I let them down."
Two incomplete passes led to a Jaguars punt on the next drive, but Howells-Dodge got the ball back when Osceola-High Plains fumbled it away.
The Jags weren't able to do anything with the opportunity however and were forced to punt the ball after incomplete passes on second and third down. 
Osceola-High Plains extended its lead on the next drive, going 50 yards in eight plays, scoring on an 18-yard Van Housen run.
An illegal procedure penalty kept the game within eight points as the two-point conversion failed. 
You have free articles remaining.
Register for more free articles
Stay logged in to skip the surveys
Howells-Dodge proceeded to fumble the ball with 5:36 left in the game. Two plays later, Van Housen went 59 yards and extended the Stormdog's lead to 28-14. 
Howells-Dodge needed two scores in just over four minutes but threw an interception one play later allowing Osceola-High Plains to chew up all but 44 seconds. 
"We were doing a pretty good job of sustaining blocks early," Spiers said. "I think their kids started playing a little harder and we didn't match their intensity there and they were able to get off blocks a little easier than what they had been in the first part. Probably some poor play calling on my part put us behind the sticks. 
If we can get it to a third-and-1 we feel pretty good. When we're sitting at third-and-7 and a couple times we'd make a blocking mistake and have to punt and just little things like that." 
Howells-Dodge ends the season with a 10-1 record.
This was the last game for nine Howells-Dodge seniors - Charlie Dvorak, Luke Rocheford, Darrin Pokorny, Wyatt Hegemann, Trevor Schumacher, Johann Reuschel, Carter Throener, Kyle Pickhinke and Logan Nelson. 
"It's just tough every year," Spiers said. "A lot of those guys standing there as seniors were student managers from seventh grade and have been around our program a long time. Now they're gone. You have to move on, but right now it's hard.
"Going into the season we knew we had a really difficult schedule and we weren't quite sure how we were going to do and these guys rose up on every occasion. Just a tremendous group of seniors."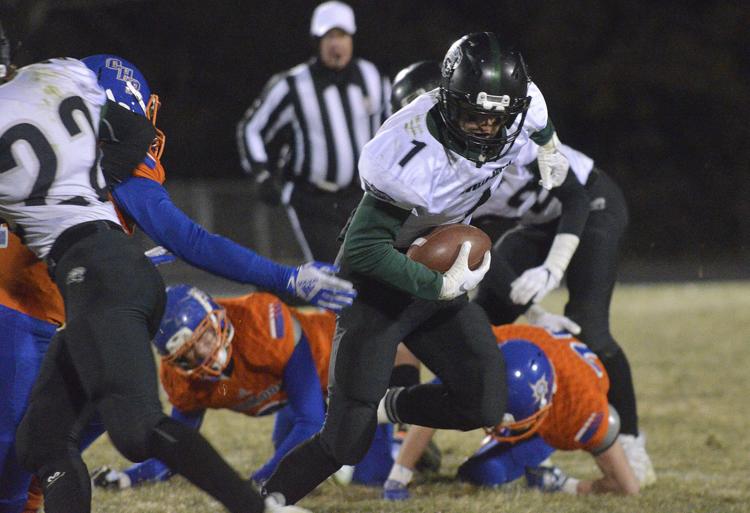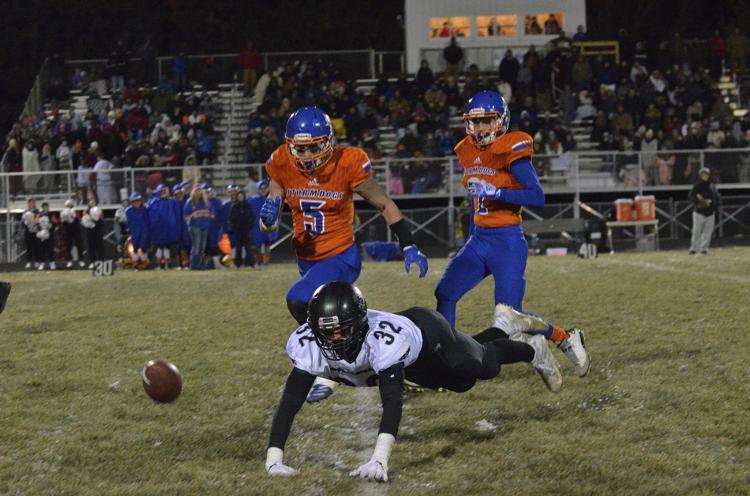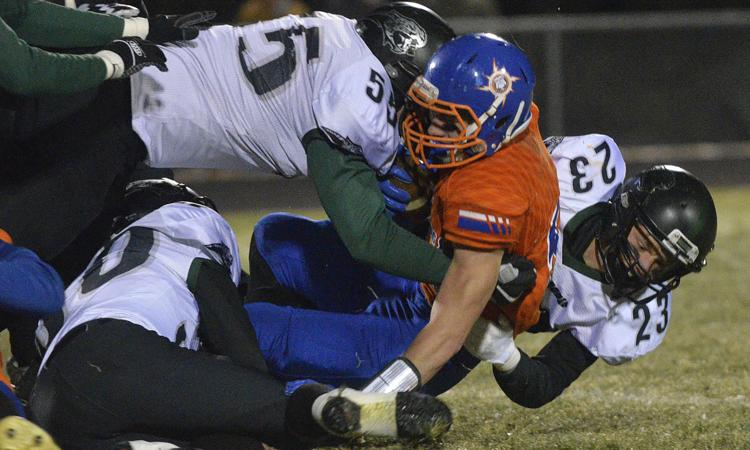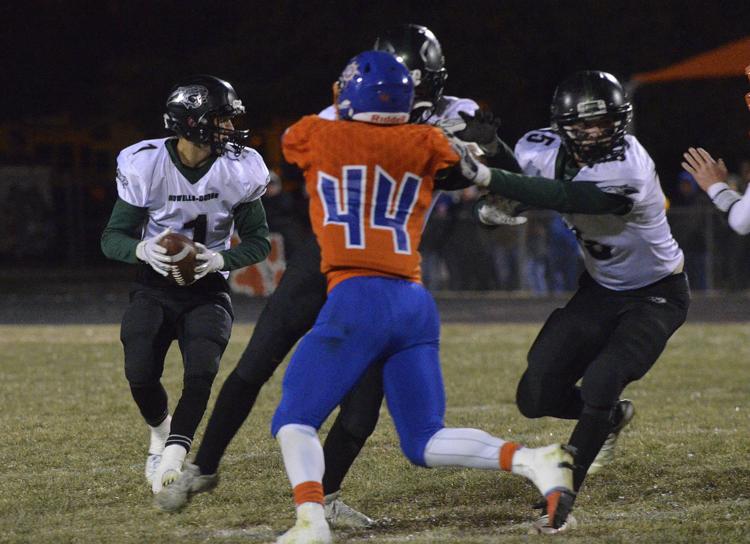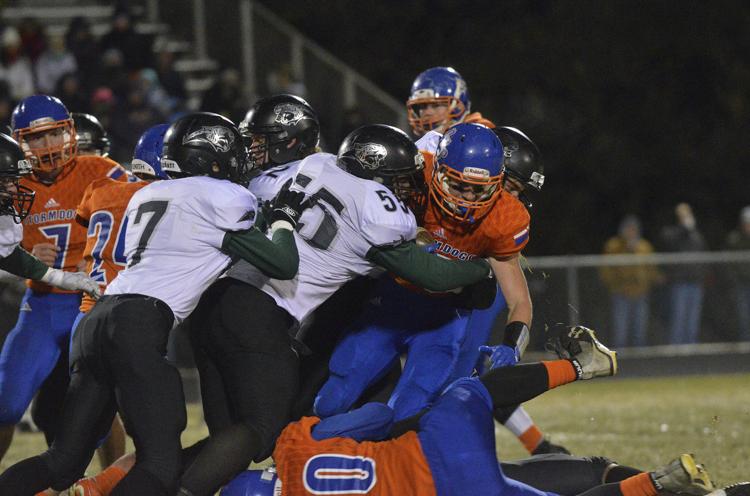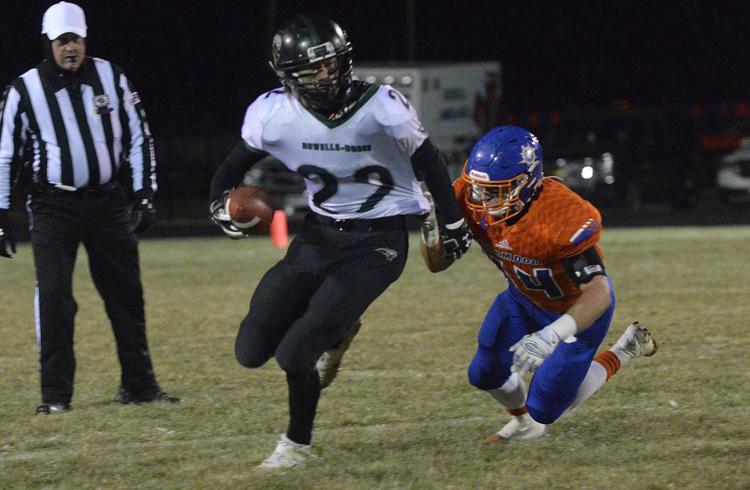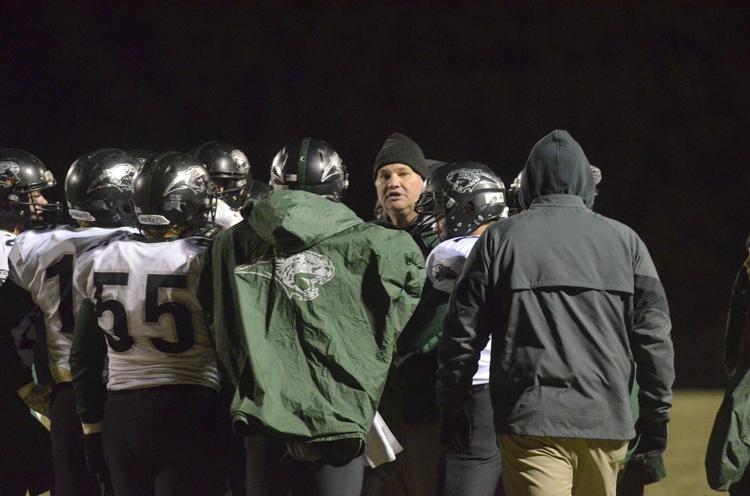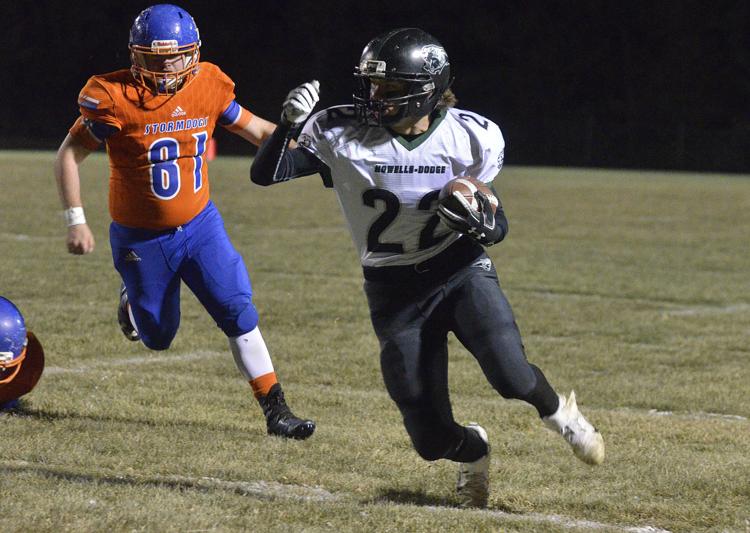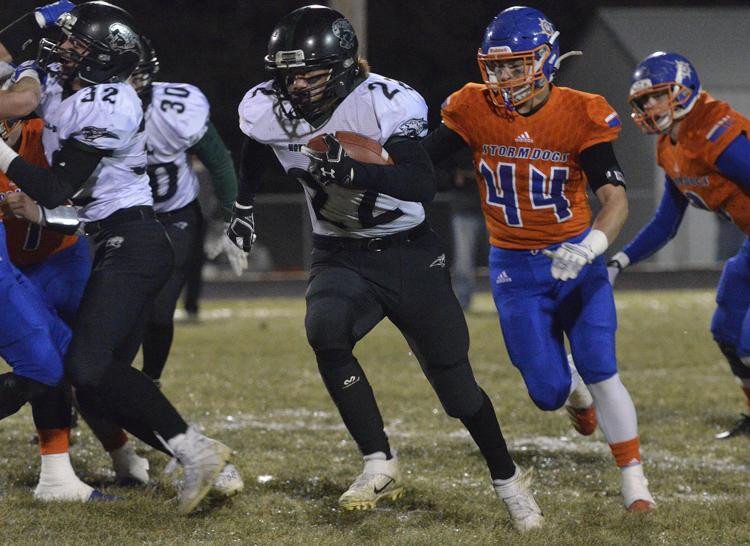 Peter Huguenin is a sports reporter for the Schuyler Sun. Reach him via email at SCHsports@lee.net