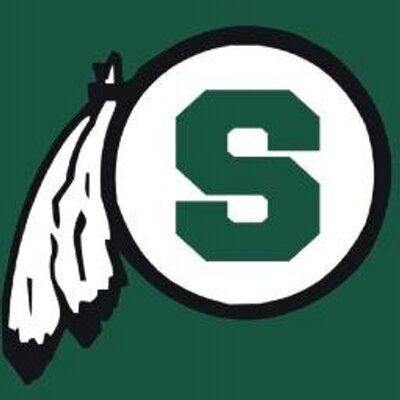 The Schuyler Central High School volleyball team inched closer to a .500 record with victories at the West Point-Beemer Triangular and the Archbishop Bergan Invitational last week. The 1-1 record at West Point-Beemer and the 1-2 record in Fremont raised the Warriors season record to 3-6.
Schuyler Central opened the triangular Sept. 9 with a 25-13, 25-9 win over the Twin River Titans in the opening match before losing to the host West Point-Beemer Cadets 6-25 and 15-25 in the final match of the evening.
At the Archbishop Bergan Invitational in Fremont on Saturday, Schuyler Central lost to powerhouse Humphrey St. Francis in the first match 5-25 and 7-25, fell to Lourdes Central Catholic/Nebraska City in the second match 8-25 and 16-25 before hammering the Boys Town Cowboys 25-10 and 25-12 in the final match of the day.
"This was a big week for the Warriors," Schuyler Central head coach Drey Keairnes said. "We picked up wins number two and number three against Twin River and Boys Town. The girls are starting to truly believe in themselves, and they are realizing that when they play to their full potential, they can truly compete with anyone."
The Warriors had 11 kills against Twin River, led by Emma Jedlicka with three, Aylin Portillo, Natalie Yrkoski Vanessa Uriostegui with two kills each and Piper Lefdal and Alyza Arroyo with one apiece.
Schuyler connected on an eye-popping 14 ace serves. Leading the way was Arroyo with five followed by Portillo with four and Yrkoski with three. Arroyo also recorded nine set assists for the Warriors.
Against West Point-Beemer, Yrkoski had three kills for Schuyler while Portillo and Lefdal had two each. Jenny Valora had 13 of the Warriors' 25 digs while Lefdal added five and Jedlicka and Arroyo totaled three each.
Stats for the victory over Boys Town were unavailable.
"We started off at the Bergan Invite against a very tough Humphrey St. Francis team," Keairnes said. "The girls did a good job of staying mentally tough and working through some adversity. In our second game against Lourdes Central, the girls came out on fire. They were playing fast-pace and high-energy volleyball and we looked like a brand new team. They had fun with it and trusted each other to do their jobs. Even though we lost that game, the girls knew something amazing had happened."
Keairnes noted that his team kept its energy going through the final match against Boys Town, battling hard and doing things the right way despite the fatigue of a long day.
With the Warriors gaining momentum as the season approaches its midpoint, they faced an opportunity to knock off conference foe Crete this past Tuesday as they hosted a 4-7 Cardinal team.
Schuyler Central plays again this Thursday when it travels to Central City.
Doug Phillips is a freelance writer for the Schuyler Sun. Reach him via email at SCHsports@lee.net.