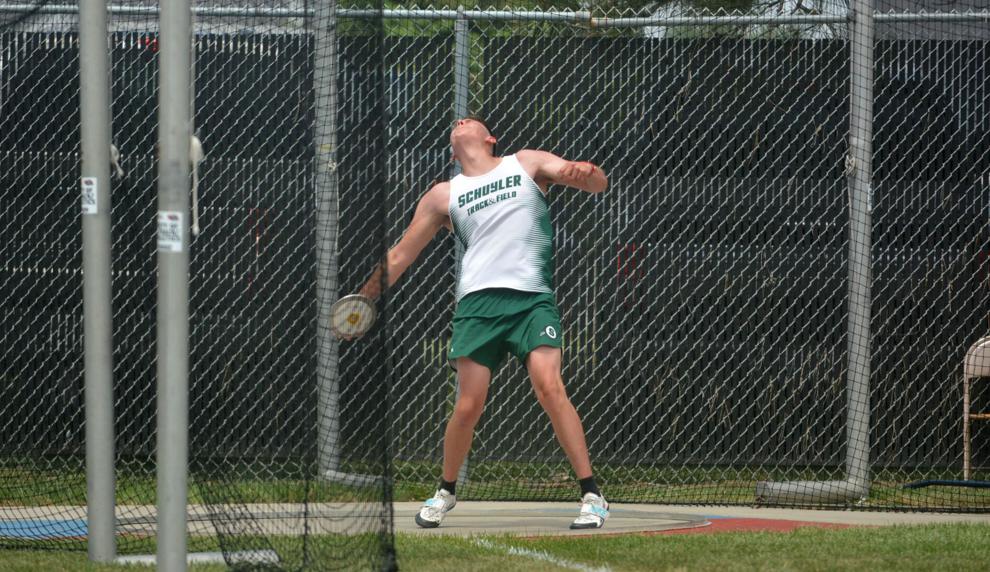 OMAHA - Five Schuyler athletes competed at the NSAA Class B State Track and Field Championships on May 17-18 at Burke Stadium in Omaha. Four Warriors debuted in Omaha while senior Austin McCulloch competed in the pole vault for the second straight year.
Schuyler junior Nick Hernandez, who earned his spot in Omaha as an additional qualifier, capped off his breakout junior season Thursday with a state medal in the discus throw.
Hernandez's first throw of 144 feet, 10 inches proved to be mark that propelled him onto the podium.
"It feels great (to be a state medalist)," Hernandez said. "I didn't even think I would make it to the finals let alone place."
Hernandez entered the state track and field meet as the No. 11 seed. He sat in third place before the third flight took center stage.
In the final flight, the eight competitors combined for 10 fouls opening the door for Hernandez to earn a spot into the finals in a medal position. Of the eight throwers in flight three, only four surpassed Hernandez.
"I was thinking that they were probably fouling because they were nervous, getting into their heads," Hernandez said. "I was like if I just stay calm and relaxed, I'll be fine. I did just that and it ended up paying off."
Hernandez's second-best throw was 143-4 in his final throw before finals. He posted marks of 136 feet and 133-3 in the finals with one foul as he held that seventh-place position through the finals.
"It felt good. I thought I would be able to do better, but I'm glad I really popped that (first throw) one out there. That felt nice," Hernandez said. "It definitely felt good. I came in here nervous, but as I went into the ring I was like this ain't that bad. I enjoyed all the support within my teammates and my family coming here and everything. It just felt great being up there and performing good (Thursday)."
Hernandez finished his breakout junior campaign by placing top five in every discus event this season. He became the first Schuyler boy to medal at state since 2010 when Kyle Emanuel placed sixth in the shot put.
Hernandez is the first Schuyler boy discus thrower to medal since Paul Cech won the state title in 1987.
"It just feels great because that's what I really worked for. I worked to come to state my entire year, offseason and everything. It paid off enough for me to place here so that feels good," Hernandez said. "It's been amazing, but next year is going to be better."
Hernandez said he's already looking at improving over the next year with the intention of finishing higher on the medal stand.
"It's definitely a good place to end, but I'm still not satisfied yet. I still have a whole other year," Hernandez said. "Definitely in the offseason, I'm still going to keep working and improving, so next year I can hopefully place top three."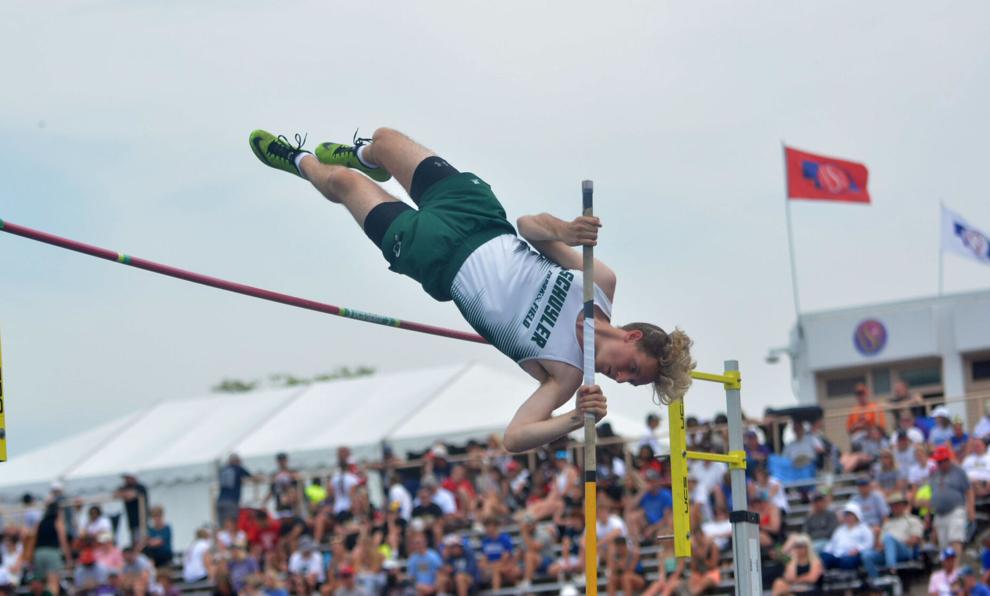 On Thursday, McCulloch returned to the state pole vault event. For the fourth time this season, the senior cleared the bar at 13 feet, tying the school record. However, McCulloch failed to clear 13-6 placing him 11th.
Seniors Julian Morales, Natalie Yrkoski and Gavin Bywater competed at Burke Stadium on May 17.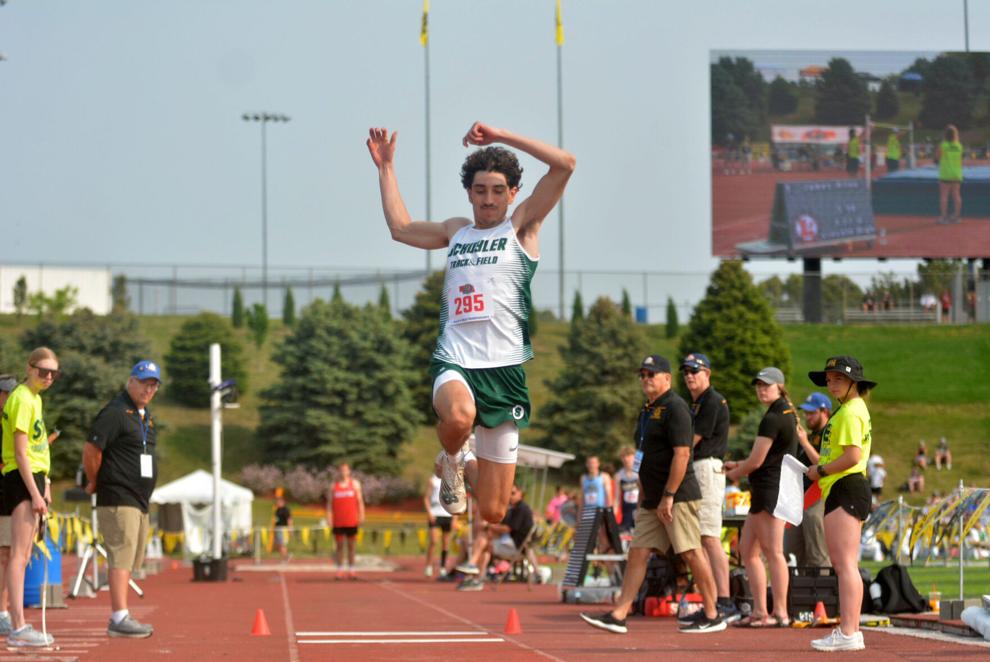 Morales placed 16th in the triple jump with a mark of 40-5. His best mark came on his third and final jump as he opened with distances of 40-3.5 and 39-9.25.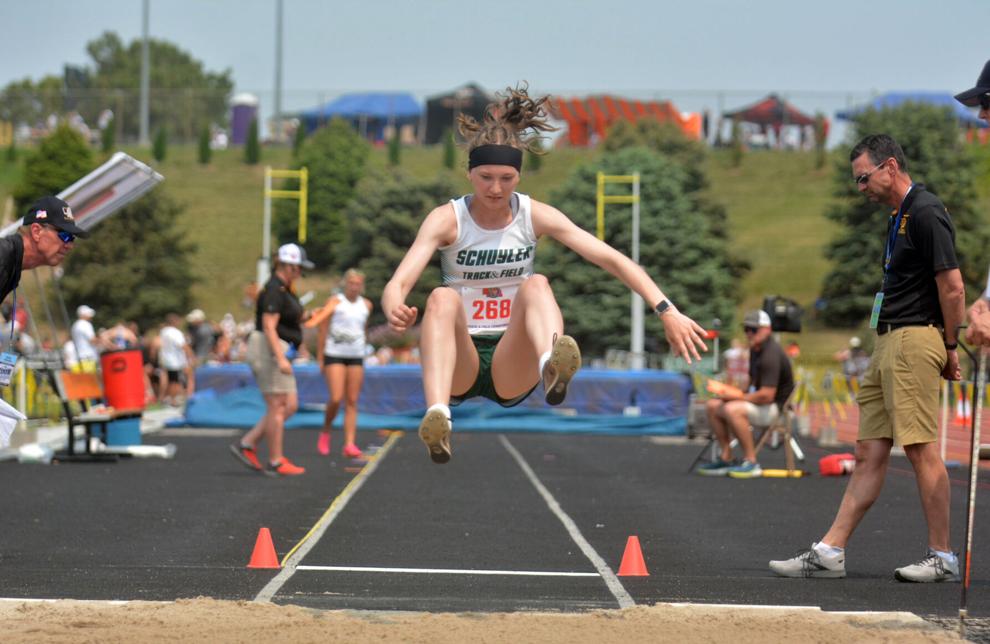 Yrkoski finished 23rd in the long jump with a mark of 13-11.75. The senior fouled her first two attempts before successfully landing her third and final long jump.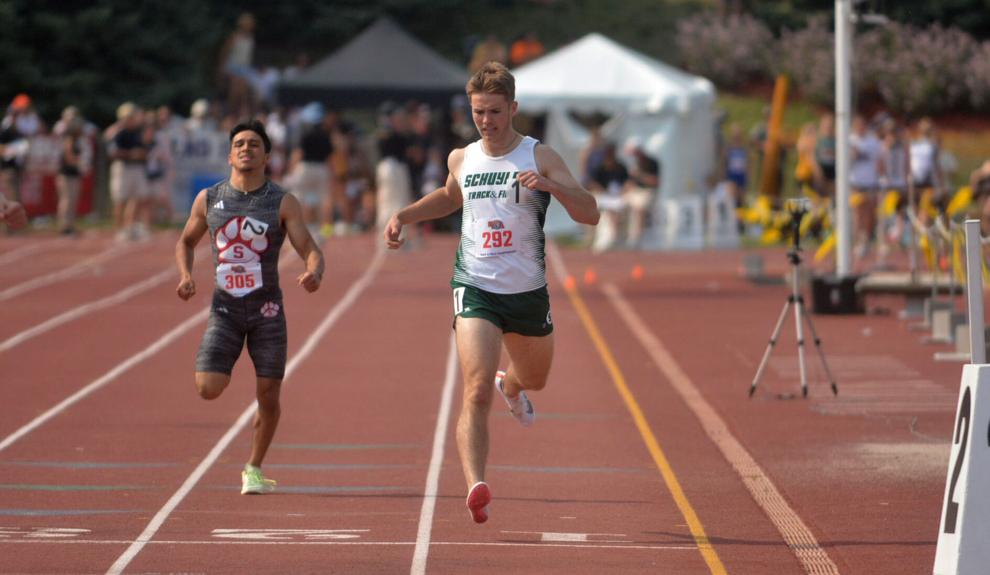 In the 400 prelims, Bywater sprinted to a time of 52.23 seconds. That placed him 17th.
Sam Ficarro is a sports reporter with the Schuyler Sun. Reach him via email at SCHsports@lee.net.