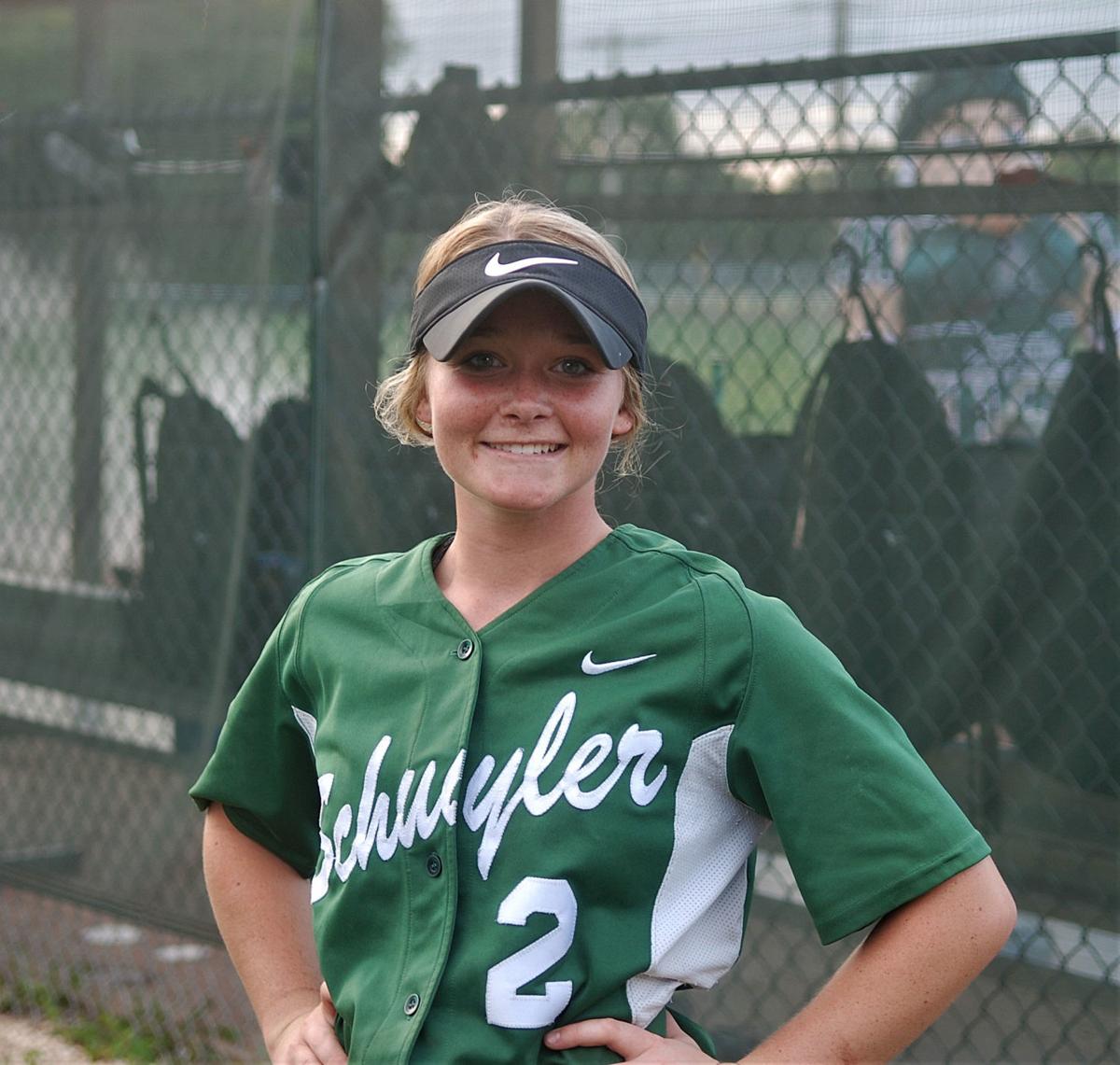 Schuyler Central High School senior Jaiden Sock put on a show with her offensive and defensive skills in the regular season finale against North Bend Central at the SCHS softball complex on Sept. 30. But for all of Sock's efforts, it was not enough as the Tigers scored six runs in the first inning, three runs in the third and six more runs in the fifth to roll to a 15-4 triumph.
Sock was stellar with her play in center field, making six of the 15 put outs on her own. She caught one ball within a few feet of the fence then made several other sprinting catches, preventing even more North Bend runs from crossing the plate.
Her speed was evident on the base paths as well. Sock smashed a single, a double, had a stolen base, belted one RBI and was credited with a run scored.
Despite Sock's heroics, the line score proved to be a microcosm of the Schuyler season. The Warriors matched the Lady Tigers hit for hit with seven apiece, but they were left in the dust on the scoreboard due to 11 fielding errors compared to only three for North Bend.
SCHS scored a run in the first when Jaiden Inselman scored on Sock's RBI single. They then scored two more in the third inning when Jenna Jedlicka scored on Inselman's double before Inselman scored from third on an error.
The final run for the Lady Warriors came in the bottom of the fifth when Sock scored on a ground out by Jedlicka.
Doug Phillips is a freelance writer for the Schuyler Sun. Reach him via email at SCHsports@lee.net.
Be the first to know
Get local news delivered to your inbox!