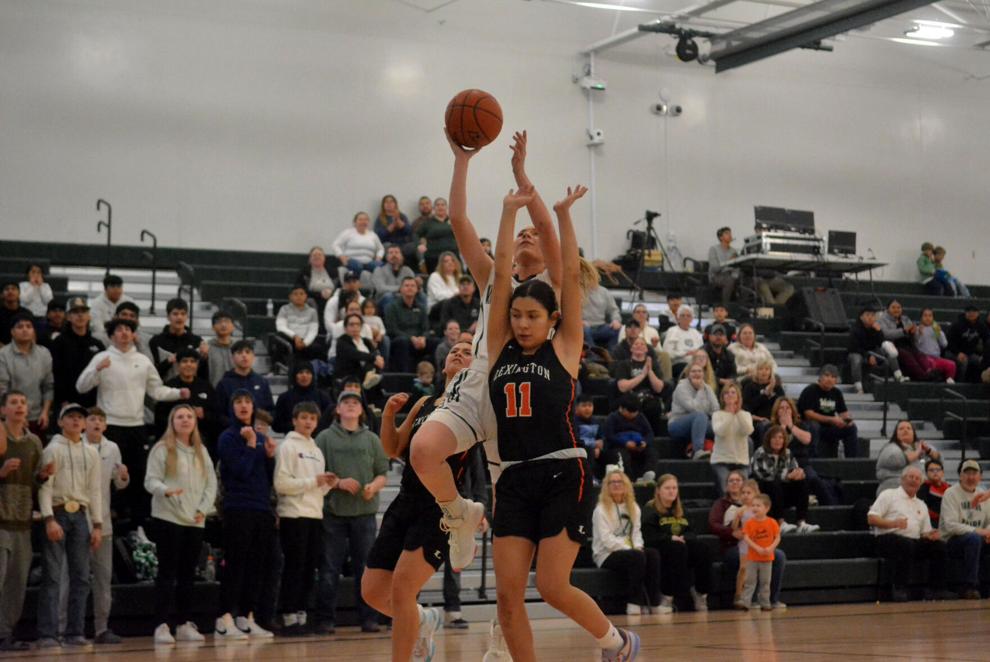 Schuyler girls basketball opened up the Central Conference Tournament Monday night as the No. 8 seed. The Warriors hosted No. 9 Lexington in a rematch from Dec. 17 when the Warriors won 25-19.
The game was tight throughout with the largest lead being six points for Lexington in the second quarter. The Warriors, as they have all season, leaned on sophomore Ally Vavricek.
Behind a 19-point performance from Vavricek, the Warriors defeated Lexington 28-26 to advance to the Central Conference Tournament quarterfinals.
"That's a big win for us. This is the first time we've hosted I believe in like seven years. It's great. It shows that we're trending in the right direction. The girls played outstanding. They executed everything we wanted to execute," Warriors head coach Jason Wehner said. "Our turnovers are probably close to a season-low. Offensive rebounds were probably a season-low for an opponent. We made some shots. That helps. If we could make some free throws, that would probably be good but other than that, we really executed the plan well."
Lexington led 14-8 in the second quarter, but the Warriors were able to cut the deficit to 16-14 at halftime on two free throws and a field goal from Vavricek and a steal and layup from Gabby Rodriguez.
Vavricek scored on Schuyler's first possession of the second half to tie the game at 16-16. After another steal and layup from Rodriguez tied the game, Vavricek stole the ball and drew a foul. She drained both free throws to give Schuyler a 20-18 lead with 2:50 left in the third.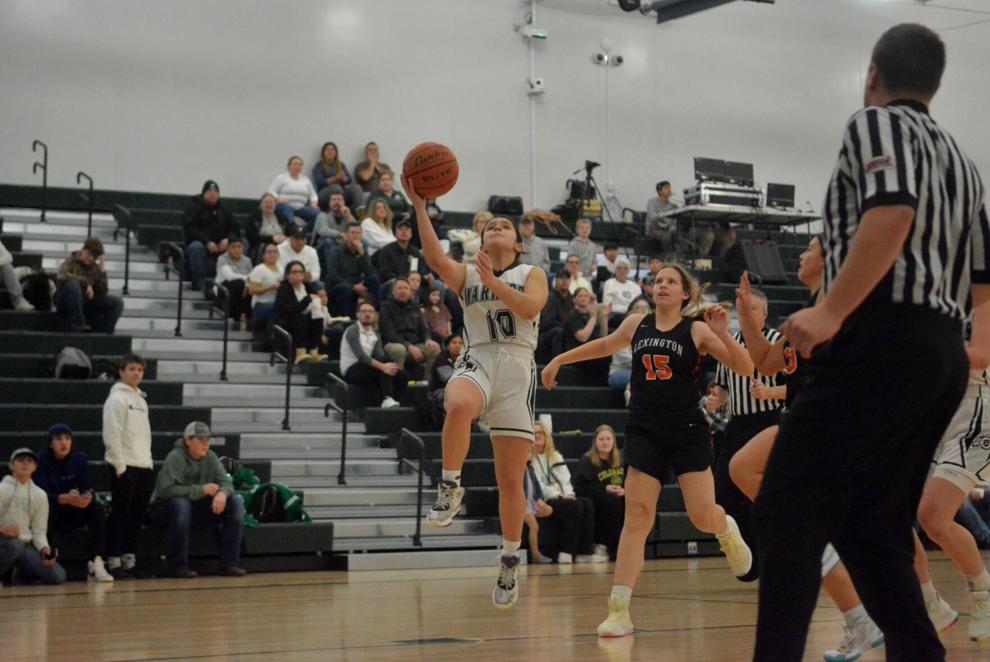 The Minutemaids scored four of the final five points of the frame to take a 22-21 lead into the fourth. There were four lead changes in the final quarter with Vavricek putting Schuyler ahead 25-24 at the halfway mark on a steal and layup.
Schuyler never squandered the lead down the stretch with Vavricek scoring one point from the charity stripe and one field goal in the middle of the paint after receiving an inbound pass.
Lexington scored with one second left, but Schuyler killed the remaining time after catching the inbounds.
"It's just really exciting. I'm still kind of shocked. It was a battle all the way through and we knew this game was going to be a tough one," Vavricek said. "We've been practicing and we've really been improving, so it's just really nice to come out on top and have a better season this year and some better games and be able to compete with other teams."
The Warriors full-court press, led by Rodriguez and Vavricek, generated nine steals as the Minutemaids turned the ball over 16 times. In the fourth quarter, Schuyler held Lexington scoreless for 6:03 before that last-second field goal.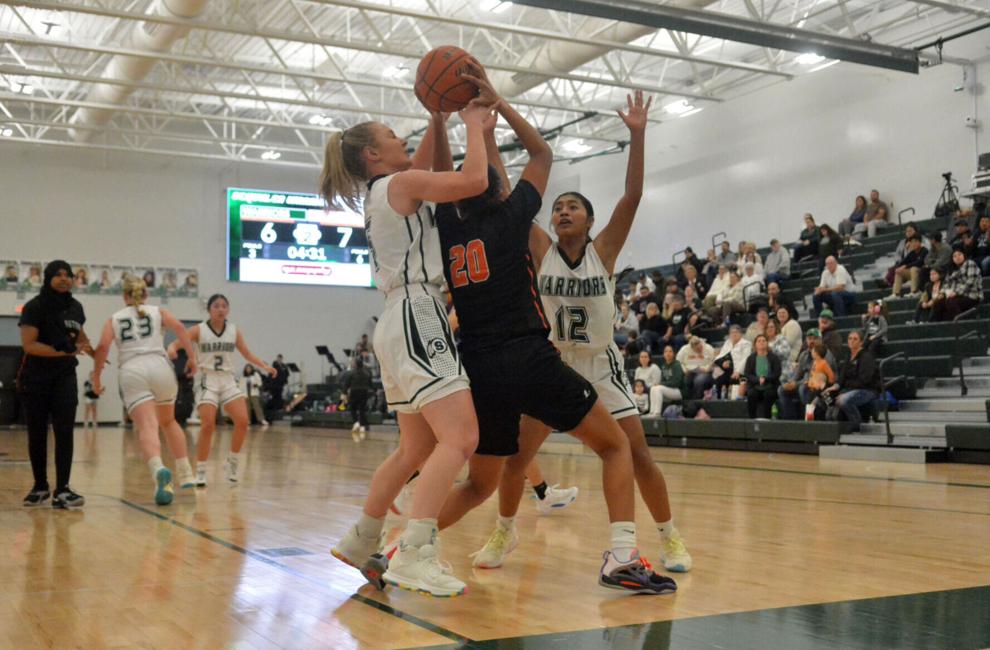 Vavricek and Rodriguez recorded three steals each. Rodriguez also scored six points for Schuyler. Niurka Castro, Shirley Trejo and Addy Vavricek tallied one steal each.
"We played really nice backline defense. We had very good help defense. I know they had a pretty good post in there," Wehner said. "She got the ball and she did score a few times, but there were other times that we had some good help in there so that was really good to see. The guards at the top of our pressure, they were outstanding. They executed what we wanted to and it was good."
Monday marked the Warriors' first Central Conference Tournament win in six years. It was also their first home of the season, snapping a five-game losing streak and improving to 3-12.
"We've had a lot of struggles this year. Last year, we had three coaches in one year so that was really tough on us learning all the new offenses and defenses," Ally said. "It's really just the coaches this year. The girls are really dedicated. We're very close going through all these hardships.
"We had a lot of girls leave the team this year and we don't have many girls on the team, some of our best players, but that's really brought us closer together and we're really just like a family playing together and not just playing for ourselves. I think that's really helped us to win some of these games."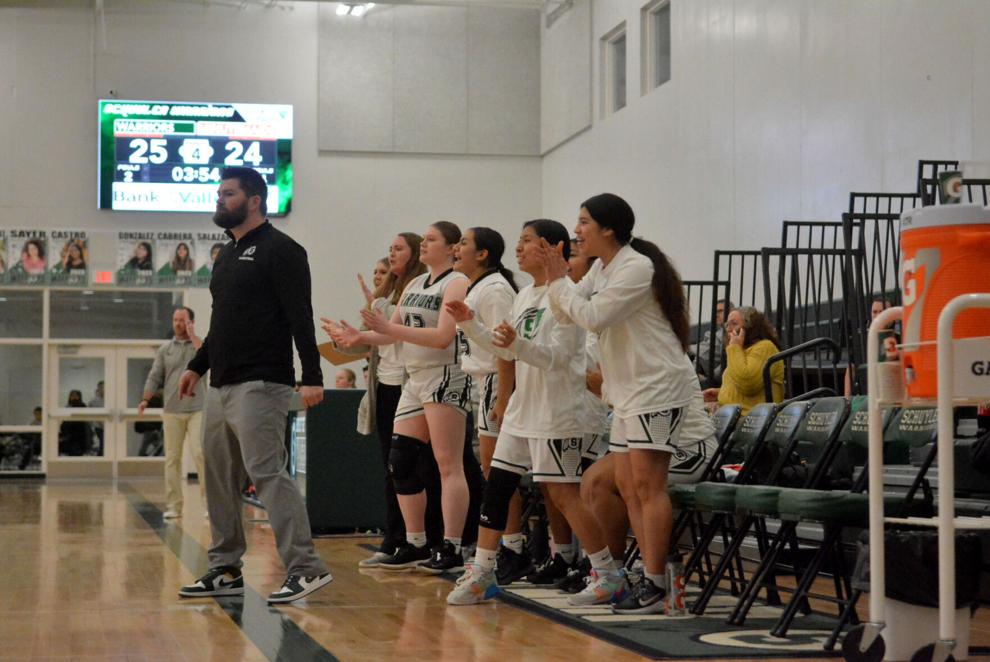 The Warriors played at No. 1 Adams Central in Tuesday's quarterfinal. Schuyler will be guaranteed to play another conference tournament game Saturday in York no matter the result on Tuesday.
While Tuesday's game will be widely seen as a mismatch, the experience the Warriors will gain by playing at least two more conference tournament games is crucial for the team's growth.
"We're going to come and play one of the best teams in the state (tomorrow). We got our work cut out for us, but that's one of those games where there's no expectation," Wehner said. "Just the experience of playing two more games. We talked about that. We really wanted this game just for the experience.
"We talked about at the beginning of the year one of the things we lack overall is experience. The only way you get that is by playing more games. This is an opportunity for us to get two more games in and I think it's going to be great for our girls."
Ally said she hopes Monday's win renews excitement within the school and the community for the girls' basketball team.
"We've never had a big crowd like this, so it just feels great. It's only going to push us to do better in the conference tournament to keep on going and playing hard," Ally said. "I feel like that will get more people to come to our home games and stuff and hopefully a bigger crowd and more people here will help us get more wins. The Schuyler girls basketball program is improving and I hope this shows people and they can see that too."
On Friday, Schuyler lost to Lakeview 50-18. The Warriors shot 25% from the field while the Lady Vikes shot 40%. In the first half, Lakeview made 14 of its 28 shots to lead 34-7 at halftime.
Ally led Schuyler with seven points. Rodriguez produced six points and two rebounds. Addy and Abby Reyna scored three and two points, respectively.
Central City defeated the Warriors 52-22 on Jan. 17. Schuyler turned the ball over 30 times in the defeat.
Rodriguez scored eight points, making four of her six free throw attempts to lead the team in scoring. Ally tallied five points and Trejo made three free throws.
Sam Ficarro is a sports reporter with the Schuyler Sun. Reach him via email at SCHsports@lee.net.