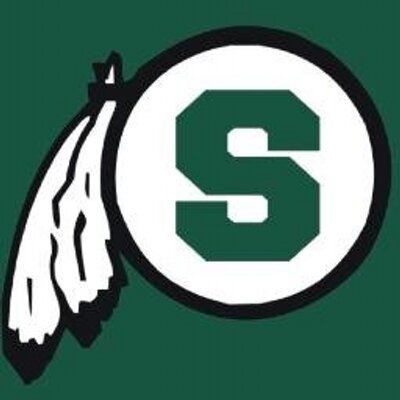 The Schuyler Central High School girls golf team hosted a triangular against Columbus Lakeview and Shelby-Rising City and finished in second place on Sept. 14. Lakeview won the event with a low score of 207 while the Warriors scored 249 to place them in second, and Shelby-Rising City recorded 267 strokes placing them in third place.
The golf meet was played at the Schuyler Golf Club under near perfect conditions with a temperature of 79 degrees and a slight breeze.
The Vikings had the top four golfers on the day with Torrin Boyer scoring a 49, Grace Berkeland 51, Hannah Kitt 52 and Ella Meyer 55. Shelby-Rising City's Lilli Hernbloom took fifth place honors with a score of 56 and Carly Johnson carded the Warriors top score of 58, good enough for a sixth-place finish.
"I would have liked for our girls to have had a better showing," Schuyler Central head coach Shanda Hall said, "But Monday was a day for working on the mental aspect of golf. I was pleased with the progress some of our younger golfers are making from last season, in particular the play of Jazmine Martinez and Marianna Castillo. Both ladies are making impressive progress."
Other scores recorded by the Warrior golfers were Jazmine Martinez in fifth eighth place with 59 strokes, Esmerelda Sacarias in ninth place with 60, Janel Lopez in 11th place with 72 and Marianna Castillo in 13th place with 73.
Last Thursday, the Warriors competed in the Crete Invitational held on the College Heights Golf Course in Crete. The event team champion was Elkhorn with a low score of 380. The runner-up was Beatrice on a total of 401. Schuyler Central ended with a team score of 479.
Scoring and placement for the five SCHS golfers were Esmerlda Sacarias who finished in 23rd place with an 18-hole total of 110 and followed by Carly Johnson at 117, Janel Lopez at 119, Jazmine Martinez at 133 and Marianna Castillo at 152.
"Unfortunately, the SCHS ladies did not have a very good outing and did not have any medalists," Hall said. "While the girls did improve on their scores from last year, I would have liked for them to have been more focused. We knew that play on and around the greens would be tough, but we just had too many inaccuracies with chip shots. To do well, the ladies must eliminate three-putts on the greens."
The Schuyler Central team will be competing at the Wayne Invitational this Thursday.
Doug Phillips is a freelancer for the Schuyler Sun. Reach him via email at SCHsports@lee.net
Be the first to know
Get local news delivered to your inbox!