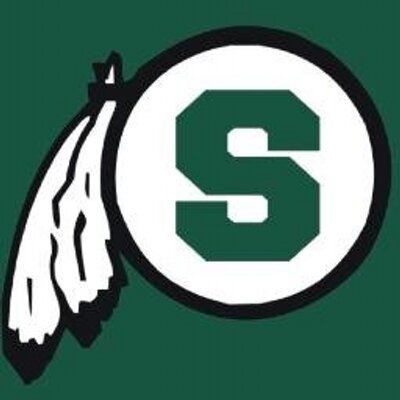 The Schuyler Central High School Lady Warriors volleyball team picked up their game and showed much improvement in the Central Conference tournament held at Grand Island Northwest last weekend.
Yet, in spite of their improved play, the Lady Warriors still failed to win a set in losing to York 25-13, 25-10 and to Seward 25-12, 25-11 on Thursday evening then falling to Grand Island Northwest 25-12, 25-18 and Lexington 25-23, 25-13 on Saturday.
The Central tournametn is divided into two groups of five. Each team plays round robin then, based on those results, the top two from each pool play for first, next two for third and so on.
Schuyler's pool included the No. 8 and No. 9 teams in the latest Lincoln Journal Star Prep Ratings.
"We knew going in that we were going to have to play some tough teams with three of them being in the top 15 in Class B," said Schuyler Central head coach Jenna Saalfeld. "Our goal for the tournament was to go in and work on playing hard to make some big plays against these great teams, and that is what happened."
The Thursday match against Seward was a rematch from an Oct. 10 encounter won by the Lady Bluejays 25-15, 25-8, and 25-8.
You have free articles remaining.
"We did struggle a bit on Thursday against York and Seward," said Saalfeld. "We had a hard time getting going and finding our rhythm. Saturday though, I was proud of how the girls played. They hit well against Grand Island Northwest and had great touches on blocks. We knew we just had to go in and play our game."
Schuyler Central also had a rematch on Saturday with Lexington for the second time this season. On Sept. 6, the Minutemaids came to Schuyler and left with a 25-17, 25-13, 25-16 sweep. This time around, the Lady Warriors played Lexington to within two points in the first set before losing big in the second.
"We knew we were able to play with them," said Saalfeld. "We played well in the first set. Our serve receive did a great job, and we were able to get into a good rhythm. The second set I feel that our girls ran out steam."
The four tournament defeats dropped Schuyler to 2-18 on the season.
"Even though we did not win a game, I thought that overall we did a lot of great things against some tough competition," stated Saalfeld. "I know that we will take adjustments and hard play into the last week of full of competition."
Schuyler has a Homecoming week home match against York this Thursday night. It is a Parent's Night match that is scheduled to begin at 7 p.m. The Lady Warriors then compete in the sub-district tournament in Bennington on Oct. 29.
Doug Phillips is a freelance writer for the Schuyler Sun. Reach him via email at SCHsports@lee.net.