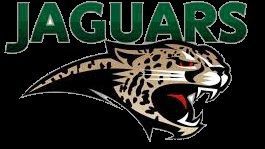 Just about everything that could have been expected about Howells-Dodge girls basketball for a new season came to pass, at in the early going. With the graduation of five seniors, two of which scored more than half the team's points, the learning curve was a steep one.
Not surprisingly, the Jaguars lost eight of their first nine games, two by 30 or more points and six of those first eight by at least 15.
Seemingly dead in the water, the season appeared to be a wash. Before Christmas had ever arrived, all signs pointed to a 'wait 'till next year' kind of scenario.
But then a funny thing happened. Howells-Dodge grew up quickly, put together a winning record at the turn of the New Year and found itself one game away from the district final.
Though the Jaguars came up short, the building blocks were set for a breakout season when the girls are back in the gym next year.
"We were a very young team, as all of our starters were sophomores and juniors," head coach Scott Polacek said. "I remember taking a few lumps from some teams, but we were a tough team to beat by the end of the season. So, our understanding of the game grew substantially over the three months." 
Though the rough start was certainly concerning, eight of the first 10 games were against opponents that ended the season with a winning record. Some of those foes included D-2 state runner-up Humphrey/Lindsay Holy Family, C-2 state fourth place Oakland-Craig, three other state tournament teams and a district finalist.
Following a loss to Saint Francis, Howells-Dodge won four straight. HD lost in the first round of the East Husker Tournament but won in the consolation round over Stanton.
The Jaguars then won in the subdistrict semifinals before a poor start the next round closed the campaign. 
"Defeating Lutheran High Northeast in the first round of subdistricts was a big win for us, simply because we had narrowly defeated them earlier in January at our place," Polacek said. "Beating anyone is tough, especially a team like LHNE, who knows our system so well." 
With such a young team, Howells-Dodge will look to be even stronger last year. However, the Jags can't simply rely on returning to form. Polacek said the offense needs to become more consistent, and the schedule will remain challenging.
"Clarkson-Leigh, who was a state-tournament contender was able to shut us down for the last four minutes of districts," Polacek said. "We must improve our skills if we are able to knock off a team as good as they are. 
"With all our key players returning, we will set our goals high.  Unfortunately, many of our conference, and non-conference foes return much of their core as well." 
Peter Huguenin is a sports reporter for the Schuyler Sun. Reach him via email at SCHsports@lee.net
Be the first to know
Get local news delivered to your inbox!