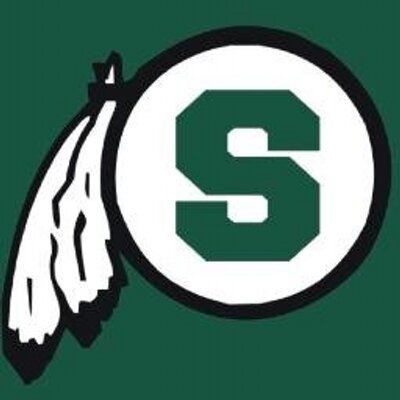 Schuyler at Winnebago Lady Indian Invite:  Schuyler finished in second place as a team after six wrestlers won medals on Dec. 29. 
Carly Wemhoff finished in third after going 3-1. She started the day by pinning Raquel Moore of Beatrice in 13 seconds but lost in the semifinals. 
She bounced back in a win over Alyssa Hockenbary of Valentine in the consolation semis before winning her third-place match against Cedar Bluff's Emma Kavan. 
Yadira Morales also went 3-1. She pinned Marcella Limon of South Sioux City in the quarterfinals with just 42 seconds remaining in the match. 
She lost in the consolation semis but advanced to the third-place match due to a medical forfeit. Morales defeated Brooke Otte of Lennox three seconds into the second period. 
Hasley Salgado went 3-2 and earned a fourth place medal. She opened the tournament with a 12-second pin against Cierra Gray of Paxton and followed that up with a win over McKenzie Regler. She lost in the semifinal before coming back to defeat Riley Hohn 13-2. She lost in the third-place match. 
Carolina Carvajal placed fifth after going 4-2. After receiving a bye to the quarterfinals, she lost her opening match. She came back to win in the second round of consolations, pinning Tristin Hansen of Fremont in 31 seconds. She followed that up with a 55-second pin against Steph Halouska of Lennox before losing in the consolation semis. She won her fifth-place match in the second period. 
Gina Alba finished with a 3-3 record to place sixth. She started with a win against Esmerelda Mendez of Paxton before losing in the quarterfinals. She defeated Brooklyn Abbott of Creighton and Hailey Heller of West Point-Beemer in the next two rounds before losing her final two matches. 
Jessica Ortega, Clara Lesiak and Karen Gomez all won matches but fell just short of the podium. 
Howells-Dodge at SRC Invite:  Junior Levi Belina went 3-0 with two pins and a techfall to win the gold medal at 150 pounds on Saturday.
Gage Stutzman (132), Lane Belina (145) and Jestin Bayer (170) all placed third to lead Howells-Dodge to a sixth-place finish out of 10 teams. 
Stutzman went 1-2 with one pin, Lane Belina finished 3-2 with three pins and Bayer went 1-2. 
Clarkson/Leigh at Norfolk Catholic Duals:  Clarkson/Leigh placed third as a team Dec. 30 after defeating Guardian Angels Central Catholic in a dual that saw the teams both win two of four matches on the mat. The Patriots held a five to three advantage in forfeits. 
The Patriots went 4-1 against Wayne in head-to-head matches but lost the dual 54-27 due to forfeits. 
James Grotelueshen was the lone winner against Norfolk Catholic in a 54-30 loss for Clarkson/Leigh. 
Clarkson/Leigh at SRC Invite: Bryce Jurgensen (106), Morgan Bunner (113), Grotelueshen (126) and Dylan Higby (138) won bronze medals at the SRC Invite on Saturday. 
Higby went 4-1 with one pin, Grotelueshen went 2-2 with one pin, Bunner finished 1-2 with a 12-0 win and Jurgensen went 3-2 with three pins. 
Peter Huguenin is a sports reporter for the Schuyler Sun. Reach him via email at SCHsports@lee.net