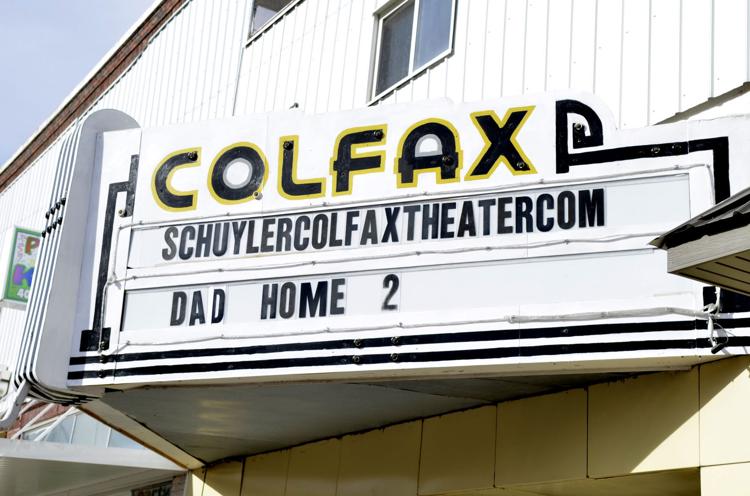 The Schuyler Enrichment Foundation has put a lot of elbow grease into keeping the Colfax Theater open.
In 2002, a survey conducted by Schuyler Central High School showed a desire for cinematic entertainment in the community, and work began to renovate the former Sky Theater, which had been closed for decades.
After about five years, the Colfax Theater opened its doors to reintroduce Schuyler to a form of entertainment the city hadn't seen in years. As time passed, upgrades such as a digital projector in 2013 and hearing loop in 2014 were made.
The only problem is attendance.
Member Guadalupe Marino said the foundation has been making changes in an effort to increase numbers.
"We have been trying to figure out a way to connect Spanish speakers and the movies," Marino said. "We have had a few options to show movies in Spanish and we think that may help to bring more people in. There are also a few new concession choices for people to try out. We have been trying everything we can."
Sally Jakub, another foundation member, said that language barrier may soon be a thing of the past.
"I recently got an email from a company called Theater Ears," Jakub said. "It's an application for a smartphone device that anyone can download. What it does is you choose the language you want to hear and the movie, and you can listen along with no problem. But there isn't just Spanish. There's a lot of different languages. This may be a new, interesting asset."
Marino said the app and a movie in Spanish may be available at Colfax Theater in January.
One movie is shown per month at the local theater, which competes with Columbus for viewers.
"We show the exact same movies as Columbus, but they just come out later," Jakub said. "So Schuyler has the choice to either wait or run to Columbus to watch the latest movies. But we are just five minutes away from anyone's house. The theater is right here."
While the foundation wants to do more with the theater to keep it open, Jakub said, "there just aren't enough people that show up."
"There are a lot of bills and hidden expenses that people don't realize. It takes money to run the theater and that money comes from donations and people filling the seats," she said.
Money remains in the Colfax Theater account, but Schuyler Enrichment Foundation President John Sayer said it's being stretched thin.
"Every month 130 kids come from the elementary school to see a show," Sayer said. "That does help a lot. We just lose money every year that the theater has been open and while the money is still there, the foundation doesn't want to go below a certain amount. Out of the 15 years it's been open, we have only broken even twice."
Sayer said the theater will be offering two matinees next month to hopefully fill more seats.
"I wish the theater could be open all the time, but that just isn't working right now," Sayer said. The bottom line is we need people in the seats and volunteers. I just hope we can stay open."
A decision will be made in about six months on the theater's future.
The Schuyler Enrichment Foundation welcomes comments and suggestions from the public on the theater.
Volunteer and paid manager positions are also available.