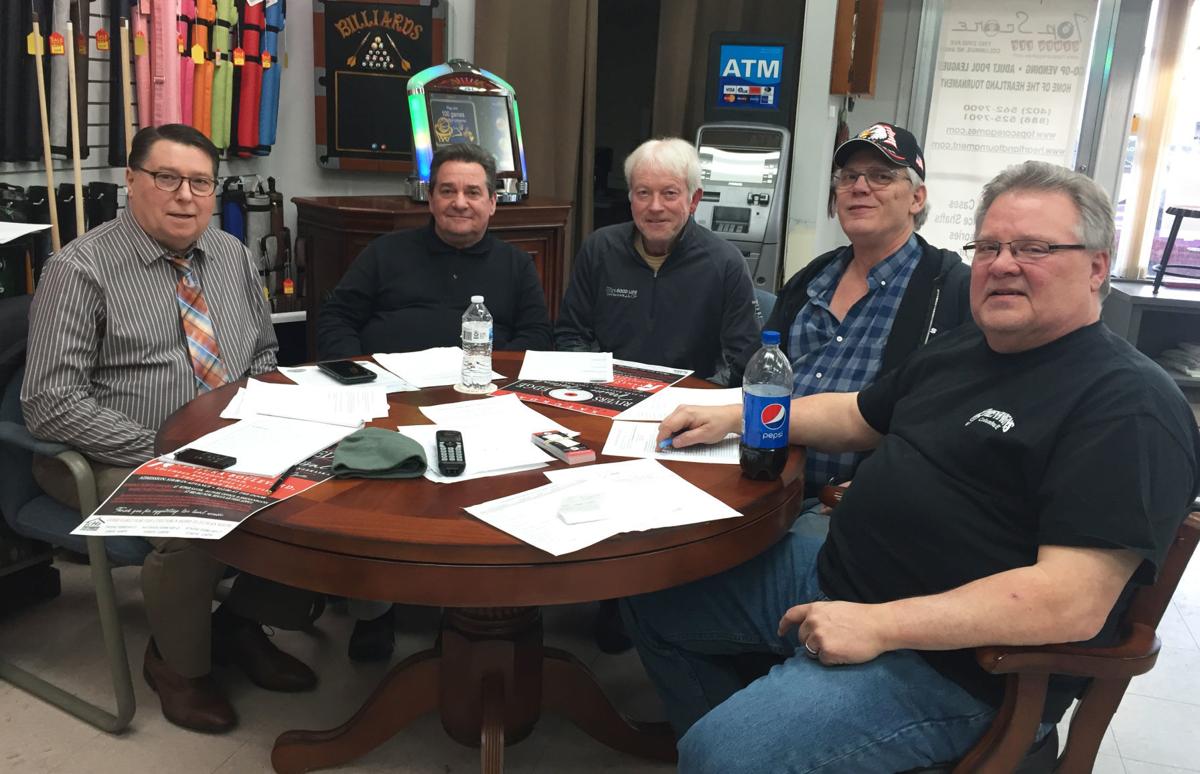 It might be somewhat difficult to find the passion for music in Tim Tarnick's appearance. By day, he is a loan officer at Columbus Bank and Trust. But by night, he gets out his drumsticks and bangs on his drums all night into the wee hours of the morning.
Tarnick is a member of Freedom Road, a legendary local group that will be among the bands performing Feb. 22 at the Rivers Edge Music Festival in the Platte County Ag Park Ballroom, an event designed to spotlight local artists and people working in the music industry.
Doors will open at 4 p.m. that day, with the show beginning at 5 p.m. Tickets are $10 in advance and can be purchased at Ag Park, Super Saver and Shenanigans. People can also call 402-563-9256 for online sales. Tickets will be $12 at the door on the night of the event.
Freedom Road isn't the headliner; that belongs to Tom Petty tribute band Ventura Boulevard. The Columbus Rock & Roll All-Star Band and The Balmer Bros. are also slated to perform. There is a two-pronged goal to this event; not only are they spotlighting groups with local ties, but they also want to raise money for music supplies and scholarships for students looking to study music in college.
"We wanted to get the younger people out there," Tarnick said. "In order to do that, a lot of them, after high school, continue into college. The thought was to gather some money together to offer scholarships to go on to college."
Having the festival is something that brings back memories for people like Tarnick and other members of the music festival board. Back when Freedom Road was getting its start in Columbus 50 years ago, it wasn't too uncommon to see performances on a regular basis.
"Basically, there was a band on every corner," Tarnick said. "Every weekend, you'd go anywhere (like) the Columbus City Auditorium (or) the Oak Ballroom in Schuyler and it morphed into some of the bar situations. Every city had different entertainment venues, which they would run all of the time. That's dwindled down to just a few."
Even so, he still gets a kick out of performing at the festival, and as an organizer, he said he wants to give people the kind of music that they will like, with a little bit of a local twist.
"We try to put music in front of the people that they will enjoy either dancing, listening, or sitting back in a concert setting and entertain them," Tarnick said.
The passion for music is shared by each of the members of the board, including Ryan Comte.
You have free articles remaining.
"If we were going to do this to get rich, we would have quit 30 years ago," Comte said. "It's the satisfaction and love for playing music."
They're willing to do the event no matter the weather, with last year being one key example. While Jimmy Rains, another member of the organizing group, said that last year was a bit of a setback, he did provide a very understandable caveat.
"There was a blizzard," Rains said.
But it wasn't the end of the world.
"They still came out decently," Tarnick said.
The festival also serves as a bridge to the next generation of artists, many of whom may not get the chance to chase their dreams without the scholarship money provided from this event.
"It doesn't have to be being a musician," Comte said. "(It) can be sound production, it can be anything to do with music. Last year was the first year that we (had money ahead), so we can provide the scholarships for this year."
Scholarships aside, it's an event that will likely bring people out for some good food and a good time listening to groups like Tarnick's rock through the night.
"I always hear that there's nothing to do in the area," said Don Peterson, another member of the organizing group and Tarnick's bandmate. "This is an option. It is something to do, it's a cheap ticket, and it's for a good cause."
"It's the event of the season," he added.