16 classic TV shows that have been rebooted
A look at some of your favorite TV shows that have gotten a second (and sometimes third) chance.
'Roseanne'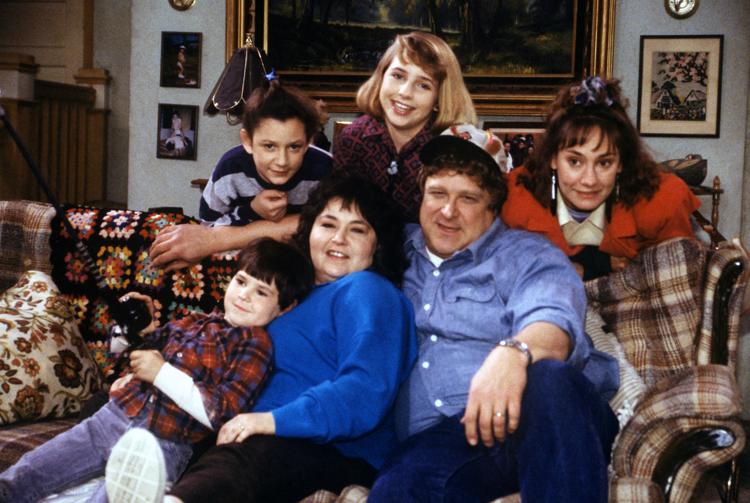 NEW YORK (AP) — "Roseanne," one of TV's rare working-class comedies, will return to ABC two decades after it wrapped its hit run and with star Roseanne Barr and the rest of the cast intact, the network said in announcing its 2017-18 season plans.
"The Conners' joys and struggles are as relevant — and hilarious — today as they were then, and there's really no one better to comment on our modern America than Roseanne," ABC Entertainment President Channing Dungey said in a statement. The original series wrapped its nine-season run in 1997.
Besides Barr as the Conner family matriarch, the eight-episode reboot airing in 2018 will feature John Goodman as her husband, Dan, along with former co-stars Sara Gilbert, Laurie Metcalf, Michael Fishman and Lecy Goranson. Sarah Chalke, who played Goranson's character, Becky, in later seasons, will appear in another role, ABC said.
The #Roseanne reunion is happening! Here's a look at their first table read. https://t.co/dg2kDdxMEG

— TV Insider (@tvinsider) October 21, 2017
'Twin Peaks'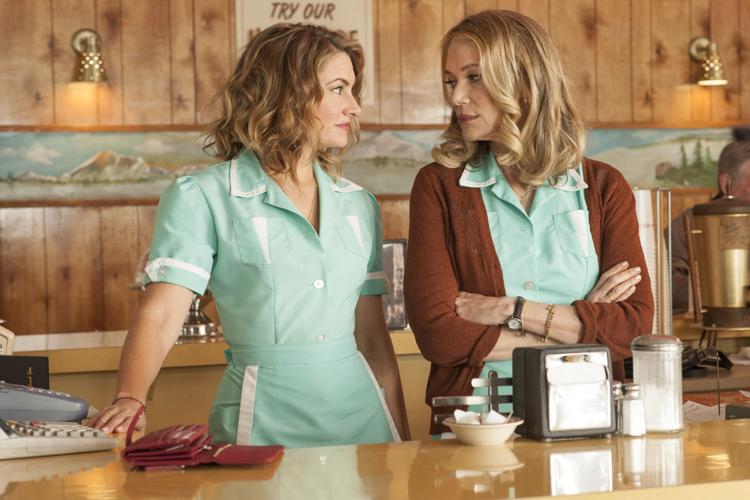 "Twin Peaks," the groundbreaking 1990-91 ABC series, was back in summer 2017 for an 18-episode run on Showtime.
Agent Cooper (played by returning lead Kyle MacLachlan) is back in the weird little hamlet of Twin Peaks, Washington, a quarter-century after the original series aired.
Among 217 listed cast members, MacLachlan's fellow returnees include Madchen Amick, Richard Beymer, David Duchovny, Sherilyn Fenn, David Patrick Kelly, Sheryl Lee, Peggy Lipton, Harry Dean Stanton, Russ Tamblyn, Ray Wise and Grace Zabriskie. They are joined by such newcomers as Jim Belushi, Michael Cera, Richard Chamberlain, Laura Dern, Jennifer Jason Leigh, Tim Roth, Amanda Seyfried, Eddie Vedder and Naomi Watts.
'Will & Grace'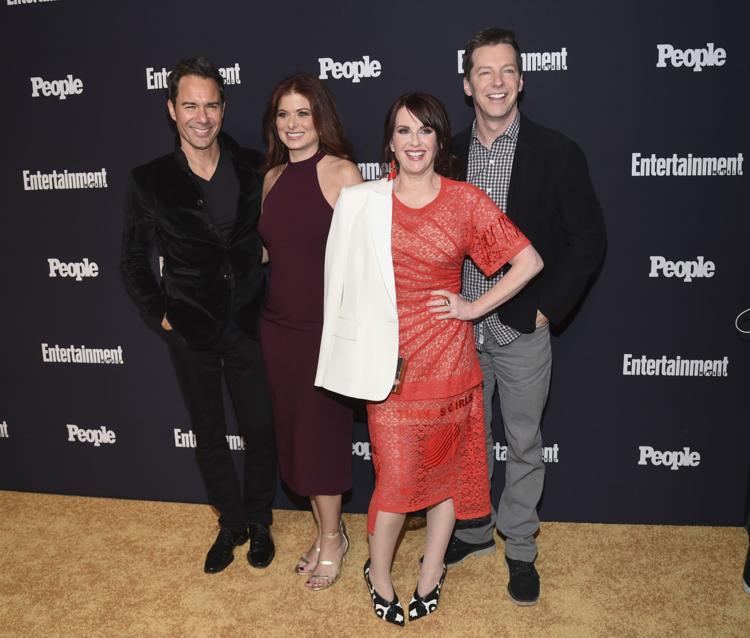 NBC brought back its "must-see TV" Thursday franchise this fall with the revival of "Will & Grace.
The comedy, which first aired from 1998 to 2006, unites its ensemble of Debra Messing, Eric McCormack, Sean Hayes and Megan Mullally with the original creative team. 
'Dynasty'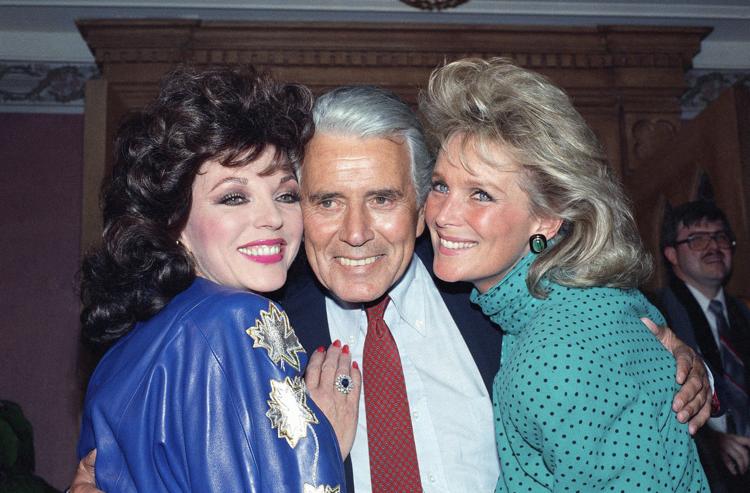 "Dynasty" returned to TV, nearly 30 years after the prime-time soap opera aired its last hair-pulling fight.
The "Dynasty" remake puts a fresh twist on the show for a new generation of viewers and has the blessing of the original drama's creators, Esther and Richard Alan Shapiro, said CW President Mark Pedowitz.
'American Idol'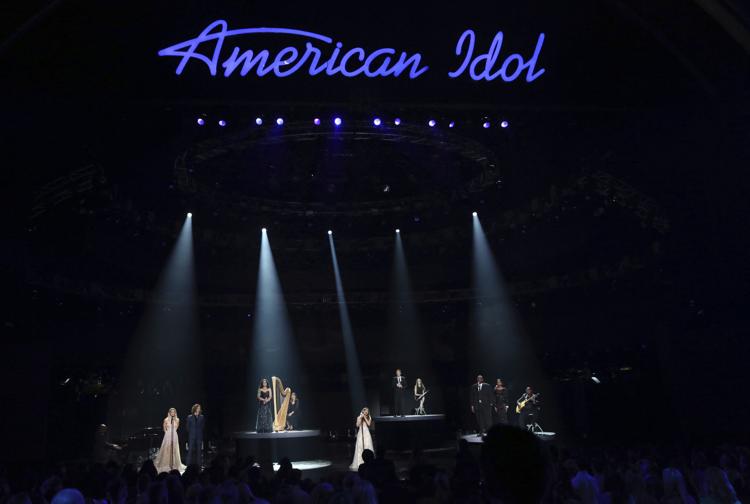 ABC announced a deal to revive "American Idol," only a year after the powerhouse music competition aired its 15th and last season on Fox.
The show that dominated television in the 2000s and minted stars like Carrie Underwood, Jennifer Hudson and Kelly Clarkson will be back sometime during the next TV season. That season starts in September, but the return of "Idol" will likely come later. Fox generally premiered each new season in January.
'Queer Eye for the Straight Guy'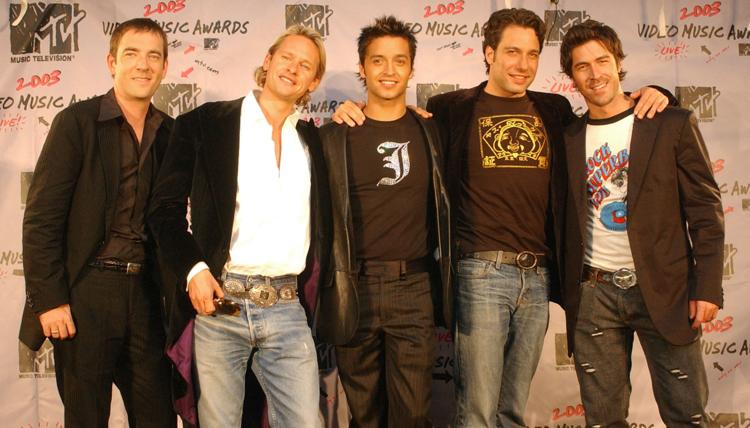 Netflix is rebooting the early 2000s reality TV hit "Queer Eye for the Straight Guy." The eight-episode season will aim to "Make America Fabulous Again" with a goal to "turn the red states pink."
'Prison Break'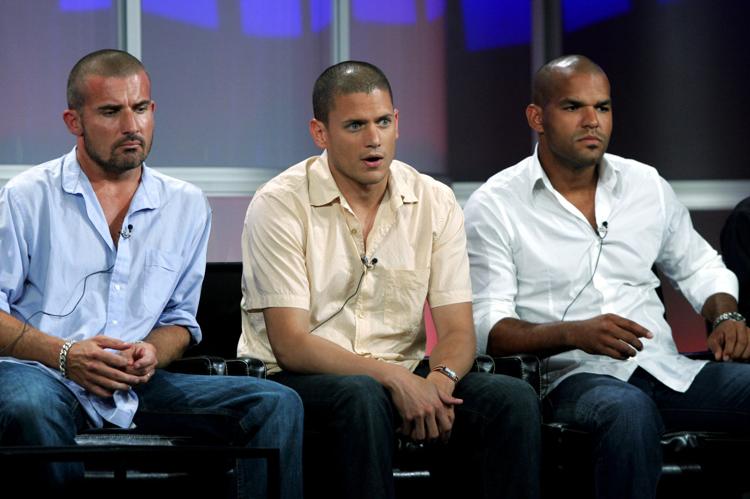 Fox's new "Prison Break" isn't a reboot. "It's a rebirth," says Robert Knepper, the delightfully evil Thomas "T Bag" Bagwell, whose own rebirth in the nine-episode limited series involves both getting out of prison and adding a fancy "bionic" hand with which to make mischief.
The whole gang is gleefully back together for "Prison Break" 2017, including stars Dominic Purcell (Lincoln Burrows) and Wentworth Miller (Michael Scofield).
(It's no spoiler to reveal that Michael isn't, in fact, dead. The whys and hows and what nexts are the story here.)
The fifth season premiered April 4, 2017.
'Gilmore Girls'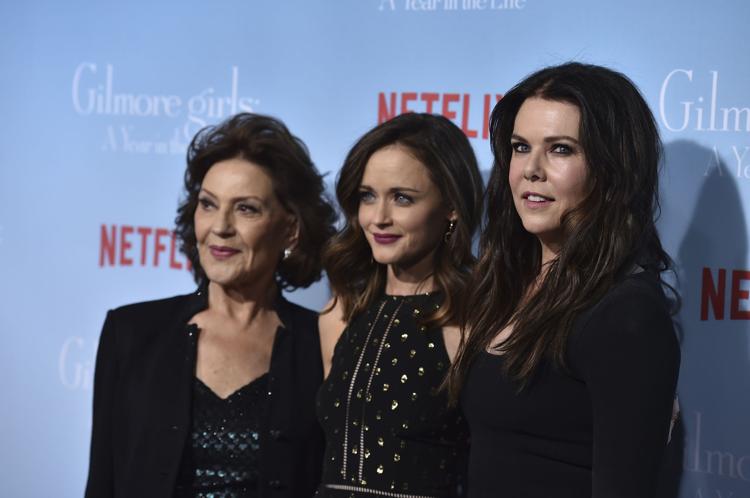 Lauren Graham and Alexis Bledel reprised their roles as Lorelai and Rory for the Netflix mini-series, "Gilmore Girls: A Year in the Life." The revival takes viewers back to Stars Hollow for an entire year, with an episode for each season — starting with winter and concluding with fall.
Series creator Amy Sherman-Palladino and Daniel Palladino direct, write and serve as executive producers for all of the new installments.
'Lost in Space'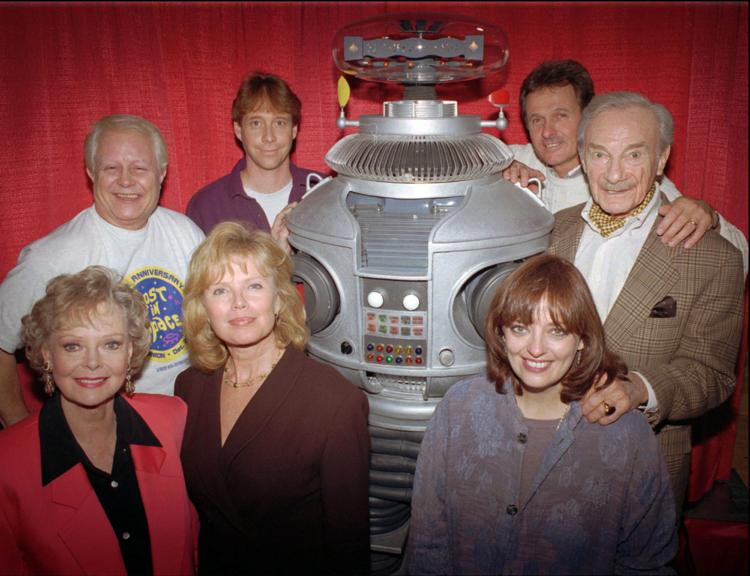 Netflix will bring back the Robinson family of "Lost in Space." The reboot of the 1965-68 sci-fi drama is targeted for 2018.
Here is the more from the "Lost in Space" announcement:
Netflix, the world's leading internet TV network, has ordered a 10-episode first season of the one-hour science-fiction drama "Lost in Space," from Legendary TV, based on the beloved 1960's sci-fi classic from Irwin Allen. Reimagined by feature writing team Matt Sazama and Burk Sharpless ("Dracula Untold," "Last Witch Hunter"), with Zack Estrin ("Prison Break") showrunning, the series will premiere worldwide on Netflix in 2018.
Taking its cues from the original series, the show centers around the Robinson family, which is forced to come together in a time of crisis. Stranded light years from their intended destination, they find themselves battling a strange new alien environment and also their own personal demons. Equal parts family drama and sci-fi adventure, it is a survival story for the ages.
"The original series so deftly captured both drama and comedy, and that made it very appealing to a broad audience. The current creative team's reimagining of the series for Netflix is sure to appeal to both fans who fondly remember the original and to create a new generation of enthusiasts around the world," said Cindy Holland, Netflix vice president of original content.
'24'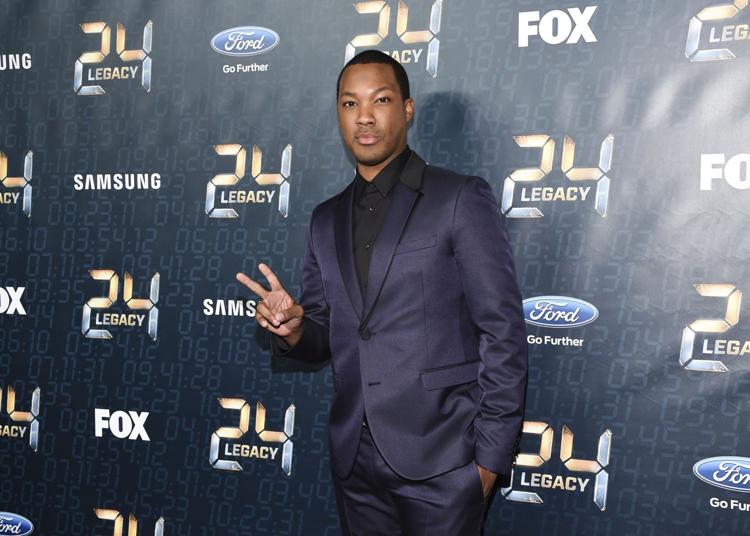 When "24" returned to Fox, Jack Bauer was a no-show. But otherwise, "24: Legacy" is very much the action series fans loved (and sometimes loved to hate) for 200-plus episodes beginning in 2001.
The doomsday clock still urgently counts down the minutes to destruction, this time from yet another planned terrorist attack. Heroes and villains alike still make wrong-headed decisions. Personal problems still intrude into the race against time.
Eric Carter, played ably by Corey Hawkins, doesn't even have a full day to set the world right. As with 2014's "24: Live Another Day," the clock runs 12 hours instead of 24, but still in real time.
The shortened allotment cuts out a lot of the filler that plagued "24" in later seasons.
'Fuller House'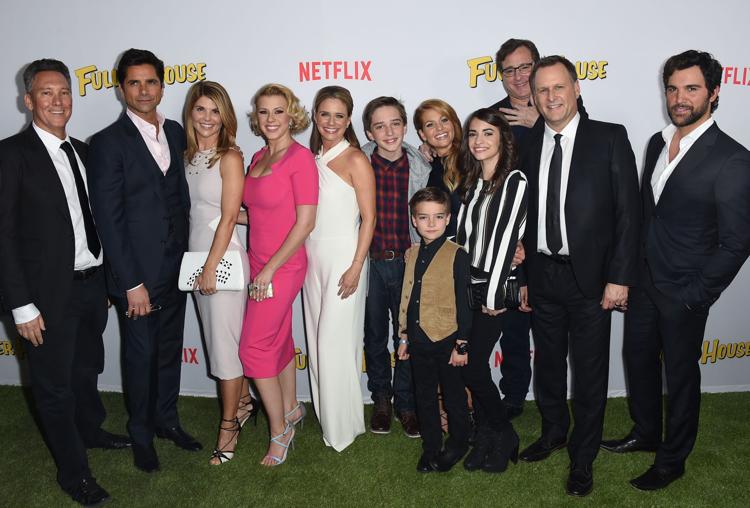 Not so much a reboot as a continuation, "Fuller House" tells the story of the now-grown children from the original "Full House." 
Netflix
description: The Tanner family's adventures continue as DJ Tanner-Fuller shares a home with her sister Stephanie and friend Kimmy who help raise her three boys.
'Girl Meets World'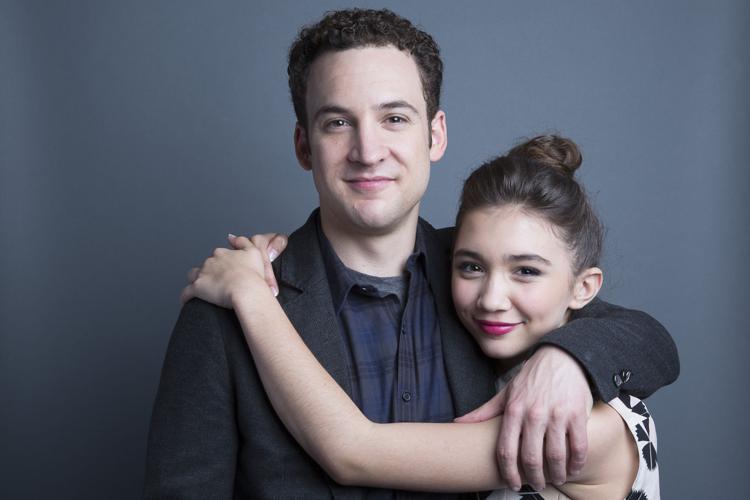 The "Boy Meets World" spinoff lasted for three seasons on the Disney Channel.
IMDB description: More than a decade after "Boy Meets World (1993)", Cory and Topanga Matthews are married and have two children. Their daughter, Riley, faces life lessons through her family, friends, and school — where her father is her history teacher — as her parents did when they were younger.
'Hawaii Five-0'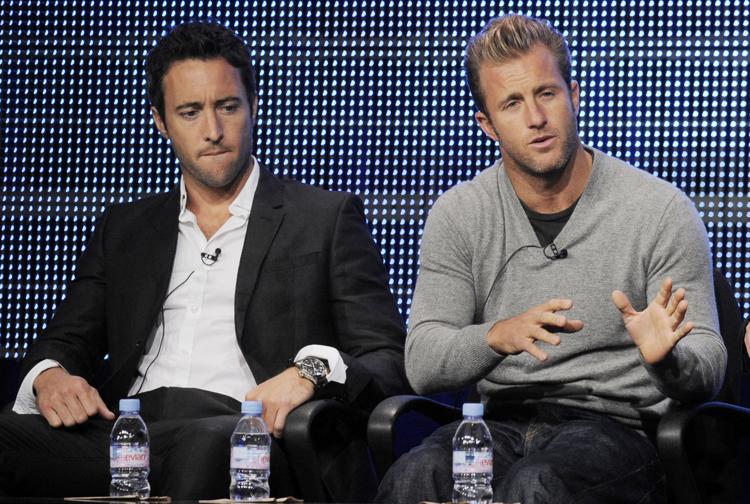 This reboot of the classic drama of the same name (Hawaii Five-0, 1968-1980) recently wrapped its seventh season and has been renewed for an eighth. 
The new version, which premiered on CBS in 2010, stars Alex O'Loughlin, Scott Caan, Daniel Dae Kim and Grace Park.
IMDB description: Steve McGarrett returns home to Oahu, in order to find his father's killer. The governor offers him the chance to run his own task force (Five-0). Steve's team is joined by Chin Ho Kelly, Danny "Danno" Williams, and Kono Kalakaua.
'90210'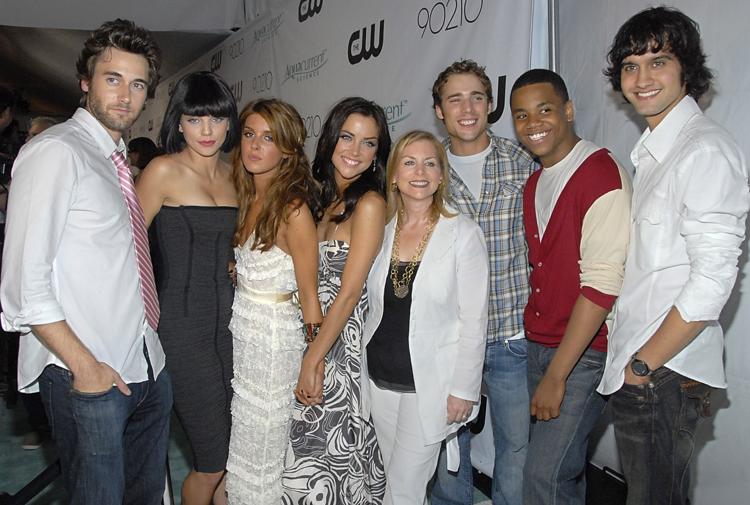 The classic 90s teenage drama "Beverly Hills, 90210" (1990-2000) was rebooted as "90210" on CW in 2008. It ran for five seasons. 
IMDB description: A Kansas family relocates to Beverly Hills, where their two children adapt to the infamous social drama of West Beverly Hills High.
'The Odd Couple'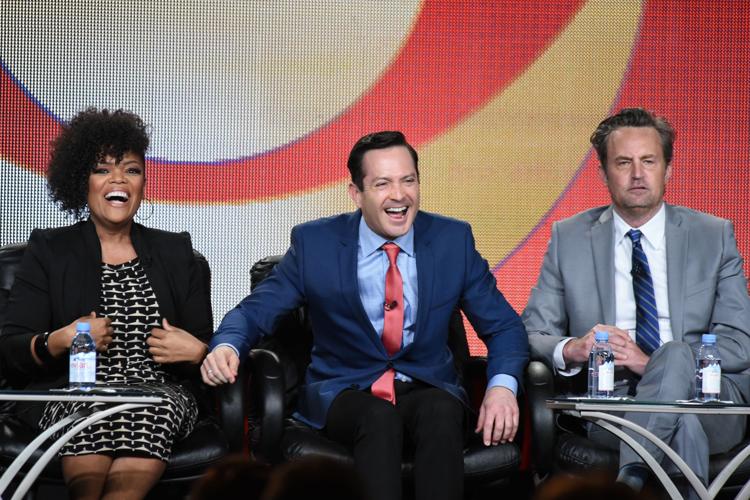 The 2015 reboot of "The Odd Couple" starring Thomas Lennon and Matthew Perry was actually the third time around on television for the series. The sitcom got its start as a play in 1965, was introduced as a sitcom in 1970, rebooted in 1982, and rebooted again in 2015. This last rendition lasted three seasons.
'Knight Rider'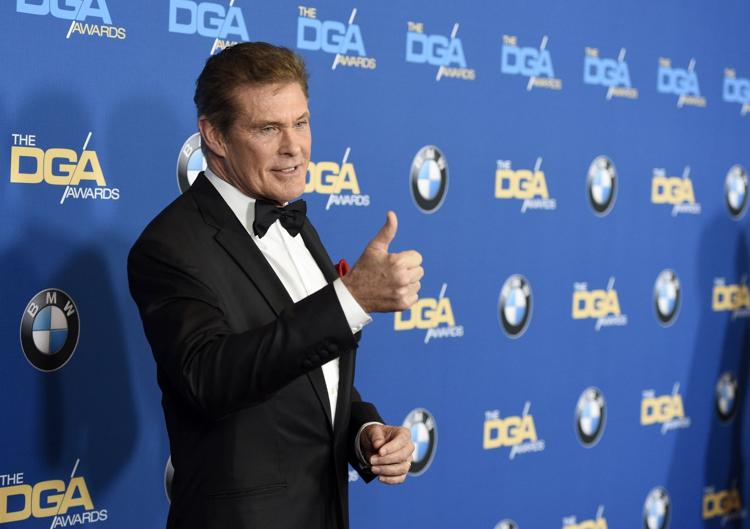 The 1980s hit "Knight Rider" is getting revamped once again. NBC tried a reboot in 2008 that lasted only one season.
The new version, originally planned for release in 2017, will be produced by Justin Lin for digital platforms only. As shown in photos released this spring, David Hasselhoff is involved with the project.