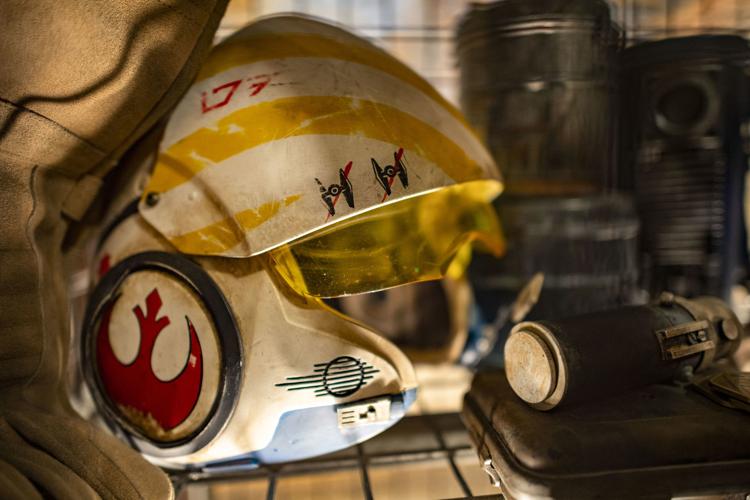 The technology is so ambitious -- four different ride types that all need to seamlessly synch together, including live cast members and several animatronics -- that Rise of the Resistance is now opening months behind the rest of Galaxy's Edge.
Even two days before the grand opening to the public there were still technical glitches that delayed Tuesday's press sneak previews and occasionally caused awkward delays in the attraction's narrative.
But could the ambition be any less?
Disney is recreating a galaxy, a new planet, and new narrative arcs within a 40-plus year old cinematic, television, game and book franchise. This is all about reaching into that cannon in a deeper way that fans and non-fans can love.
As I rode the attraction ahead of its official opening, I thought of another film, Christopher Nolan's "Inception" -- that dream-within-a-dream-within-a-dream action movie starring Leonardo DiCaprio.
For Star Wars fans of a certain age, our love of a beloved far away galaxy started with the first film more than 40 years ago and was kept alight over subsequent sequels and prequels.
Then, with Disney's Galaxy's Edge you can feel, taste and otherwise interact with a movie-accurate planet -- and ride the Millennium Falcon, too (that's the ride that opened earlier this year).
And now, with the Rise attraction, we're three dream layers deep -- having an experiential Star Wars adventure and the thrill that dream promises.