What former Huskers were looked over in NFL Draft and still made an impact in the league?
The Nebraska football team has an impressive track record in the NFL Draft, having players selected at the top of the draft in some years, and having a multitude of players drafted throughout the entire draft in others. 
Nebraska's had at least one player drafted every year since 1963.
However, there are some former Huskers who were overlooked during the draft process and were either taken too low or not drafted at all. Once given the opportunity, these players performed above their draft grade and made an impact for their team. 
The current Nebraska players who have a chance at hearing their name called in the NFL Draft this weekend — Stanley Morgan, Devine Ozigbo, Luke Gifford and Tanner Farmer — fit the bill of players who could outperform where they are taken.
Here are 13 former Huskers who outperformed where they were taken in their respective NFL Drafts. In some cases, these players went undrafted and still made their mark in the league.
Andy Janovich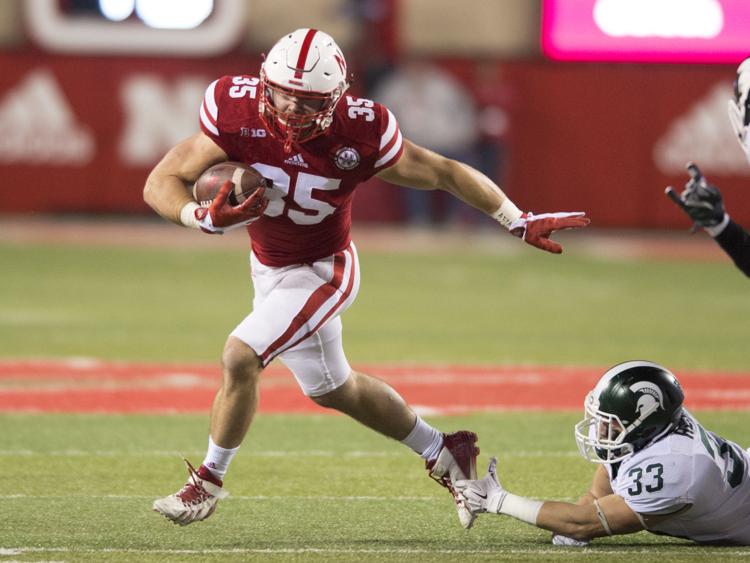 2016: Sixth round by Denver
NFL highlight: Scored a 28-yard touchdown on his first career carry in the 2016 season opener.
Quincy Enunwa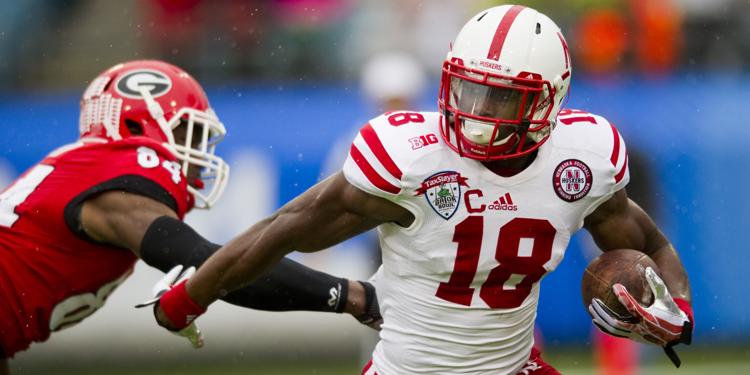 2014: Sixth round by NY Jets
NFL highlights: An up-and-down pro career includes a breakout 2016 season, when Enunwa was second on the team in receptions, yards and touchdown receptions. He signed a four-year, $36 million extension in 2018.
Brett Maher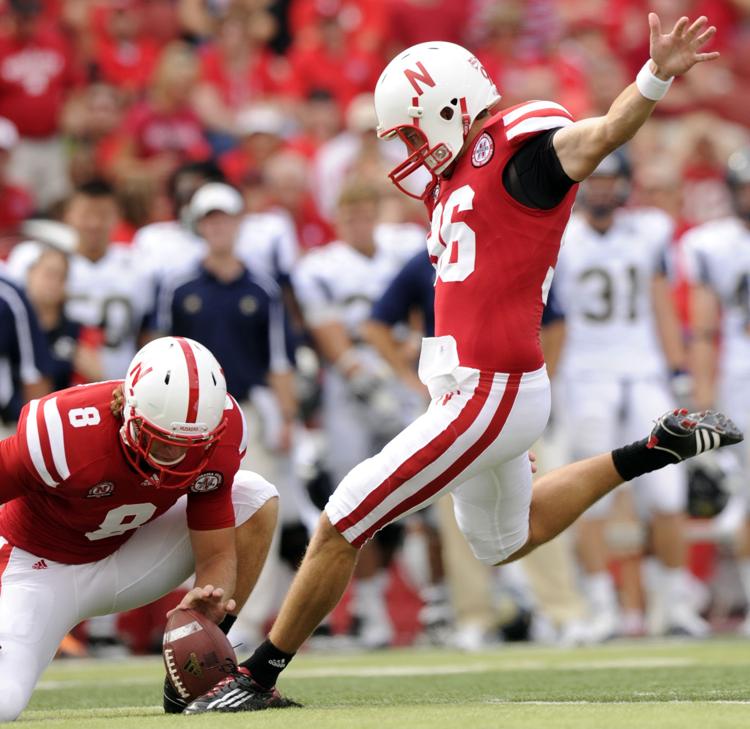 NFL highlights: After signing with the Jets as a free agent coming out of NU, and bouncing around in the NFL and Canadian Football League, Maher caught on with the Cowboys for the 2018 season. On Dec. 9, 2018, he set a Cowboys and AT&T Stadium record with a 62-yard field goal against the Eagles. It tied for third-longest in NFL history.
Rex Burkhead
2013: Sixth round by Cincinnati
NFL highlights: After spending four seasons with the Bengals as a journey man, Burkhead joined the Patriots and became a key part of New England's 2018 Super Bowl champions.
Sam Koch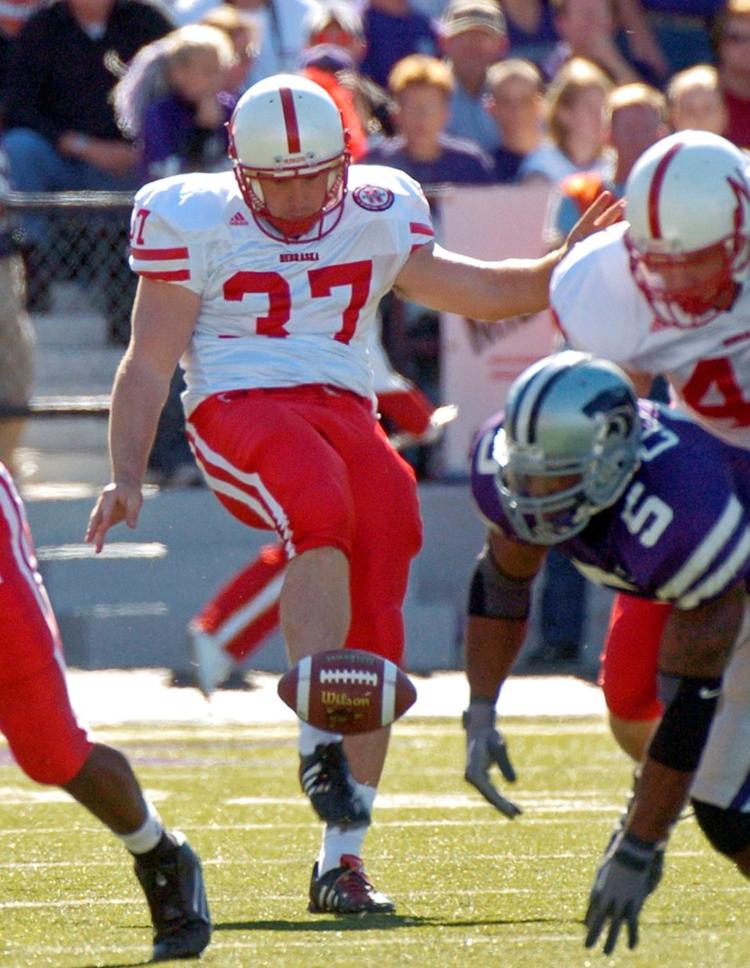 2006: Sixth round by Baltimore
NFL highlights: Koch has been a stalwart for the Ravens, appearing in 16 games each of his 12 seasons in the league. His career punting average is 45.2 yards on 946 punts. In 2015, he signed a five-year, $16.25 million contract, making him one of the highest-paid punters in the NFL.
Kyle Larson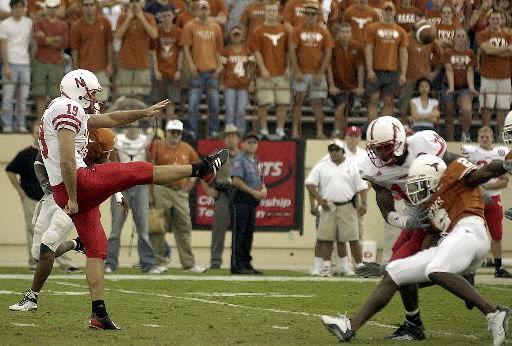 NFL highlights: Was signed as a free agent by the Bengals and played in every game in his five seasons in Cincinnati.
Russ Hochstein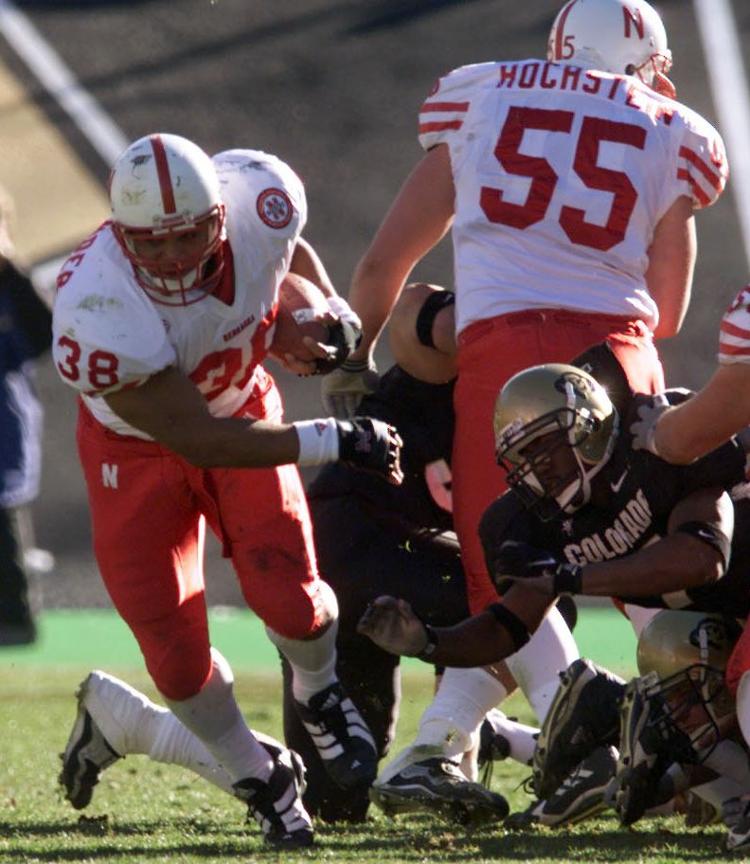 2001: Fifth round by Tampa Bay
NFL highlights: He played for Tampa Bay (2001-02), New England (2002-08) and Denver (2009-11), and has two Super Bowl rings to show for it.
Kris Brown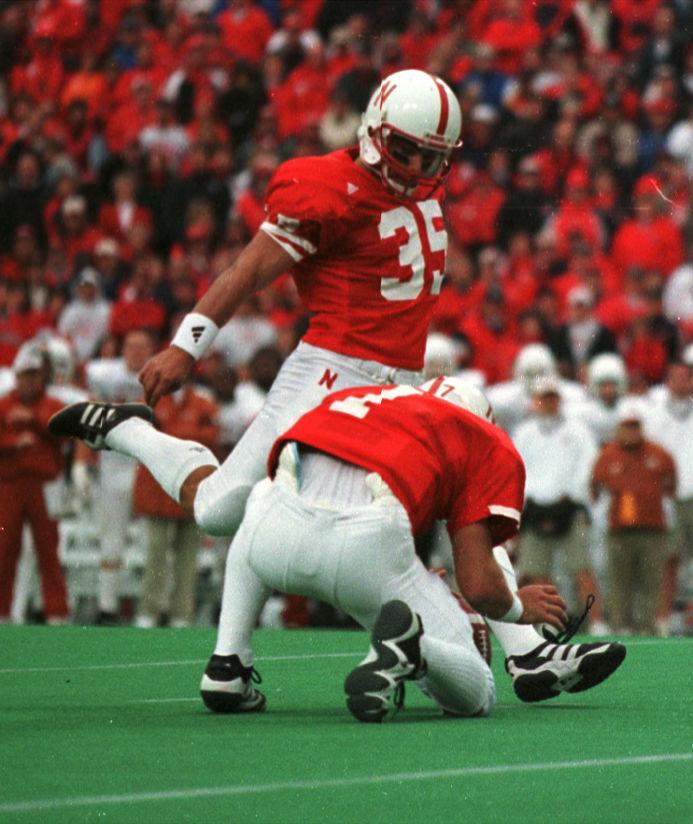 1999: Seventh round by Steelers
NFL highlights: He led Pittsburgh in scoring (105 points) his rookie year, and spent three years with the Steelers. Following the 2001 season, he signed with the expansion Texans and was the team's only place-kicker its first eight seasons. In 2007, he set an NFL single-game record with three field goals of 54 yards or more.
Ahman Green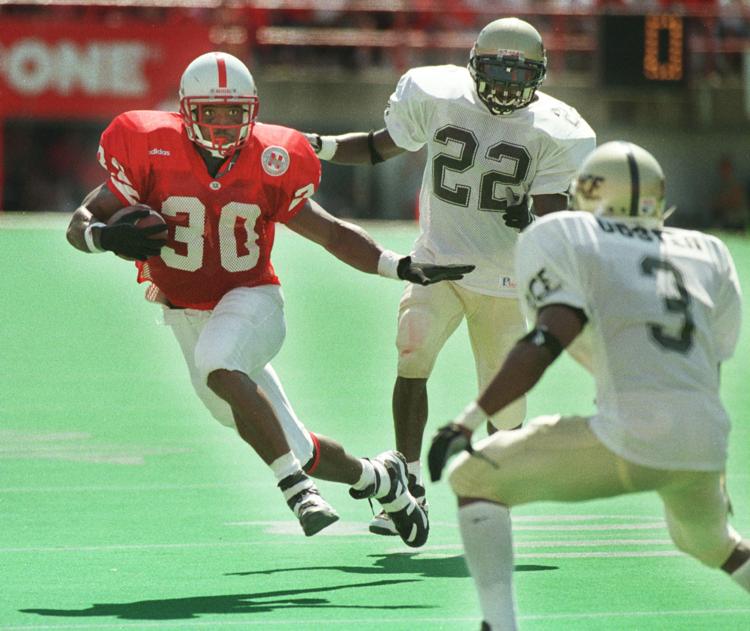 1998: Third round by Seattle 
NFL highlights: Was traded to the Packers in 2000 and made the Pro Bowl from 2001-04. He set four franchise records, including most rushing yards in a career (8,322) and most rushing yards in a season (1,883).
Will Shields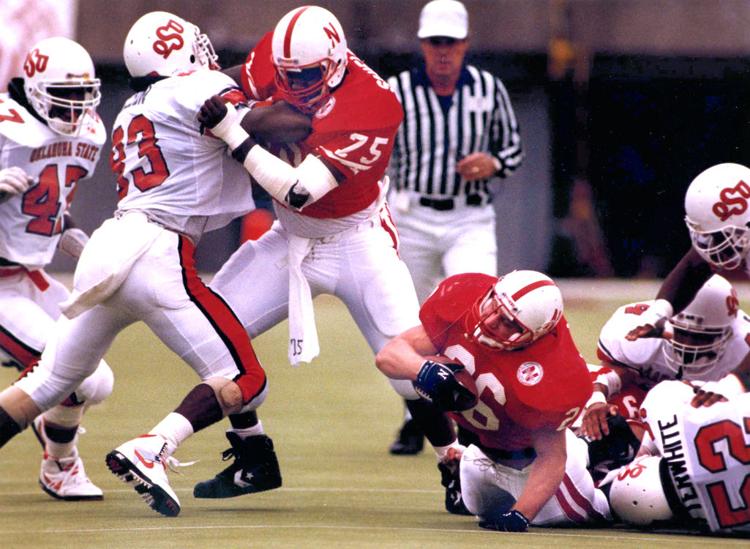 1993: Third round by Kansas City
NFL highlights: Shields played his entire career with the Chiefs and never missed a game in his 14 seasons (1993-2006). He started 231 straight games at right guard, an NFL record. Shields went to the Pro Bowl every year from 1995-2006. He was inducted into the Pro Football Hall of Fame in 2015. In 2003, Shields received the Walter Payton Man of the Year Award for his work in the "Will to Succeed" Foundation.
Tom Rathman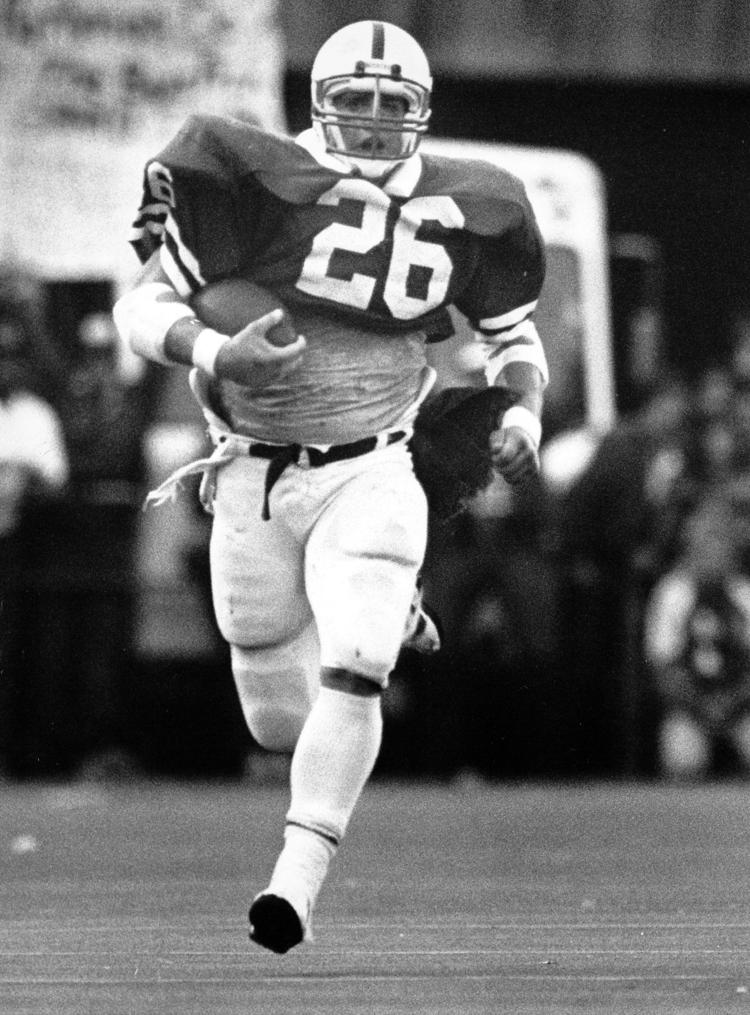 1986: Third round by San Francisco
NFL highlights: He played fullback in the NFL for nine years, the first eight with the 49ers. He helped San Francisco to two Super Bowl championships. In 1989, he led all NFL running backs in receiving with 73 receptions for 616 yards.
Vince Ferragamo
1977: Fourth round by LA Rams
NFL highlights: Ferragamo played for the Rams (1977-1980, 1982-84), Bills (1985) and Packers (1985-86), leading the Rams to Super Bowl XIV in 1980. He became the first QB to start a Super Bowl in the same season as his first career start. In 1982, Ferragamo threw for 509 yards against the Bears, at the time the second-highest mark in league history.
Pat Fischer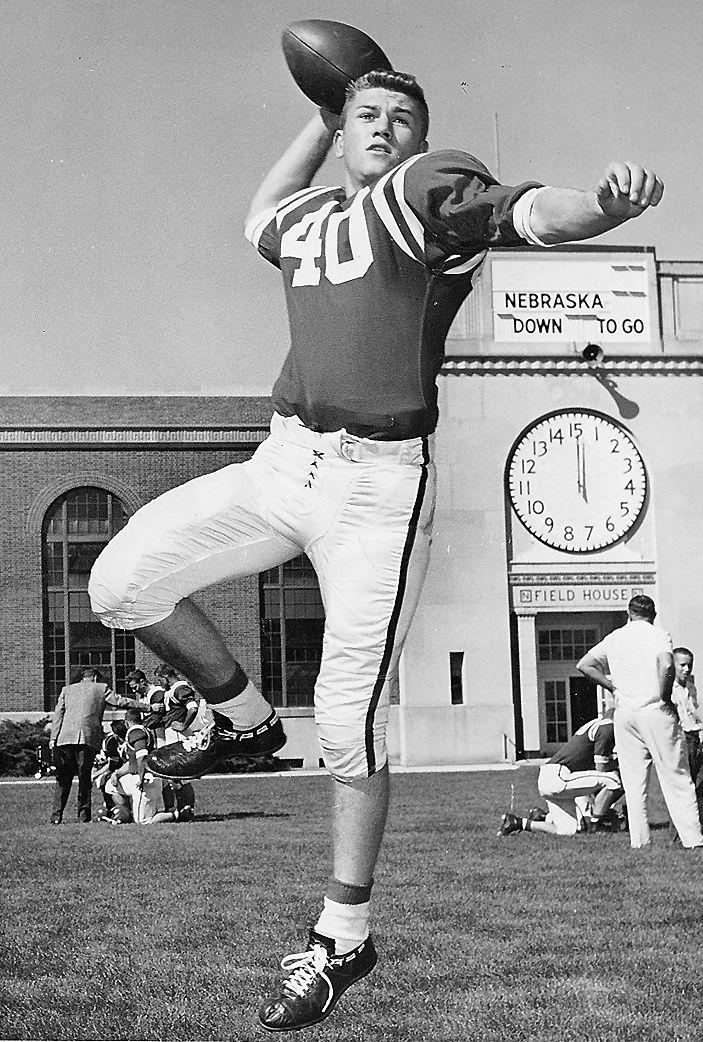 1961: 17th round by St. Louis
NFL highlights: Fischer finished his 17-year NFL career (St. Louis 1961-67 and Washington 1968-77) with 56 interceptions. When he retired, he held the NFL record for most games played (213) by a cornerback.