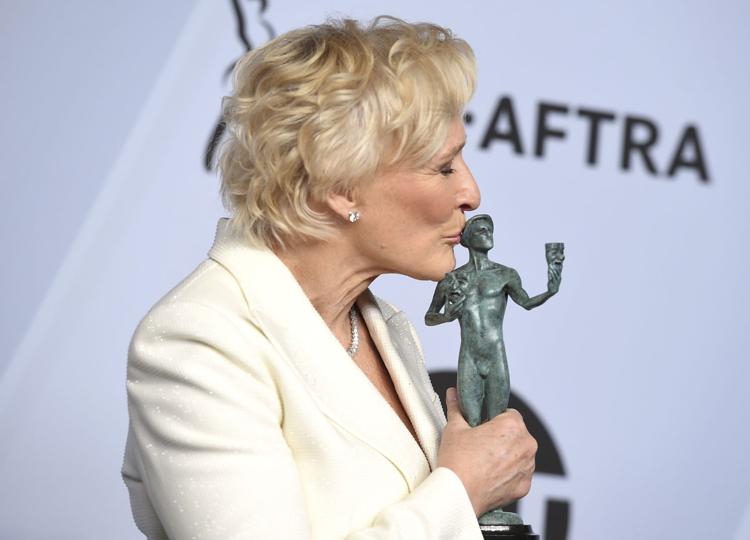 Glenn Close was mesmerized by the Screen Actors Guild trophy before she got her own to take home.
Close said backstage Sunday that all night she'd been looking at an image of the trophy and admiring the physique of the actor it depicts.
I was thinking "who modeled for that?" she said as she looked at the SAG Award she had just won for best actress in a film for "The Wife."