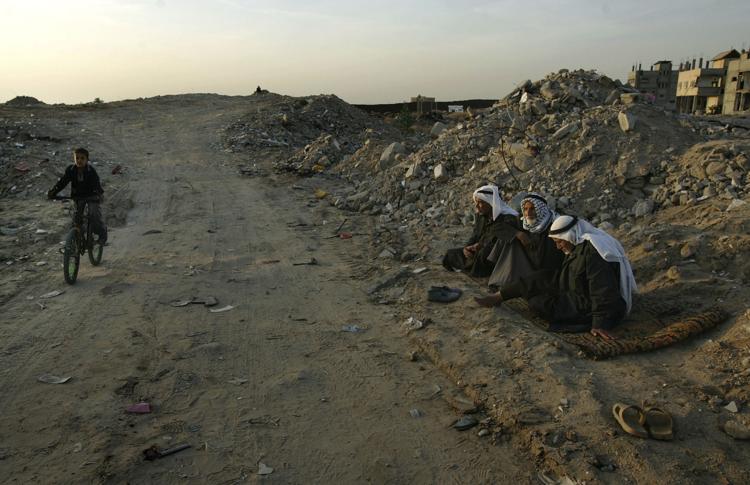 Israel occupied the Gaza Strip in the 1967 Mideast war, and after nearly four decades of maintaining settlements there, withdrew its settlers and troops in 2005. Hamas, a militant group that opposes Israel's existence, won legislative elections the following year. It seized control of Gaza in 2007 from the internationally recognized Palestinian Authority, headed by President Mahmoud Abbas.
Hamas has a tight grip on the territory, silencing dissent, banning public gatherings and promoting its conservative Islamic values.
Israel and Egypt have maintained the blockade to weaken the group and prevent it from building its military capabilities. Since then, Israel and Hamas have fought three wars, while attempts at internal Palestinian reconciliation have repeatedly failed, mostly because of Hamas' continued refusal to disarm.
Israel has defended the wars as a response to intense rocket fire from Gaza, and notes Hamas' history of suicide bombings and other deadly attacks, especially during the second Palestinian uprising last decade. The wars have killed several thousand Palestinians, more than half of them civilians, drawing heavy international criticism.