Find Local Jobs. Get Hired.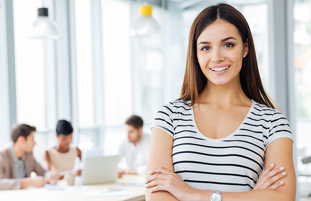 Find local jobs, receive personalized alerts and promote your profile.
Join our Talent Community
Browse through the latest employment postings on https://columbustelegram.com/jobs and find your next career.
Looking for a new job? Browse through the newest job postings on https://columbustelegram.com/jobs and find your next career.
Plus, more tips for keeping your health, family and finances in order.
There's one really important reason.
Working from home can be difficult. But now is the time to make yourself more valuable than ever.
The pandemic is creating unique challenges for those looking to enter the workforce. Here are some tips for navigating the job market right now.
Although jobs are being cut due to COVID-19-related business closures, there are still clever ways to secure meaningful work experience this s…
Working from home presents many questions to sort out. One of the more important is: Where do you actually work?
Struggling a bit being away from the office so long? Here's everything you need to know to be productive, manage your team, stay sane, and eve…
Some people don't like remote work. Here's what to do if you're one of them.
For those who have suddenly lost jobs, it's a frightening time. Bill need to be paid. Do you qualify for unemployment benefits? How fast will …
Demand for essential goods and food has skyrocketed and some stores are hiring like crazy to keep up.
The Legislature won't meet Tuesday as scheduled and will not be meeting again until further notice, Speaker Jim Scheer announced Monday morning. 
It's Pi Day, the annual celebration of the mathematical constant π (the first three digits match the date, 3/14, for those not in the know).