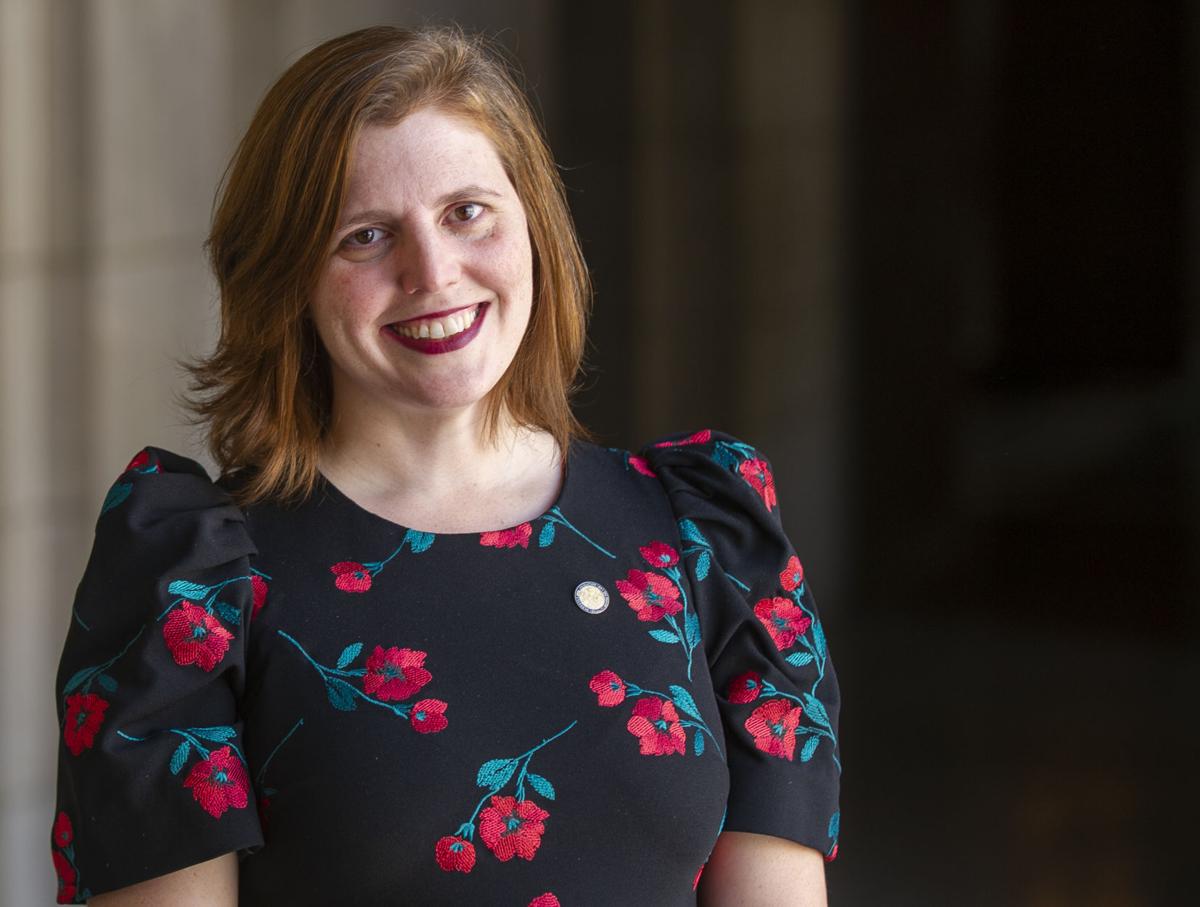 The Legislature on Thursday gave first-round approval to a bill requiring Nebraska's public colleges and universities to provide the results of a biannual survey to students about sexual violence on campus.
The bill (LB534) from Omaha Sen. Machaela Cavanaugh also requires the University of Nebraska, Nebraska State College System and six community colleges to publish the results of the volunteer survey available on their respective websites.
"Campus sexual and dating violence is a crisis that we struggle to deal with," Cavanaugh said, "and ensuring lawmakers have the most up-to-date and accurate information possible can only help us make better decisions."
Colleges and universities are already required to report instances of rape, sexual harassment, dating violence or stalking annually under the federal Clery Act.
Cavanaugh's bill directs the public institutions of postsecondary education to provide those reports, as well as any additional surveys conducted by the campus, to the Legislature by Sept. 15 in each even-numbered year. Lawmakers will also hold a hearing on the reports.
You have free articles remaining.
The public reports would also include information about the training of Title IX coordinators and investigators, the policies or grievance procedures available to victims of sexual violence and information on where students and employees can seek emergency services or resources.
NU initially opposed the bill, citing a 1977 Nebraska Supreme Court decision that ruled the Legislature could not enact policy for the university — a duty the state constitution grants to the Board of Regents.
Over the interim, however, Cavanaugh and the university reached an agreement that requires NU to turn over the reports already required under federal law to the Legislature, adding that information to the reports provided by the state and community colleges.
The amendments and the bill sailed through the first round on a 40-to-0 vote. Eight senators were present and not voting.
While some instances of sexual assault or misconduct reported by students or employees emerge in news reports, Cavanaugh said most stories aren't made public. Her bill is intended to shine a light on the issue of sexual violence on college campuses and hold those institutions accountable, she said.
"I want to see how students feel about their safety on campus and know how we can address the issue and what we can do differently," she said.