Every new year ushers in a new batch of cars, trucks and SUVs from just about every automaker. Some of these new models create little more than passing interest, while others threaten to burn out the internet with hype.
For 2021, it'll be trucks and SUVs dominating the news. Retro themes and born-again nameplates will be big, too. But you can also expect to see advanced technology and greater comfort without any loss of capability or utility.
Edmunds' experts cover the five vehicles they think will make the biggest splash.
2021 trucks and SUVs
Ford F-150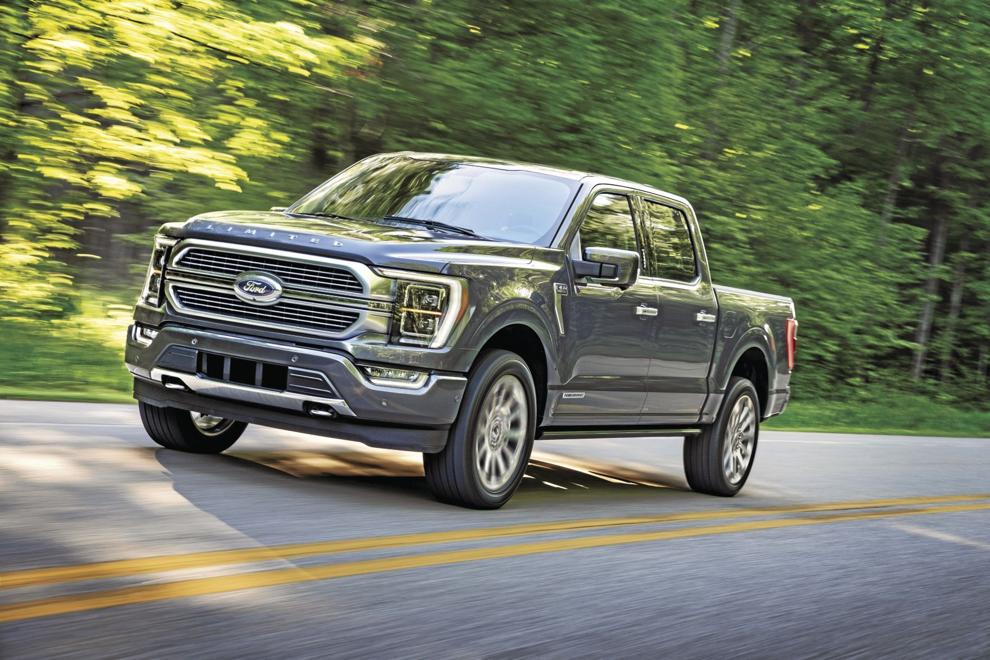 Edmunds just named the redesigned 2021 Ford F-150 its top-rated truck, so that should give some indication how good this truck is. The new F-150 — one of the best-selling vehicles of all time — may not look radically different on the outside, but there are plenty of new and updated features beneath that aluminum sheet metal.
The new F-150 is more powerful, more efficient and more capable than the model it replaces. Notable available features include a hybrid powertrain that provides 430 horsepower plus an EPA-estimated 25 mpg combined and a robust onboard electric generator that's perfect for tailgating or powering tools on a job site. The revised interior is more comfortable and more practical than before, with lots of clever storage and available front seats that can recline nearly flat.
GMC Hummer EV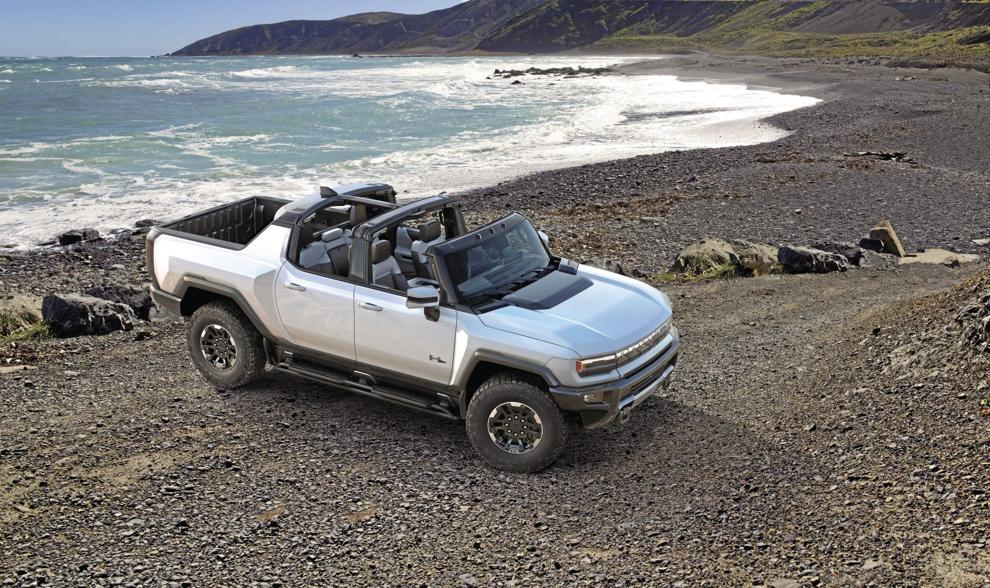 The original Hummer and its offshoots, the H2 and H3, weren't exactly eco-minded machines. That makes the new all-electric GMC Hummer EV a bit of a surprise. GMC promises that the Hummer EV will be plenty capable off-road without burning a single ounce of gasoline getting there and back thanks to its touted 350 miles of electric range.
The specs are quite impressive. Three electric motors will send a proclaimed 1,000 horsepower to all four wheels, so power should never be an issue. It also features Super Cruise, General Motors' driver aid system that allows for hands-free highway driving. Other features include removable roof panels that can be stored in the front trunk, and an adaptive suspension that can adjust ride height to maximize efficiency or off-road potential.
Expected on-sale date: Fall 2021
Ford Bronco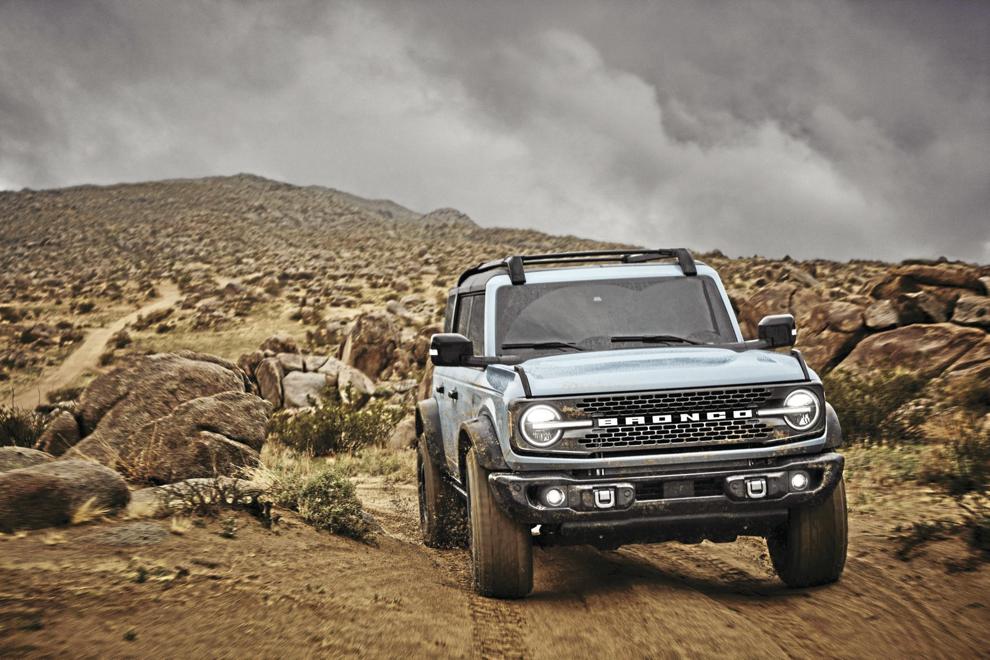 The new Bronco has been one of the most hotly anticipated new vehicles since rumors emerged that Ford was developing it. Returning after a 20-plus year absence, the new Bronco's retro-influenced styling gives it a cool factor that's hard to replicate. Modern amenities make it far more livable day to day than the iconic-but-basic classic Bronco.
This is an SUV in the old-school sort of mold and the first direct competitor the Jeep Wrangler has had in years. Like the Wrangler, the Bronco will feature robust off-road capability and will be available as both a two- and a four-door model. Customization is a huge draw, so Ford has made it easy to attach accessories or even remove elements such as the Bronco's doors, fenders and roof. There's even a special setting in the navigation that allows owners to share off-road trails with friends.
Expected on-sale date: Summer 2021
Genesis GV70
Of the South Korean luxury automaker's first SUVs arriving this year, Edmunds' experts are most looking forward to the GV70. It should rival the BMW X3 and the Mercedes-Benz GLC on luxury and performance while offering superior value.
There's not much official information available yet, but photos show a sleek exterior design featuring the brand's shield-like grille. There's a horizontally oriented dashboard with a large infotainment display. It's reasonable to expect a standard turbocharged four-cylinder engine, with a more powerful six-cylinder option, as well.
Expected on-sale date: Summer or fall 2021
Jeep Grand Wagoneer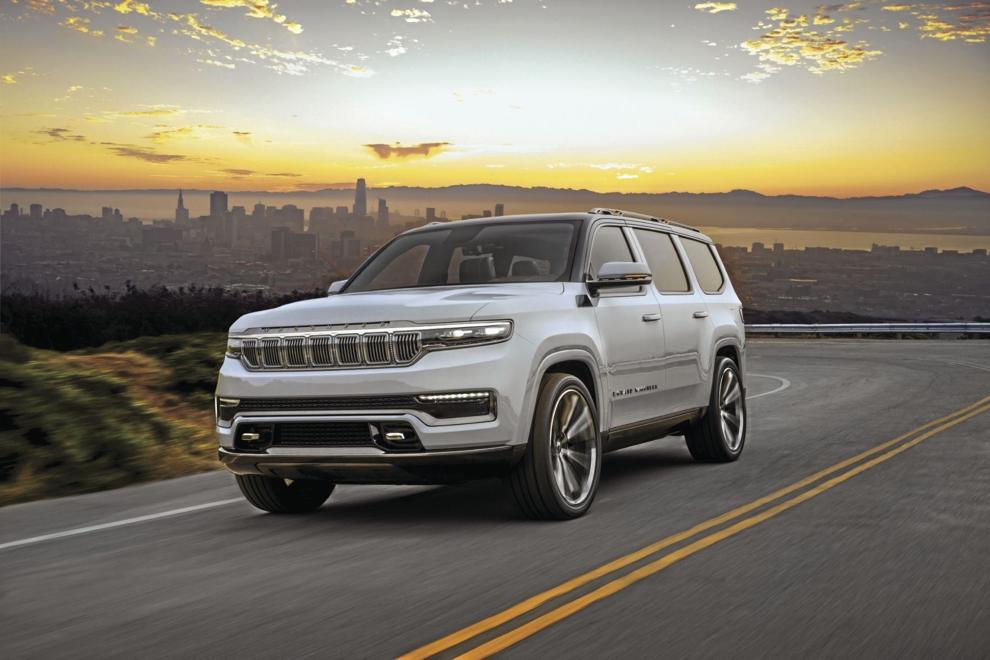 The Grand Wagoneer is set to make its return after nearly 30 years. It was a luxury-like SUV before SUVs were a thing. Along with the Cherokee and Grand Cherokee, it helped popularize sport utilities in America. It's also arguably the last vehicle that made wood side panels look cool (sorry, PT Cruiser).
While we've seen only a concept version, much of it is likely to carry over to the production model. You can expect a luxurious interior, three rows of seating, the latest technology features and hybrid powertrains. And don't forget that it's a Jeep, so it should be pretty capable off-road.
Expected on-sale date: Summer 2021
10 vehicles worth taking for a spin in 2021
Despite its many challenges, the past year proved how essential cars have become in modern life. They are our escape machines, making us forget about our worries as we indulge our passion for the joy of the open road.
Here are 10 vehicles worth taking for a spin in 2021:
Top test drives
2021 Cadillac Escalade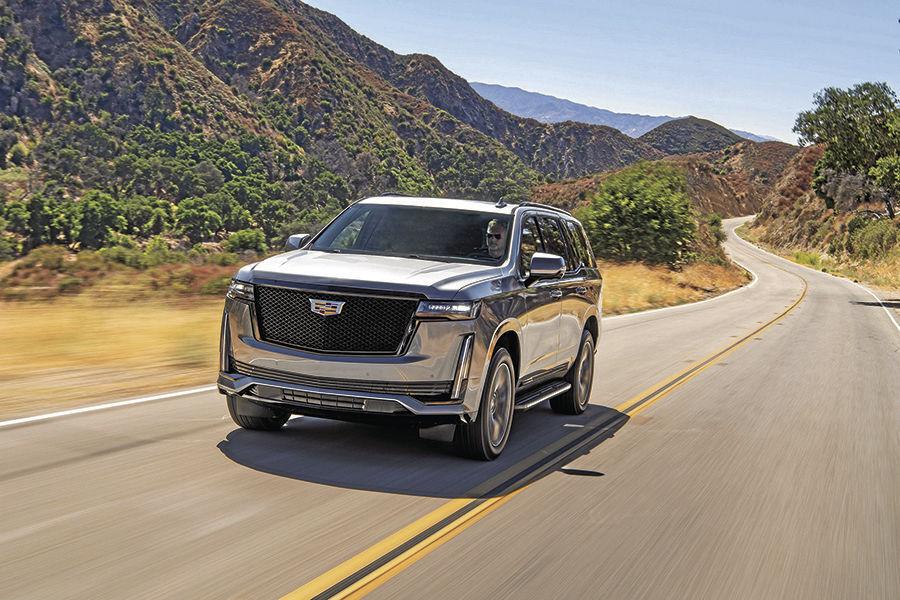 Customers expect Cadillacs to be generously sized, commanding in performance, exceptionally comfortable and convenient, and wrapped in flamboyant, unapologetic attire. The redesigned 2021 Escalade is the first true new Cadillac in decades. It's an indulgent, intelligent return to form that's masterfully executed, and brimming with state-of-the-art technology. $77,490
2020 Mazda CX-30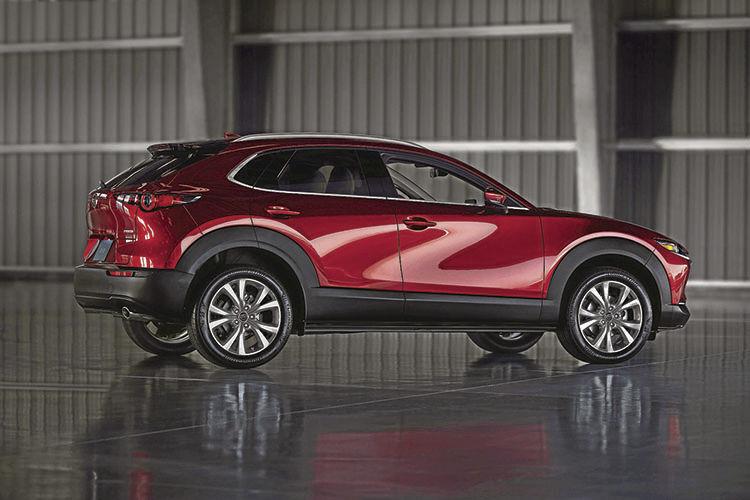 The CX-30 is sublime understatement inside and out, visual haiku that's strikingly elegant and clever in its design. Better yet, it's an engagingly fun vehicle to drive. Its sophisticated charisma outshines its many competitors, making it a must-drive alternative in what is otherwise a rather humdrum market segment. $21,900
2020 Hyundai Sonata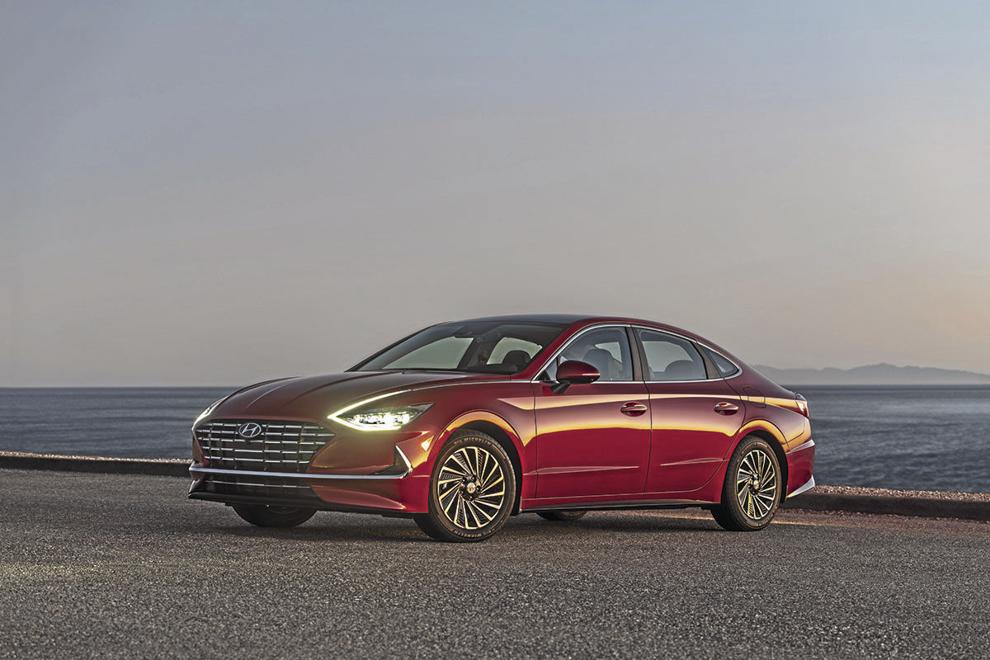 The redesigned Sonata exudes a combination of art and understanding that projects an elegant simplicity that feels more premium than it is. Its design is mirrored in its driving demeanor; handling is noticeably better. It makes a compelling case for being the best in its segment. And the hybrid easily returns an astonishing 51 mpg. $23,600
2020 Subaru Legacy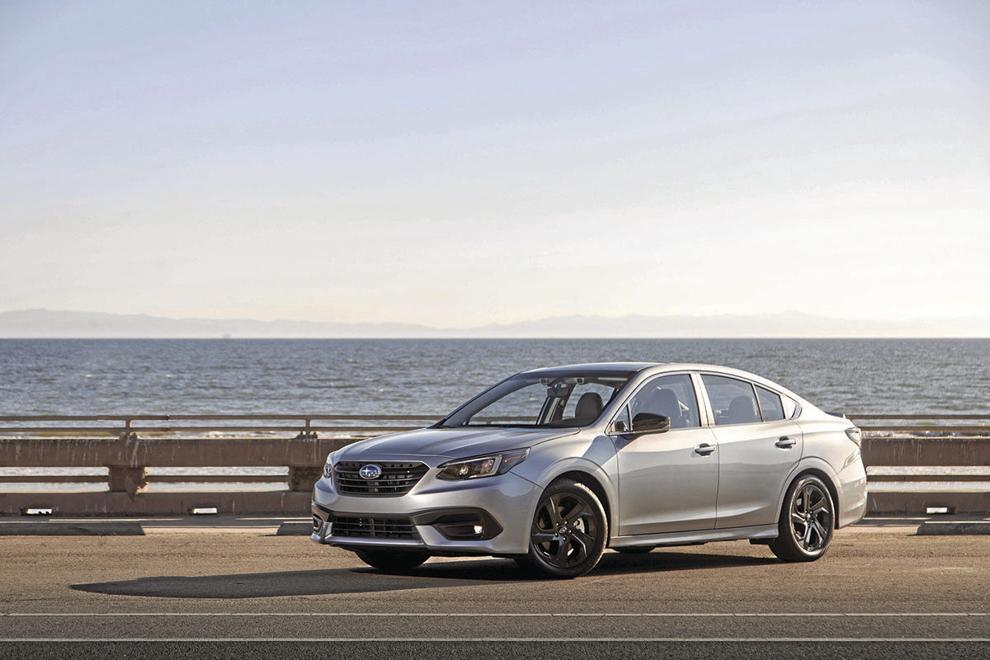 Personifying the finest qualities of life in the middle of the road, the Subaru Legacy is handsome and approachable, exuding a refreshingly refined no-nonsense level-headedness. Agile but not sporty, it doesn't tempt you into indulging yourself with your right foot. But its sophisticated drive line is effortless to drive smoothly. $23,645
2021 Acura TLX A-Spec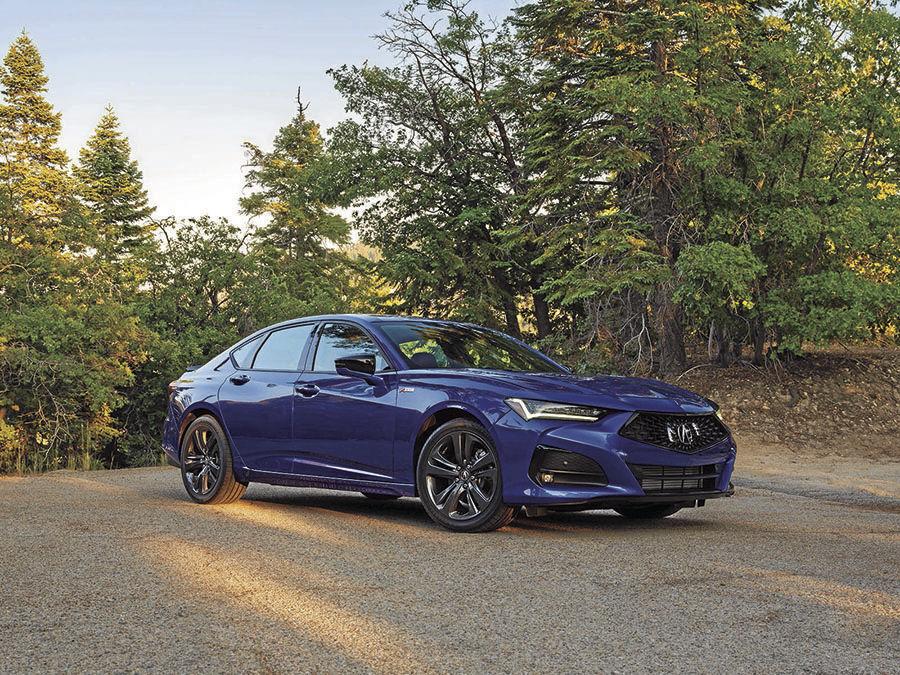 A welcome return to form for a brand that has been far too bland for far too long. All-new for 2021, the TLX is the best iteration of Acura's midsize sedan since the 2004-2008 Acura TL. Its turbocharged four packs a significant performance punch. You'll find the new TLX's cabin to be a fairly rewarding place to pass the miles. $47,275
2021 Ford F-150 King Ranch Hybrid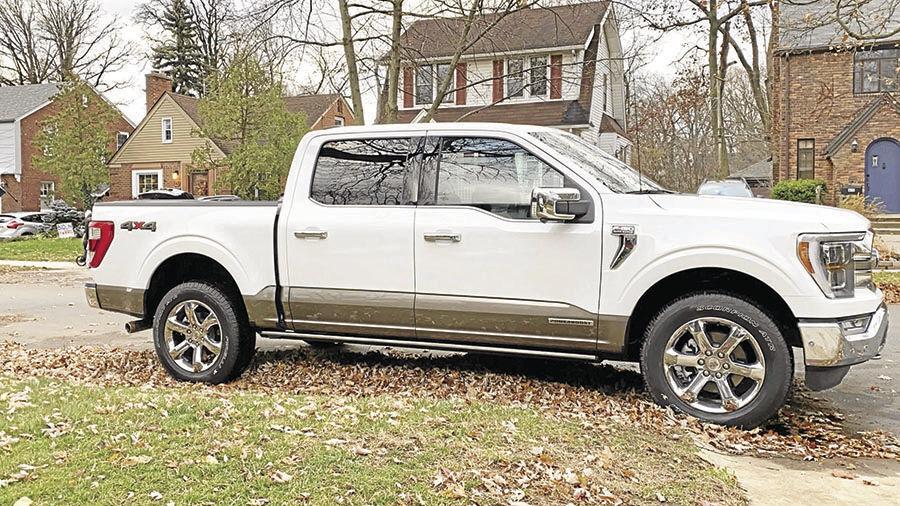 Ford's full-size pickup accounted for nearly 1% of all new vehicles sold in the U.S. last year. It's easy to understand why. It's quiet and comfortable, and features opulent interiors and first-class technology. Something new: a 3.5-liter PowerBoost Full Hybrid V-6 with an EPA rating of 24 mpg. $59,755
2021 Chevrolet Corvette Stingray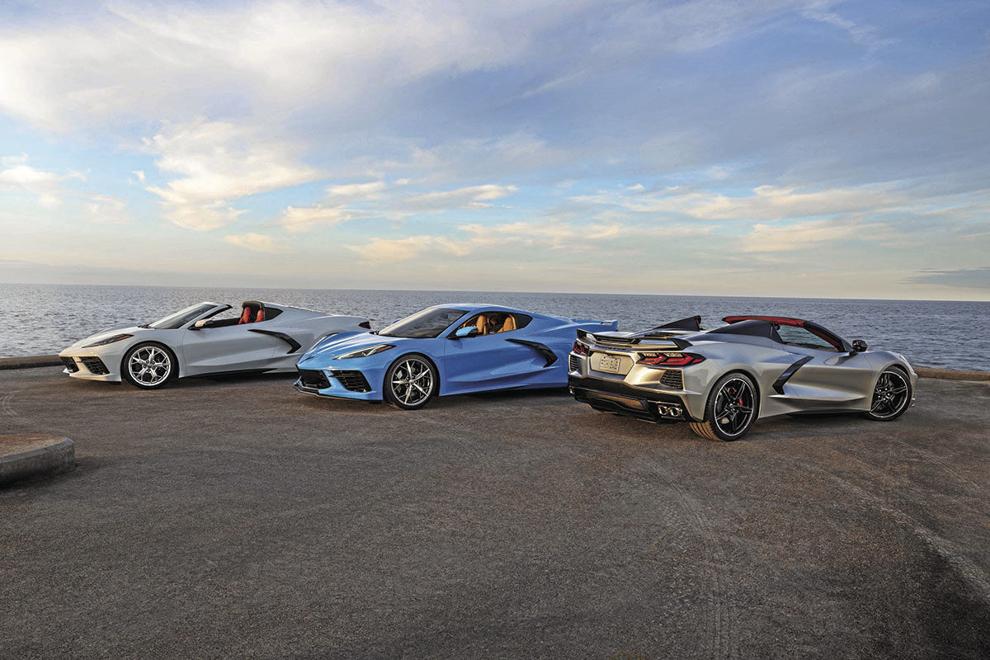 While its birth was GM's answer to European sports cars, the newest iteration is perhaps its most radical to date. Try buying a European car with this level of performance, engineering and technology for less than $60,000. You can't. That why the latest Corvette is the best sports car you can buy. $59,800
2021 Mercedes-Benz E450 4Matic All-Terrain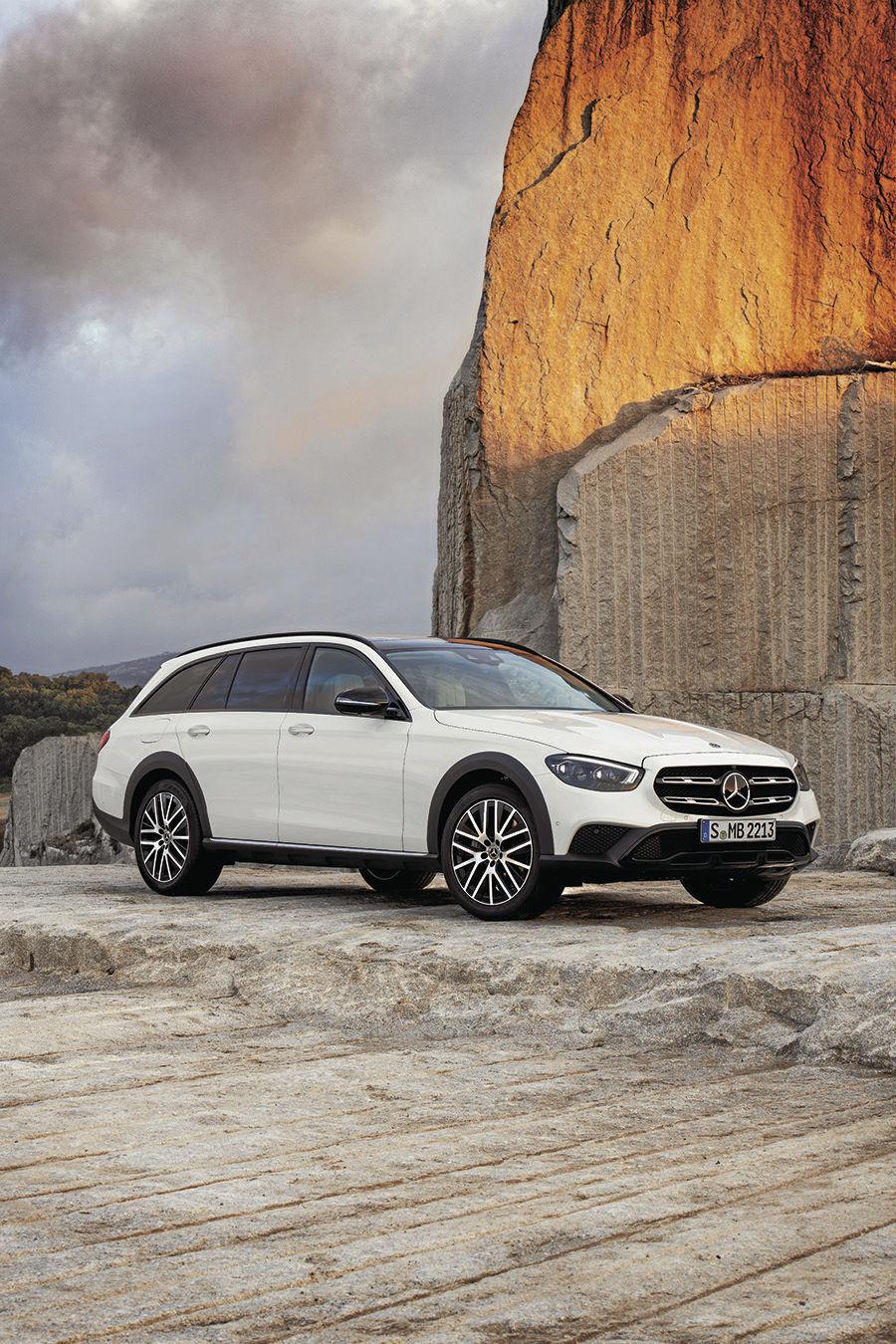 Although its name is vaguely SUV-like, this is a station wagon, albeit with outdoors aspirations. A turbocharged 3.0-liter inline-six and a 48-volt hybrid system supplants last year's twin-turbo V-6. Returning 24 mpg, it has a refined, spirited and fun driving demeanor.
Call it a wagon or not, it's up to you. $68,650
2021 Genesis G90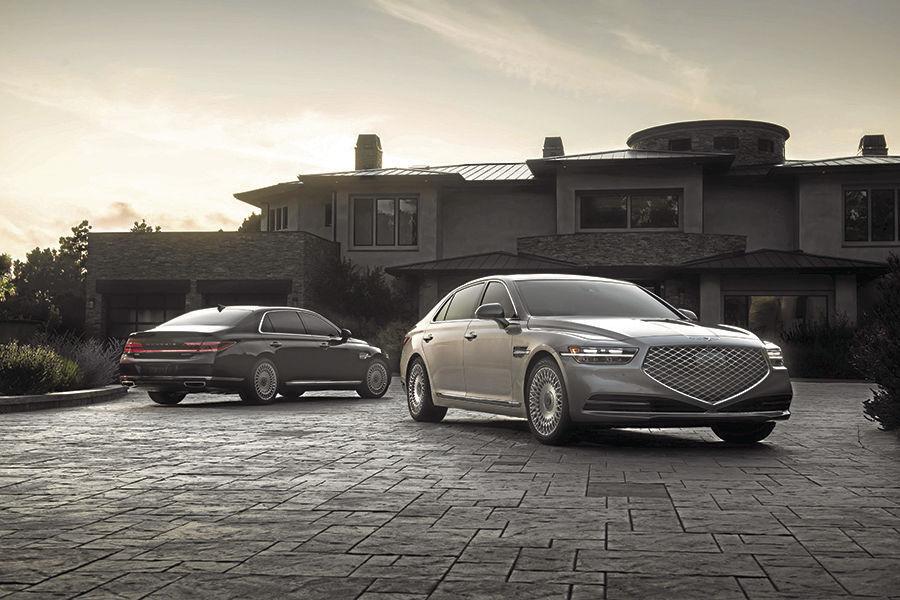 In an era when most Americans have become truck drivers, the Genesis is a reassuring nod to tradition — a full-size luxury sedan that's comfortable, quiet, capable and possessing a unique air equal to its station. It's the type of car that American automakers once built but no longer do. Thankfully, Genesis does, even if Detroit won't. $72,950
2021 Rolls-Royce Ghost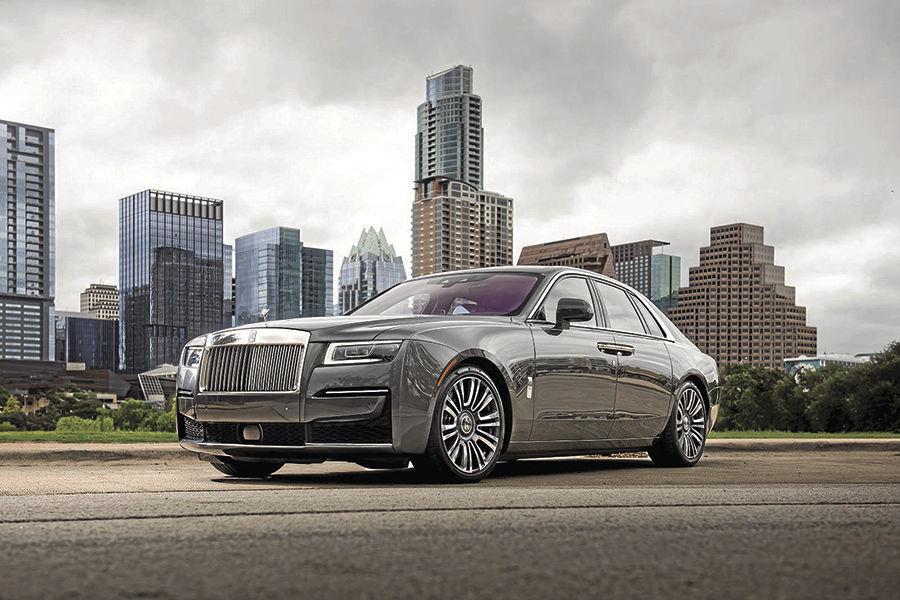 In these dissonant times, when tradition is too often met with contempt and suspicion, the freshly redesigned Ghost arrives with its best attributes intact. It still delivers the most seamless driving experience you'll ever encounter. The Ghost is a dose of reassurance in an age when everything seems to have come unhinged. $332,500