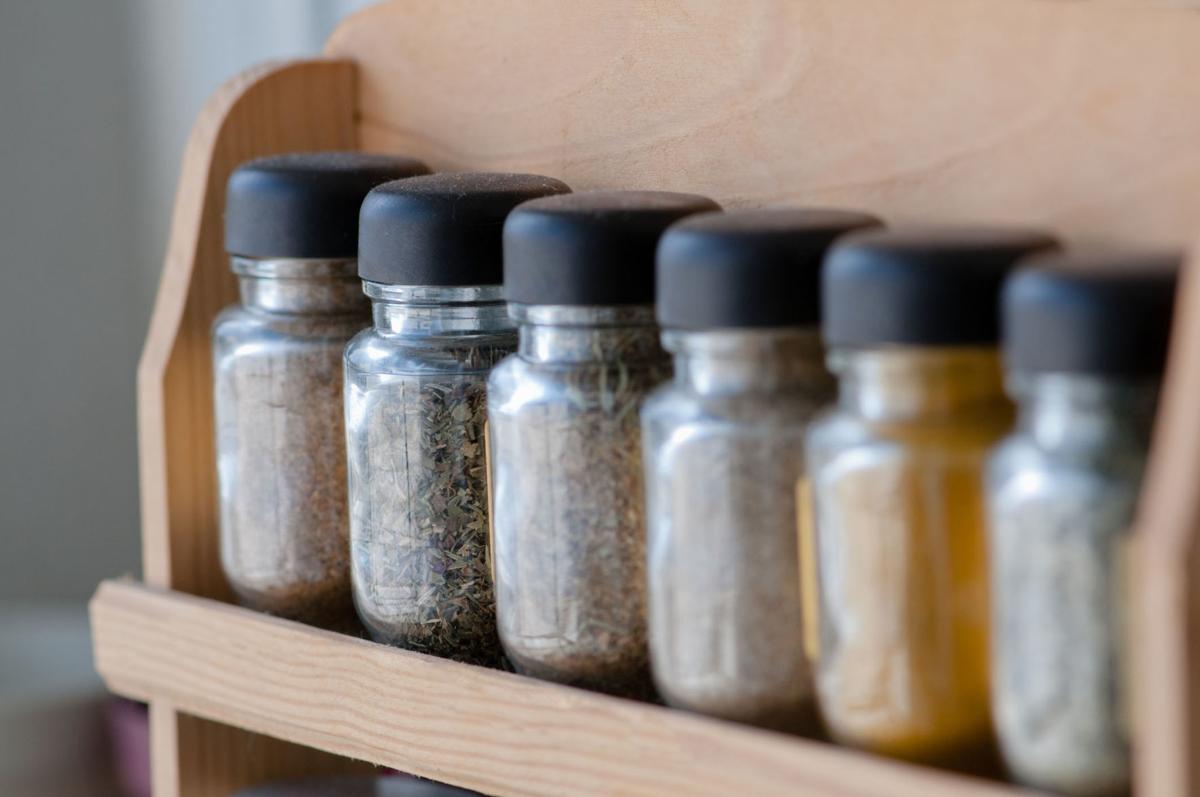 Do you have an entire drawer of spices — or a fresh bunch in your fridge — but no idea how to use them? Not only are herbs and spices a low-calorie way to add zest to your meal, but they also have a slew of potential health benefits. Try these 10 easy-to-use herbs and spices in your upcoming meals.
Basil
Health benefits: Basil has anti-inflammatory and antibacterial characteristics. It also contains some magnesium.
How to use it: This popular Italian seasoning is best used fresh. It's great in pesto, on white meats, combined with fruit (such as raspberries and strawberries) or added to stir-fries. Just remember to add it at the end. Cooking it ruins the flavor.
Cayenne pepper
Health benefits: Cayenne may work as a natural pain reliever. It also contains vitamin A and may help reduce cholesterol.
How to use it: Sparingly. Its hot and spicy flavor is great in vinegar-based sauces, can be combined with lemons in marinades, and works well with all types of meat.
Dill
Health benefits: Dill contains iron and calcium. Its oils may help neutralize carcinogens.
How to use it: This aromatic herb is best with salmon, added to borscht or other stews, sprinkled on a variety of vegetables (especially carrots and cucumbers) and even mixed with yogurt.
Cilantro
Health benefits: Fresh cilantro's green leaves pack disease-fighting phytonutrients, as well as vitamins A and K.
How to use it: From the same plant as coriander seeds, cilantro shines in salsa and guacamole and combines well with lemon and lime for marinades.
Coriander seeds
Health benefits: Coriander may help control blood sugar, cholesterol and free radical production.
How to use it: Ground coriander seeds are great added to soups, fish dishes and smoked meats, like turkey. Coriander blends well with cumin.
Rosemary
Health benefits: Rosemary contains some fiber, iron and calcium. It may also increase circulation and improve digestion.
How to use it: Its woodsy flavor works well with roasted chicken, pork and salmon or mixed into sauces for a more subtle taste. It also complements tomatoes, spinach and mushrooms.
Sage
Health benefits: Sage contains acids that function as antioxidants. And the term "wise sage" may have some truth: Research suggests it may be a memory enhancer.
How to use it: Sage is great with sweet fruits and veggies, like apples and squash, but it also adds a punch to sausage and a variety of cheeses. This powerful herb's flavor holds up well when cooked for long periods of time.
Thyme
Health benefits: One teaspoon of dried thyme contain about 10% Daily Value of vitamin K, an important nutrient for strong bones.
How to use it: Add it to bean, egg and veggie dishes. If you're a meat-lover, try it with lamb. It blends well with bay seasoning and parsley.
Turmeric
Health benefits: Turmeric is a good source of manganese and also contains some iron. It may also provide relief for arthritis.
How to use it: This colorful spice is most commonly used in curries, but it also adds flavor to many other dishes, including stir-fried veggies, rice and golden milk.
Parsley
Health benefits: Parsley contains vitamins K, C and A, and heart-healthy folate.
How to use it: This versatile herb is best fresh. Try it in pasta dishes, sprinkled on fish and chicken, or added to potatoes.
(Health delivers relevant information in clear, jargon-free language that puts health into context in peoples' lives. Online at www.health.com.)
Build your health & fitness knowledge
Sign up here to get the latest health & fitness updates in your inbox every week!