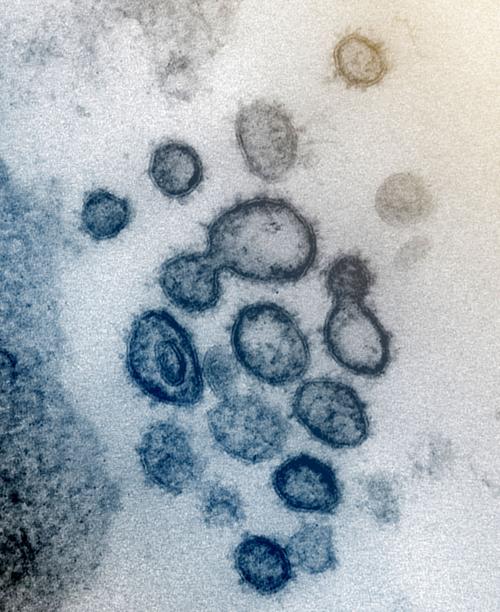 With the announcement of several new confirmed cases of COVID-19 across the state Saturday, Nebraska has topped 100 confirmed cases of the novel coronavirus.
A "dramatic" increase in testing has pushed the number of confirmed cases higher over the past few days, according to Adi Pour, director of the Douglas County Health Department.
"We have been anticipating this as testing has greatly expanded," she said after the department reported 10 new confirmed cases of coronavirus Saturday.
Nebraska Medicine, the Nebraska Public Health Lab, as well as CHI and private labs outside the health system, have all increased testing capacity.
"This knowledge will allow us to better respond to the outbreak," Pour added.
Washington County reported three new cases Saturday — people all in their 80s and residents of the Carter Place senior living home in Blair, which has now had five residents test positive. Dodge, Gosper, Madison and Buffalo counties also each reported one new case Saturday.
As of 6 p.m., the Nebraska Department of Health and Human Services said there were 108 confirmed cases in the state.
But while the number of confirmed cases continues to rise, there were no more reported deaths as of Saturday evening after two deaths were reported Friday.
A 59-year-old Omaha man who died at his home Tuesday from COVID-19 became the first recorded death in Nebraska because of the coronavirus, his son wrote in a Facebook post Friday.
Ralph Marasco, a longtime realtor in Omaha, died from what was initially thought to be heart disease, his son Nico Marasco said, but was later determined to be the coronavirus.
Nico Marasco urged others who may have had contact with his dad to follow Centers for Disease Control and Prevention guidelines and self-quarantine for 14 days.
Douglas County health officials, in confirming the Omaha man's death, said he suffered from "serious underlying health conditions."
In Hall County, a woman described as being in her 60s with underlying health conditions, became Nebraska's second death in the global pandemic, health officials said.
There was no available information about the woman's identity Saturday.
Saturday evening, Lincoln Mayor Leirion Gaylor Baird and the Lincoln-Lancaster County Health Department provided more details about the county's fourth confirmed case.
The case, reported Friday afternoon, is a man in his 30s who traveled to Colorado from March 6-8 and became symptomatic March 12. The health department said none of his identified contacts have symptoms.
The department said Saturday that it is monitoring 163 people because of their travel history or exposures. Lancaster County has now tested 219 people, with 215 negative.
Also Saturday, Gov. Pete Ricketts expanded the health measure to include Burt, Cuming, Madison, Stanton, Butler, Hall, Hamilton, Merrick, Polk, Seward and York counties.
The health measure mandates a 10-person limit on public gatherings, a 6-foot separation between people in gatherings of fewer than 10 people, as well as the closing of bars and restaurants, while allowing those establishments to still offer takeout, drive-thru or curbside services.
Similar directed health measure restrictions were already in place in Lancaster, Saunders, Dodge, Douglas, Cass, Sarpy and Washington counties.
Earlier this month, Ricketts said a confirmed case of COVID-19 in which health officials are unable to trace its source would trigger the tightened restrictions.
Butler, Polk, Seward and York counties in the Four Corners Health Department were added to the directed health measure because they border counties where there is community spread of the coronavirus.
"To be clear, at this moment we still do NOT have any lab-confirmed cases of COVID-19 in our District, but as cases of community spread are detected around us, it becomes more probable that it is here as well, but undetected," executive director Laura McDougall said in a statement.
Concerned about COVID-19?
Sign up now to get the most recent coronavirus headlines and other important local and national news sent to your email inbox daily.