It will take up to four months to provide COVID-19 vaccinations to the next priority group, including Nebraskans 65 or older, under current allocations of vaccine to the state, Gov. Pete Ricketts said Friday.
That would push vaccination of the general public in Nebraska close to June.
Estimates are based on the current allocation of 94,000 doses a month to the state and the expectation that at least 75% of the newly prioritized population of 500,000 people 65 and older would choose to be vaccinated.
Increased production and supply of vaccine, which President Joe Biden has identified as his initial priority, presumably could accelerate the pace of vaccination along with the possibility of an additional supplier, Ricketts noted at a news briefing.
Vaccination of people in the huge new priority category, which includes critical infrastructure workers, is likely to begin in Lancaster and Douglas counties the first week in February, the governor said.
It already has begun in some rural areas.
"If supply goes up, we can get through it quicker," the governor said. 
Biden has pledged to get 100 million vaccine shots into the arms of Americans during his first 100 days in the White House.
Initial supplies of vaccine in Nebraska already have been administered to frontline health care workers, along with residents and staff at long-term care facilities, the individuals identified in the top priority of recipients.
The second priority expanded substantially when individuals between 65 and 75 were added to the list.
Other tidbits from Friday's briefing:
* Ricketts has instructed health departments in the state to devote 90% of allocations to vaccinate older Nebraskans once they reach Phase 1B. That would leave just 10% for essential workers, including groups such as teachers.
* The state expects to open its vaccine registration site Thursday. People who have already signed up through their health district do not need to register again, officials said.
* State officials said a delay in reporting built into the federal pharmacy vaccination program explains much of the balance between vaccines allocated and administered on the tracking dashboard that is updated daily. On Thursday night, the state reported 219,000 vaccines received and 121,000 administered.
Ricketts noted that COVID-19 hospitalizations in the state are at their lowest level in nearly three months, with coronavirus patients now occupying 421 hospital beds, but he urged Nebraskans to continue to protect themselves and guard against continued transmission of the virus.
On other matters, Ricketts said he believes Biden "struck the right tone of bringing the country together in unity" during his inaugural address, but that Congress is choosing "more divisiveness, not healing and unity" by pursuing impeachment charges against former President Donald Trump.
The governor, a Republican, said Congress, which is now controlled by Democrats, ought to create a commission that could "make sure everybody knows we had a fair election."
Ricketts repeated his earlier declaration that Biden's order withdrawing approval for construction of the Keystone XL pipeline, scheduled to traverse Nebraska, was "a terrible decision."
"Oil will move by other means that are not likely to be as safe or in ways that create more greenhouse gas," the governor said. 
"Bad for Nebraska and bad for our country," he said. 
Ricketts, who attended the presidential inauguration, said he had no conversations while he was in Washington about the proposed new U.S. Space Command headquarters and Nebraska's attempt to win its location at Offutt Air Force Base in Bellevue.
PHOTOS: BRYAN STAFF WHO CARE FOR COVID-19 PATIENTS
desk charting.jpg
full papr at door.jpg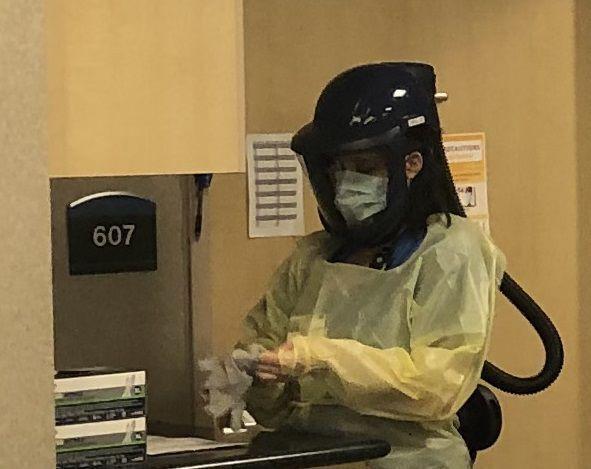 IMG_5838.jpg
IMG_5840.jpg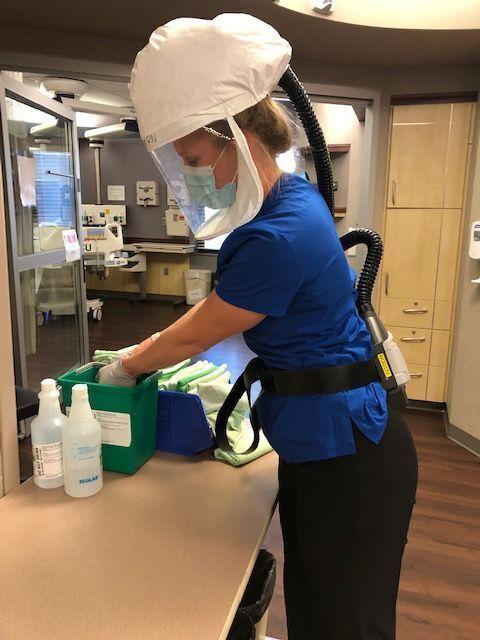 papr tight with glasses.jpg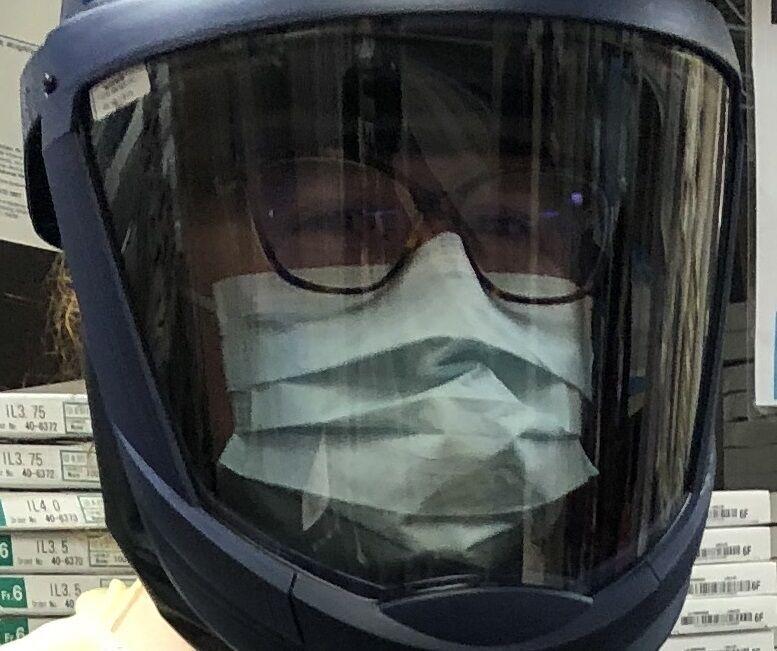 COVID-19 unit at Bryan Health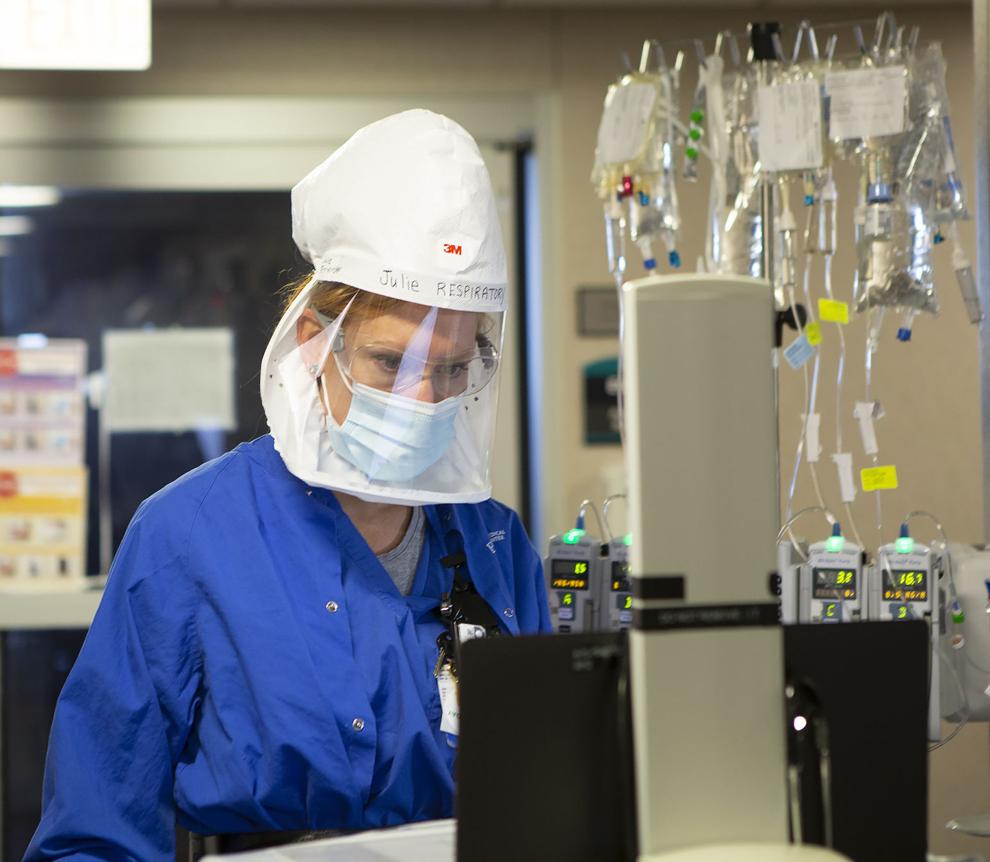 COVID-19 unit at Bryan Health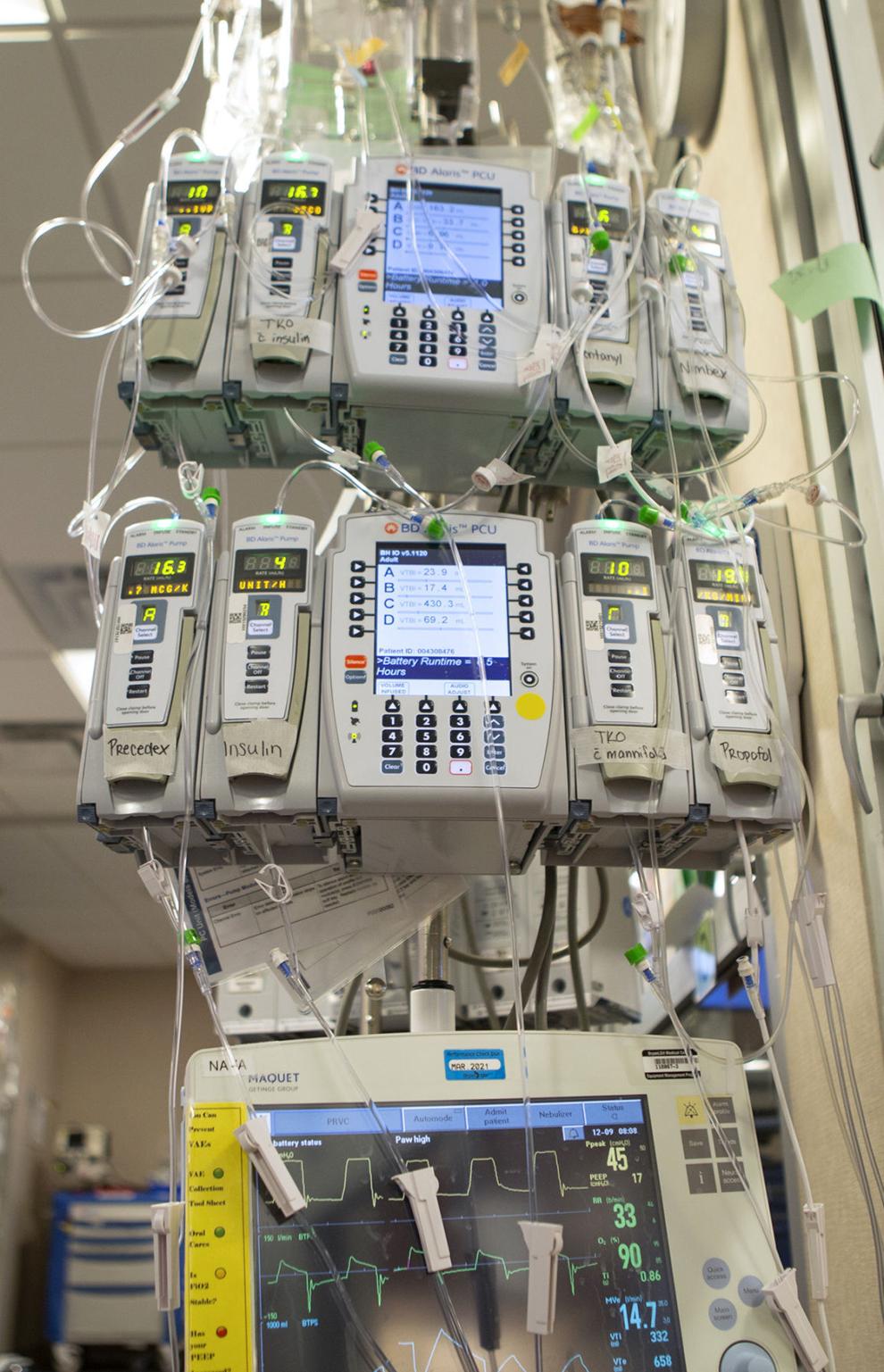 COVID-19 unit at Bryan Health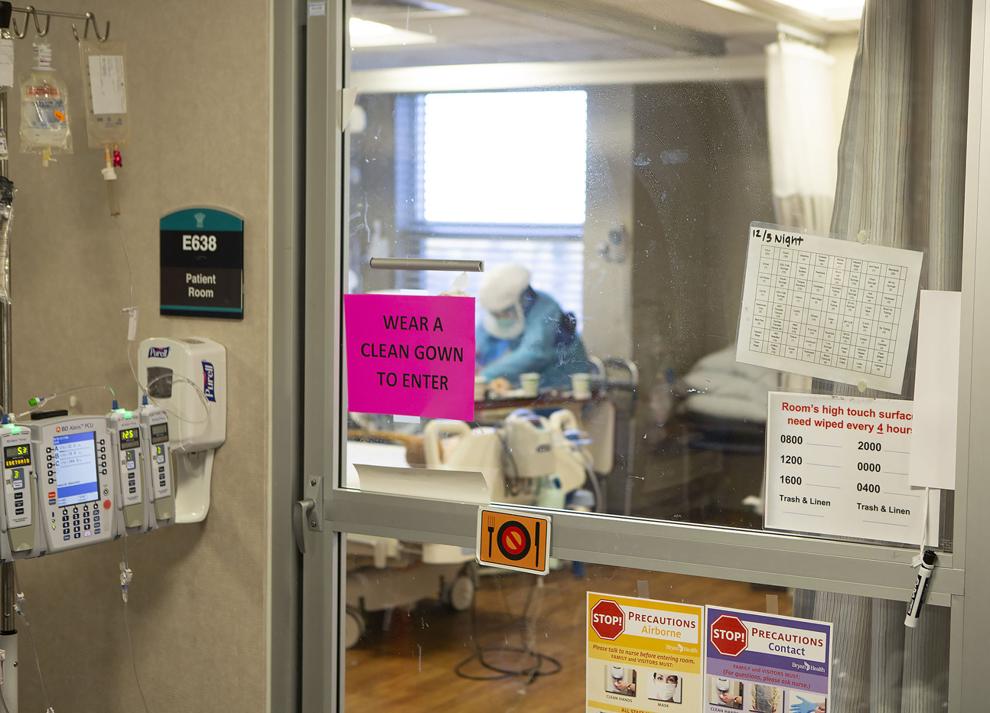 COVID-19 unit at Bryan Health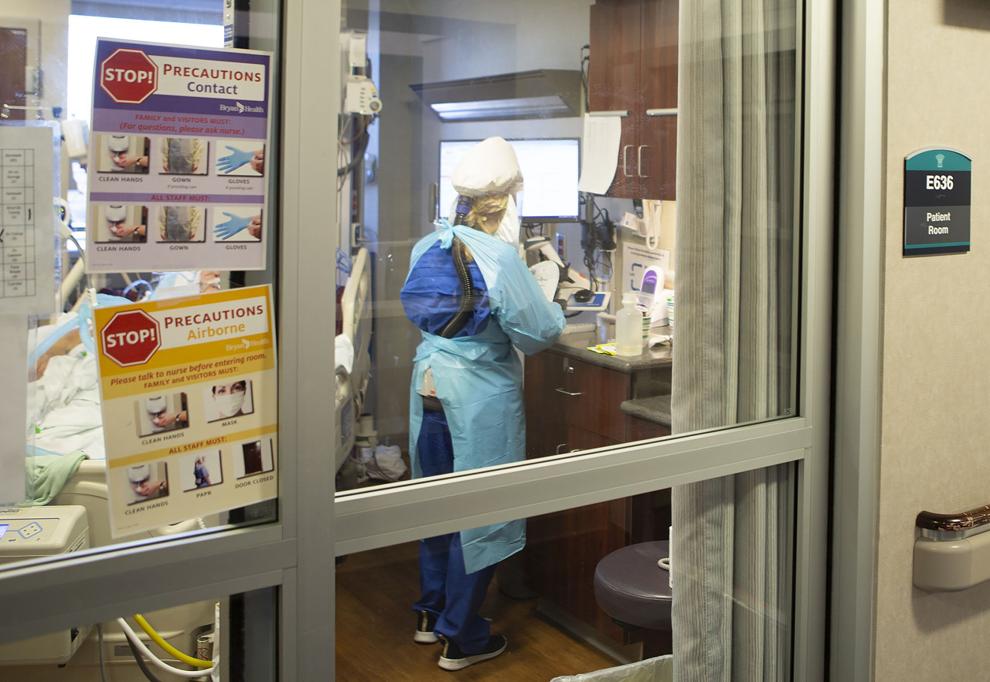 COVID-19 unit at Bryan Health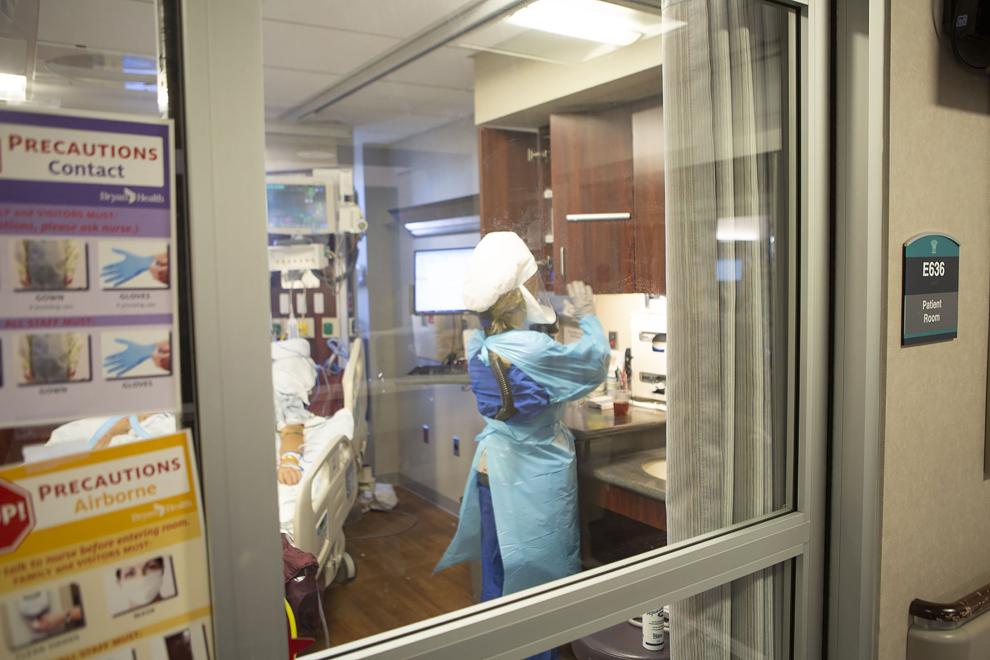 COVID-19 unit at Bryan Health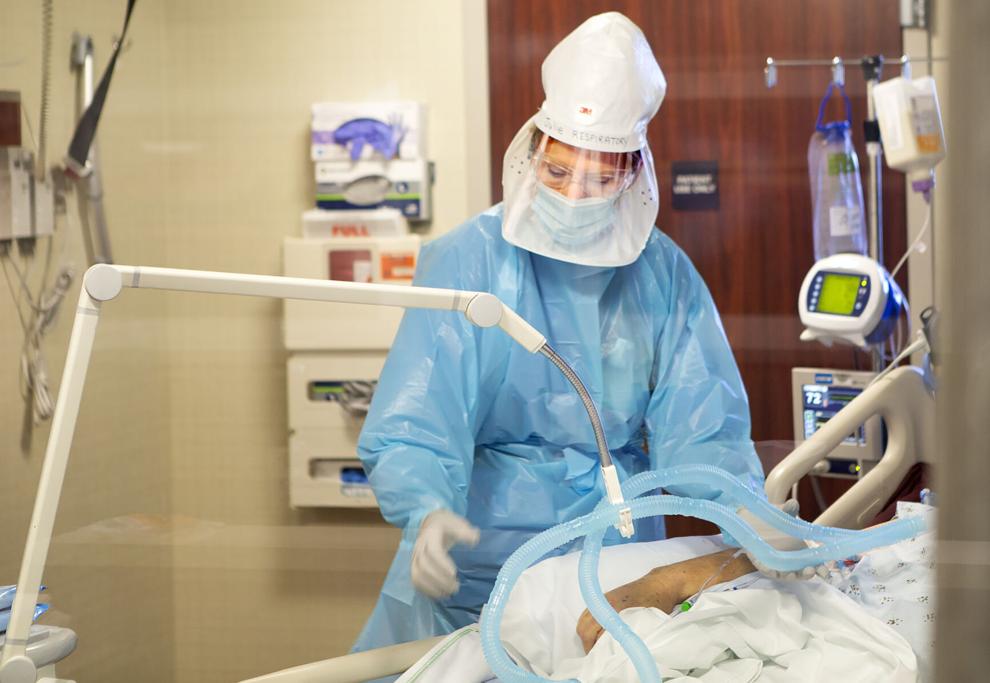 COVID-19 unit at Bryan Health