Having a cell phone is pretty much a way of life nowadays, and while it can be a lifesaver in an emergency, having a smartphone can also be a major distraction and waste of time.
That's where a "dumb phone," by a company called Light comes in. The Light Phone 2 is specifically made for anyone wanting to break away from having a smartphone. The device only handles the basics: calls, texts, setting alarms and some other simple functions.
No apps, WiFi or Instagram here, folks! It's just enough of a phone to make sure your friends and family can reach you and that you stay safe in the event of an emergency.
"By allowing you to leave behind your smartphone, it encourages you to spend quality time doing the things you love the most, free of distraction," Light wrote on its Indigogo page.
This is the second model of the Light phone, with the original only making phone calls. That phone worked alongside your smartphone, but the latest model is a standalone phone for those wanting to seriously ditch their smartphone for good. After selling more than 10,000 of the original models, the company has come up with the new phone, saying it believes in the power of "going light" more now than ever before.
"Disconnecting is profound in a time when we have become so accustomed to our existence only through hyper-connectivity," the company said.
The Light Phone 2 has 4G LTE connectivity, a USB-C charging port, a headphone jack and is only about the size of a credit card, making it perfect for anyone who thinks bigger isn't always better.
You can purchase the Light Phone 2 for $250 through Indiegogo, which is almost 40-percent off the price the phone is expected to retail for once it's released. You'll have to wait a while though, as shipments won't begin until April 2019.
For now, you can take steps to make your smartphone less, well, smart. Start by deleting apps you don't need, like Facebook, and making a note of every time you reach for your phone. When you find yourself grabbing your phone for no reason other than boredom, put it down and do something more productive.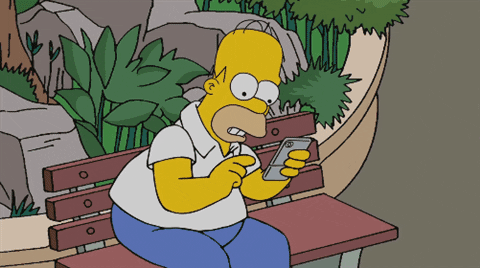 If you do realize you rely on your phone too much, know you're far from alone. A 2016 study found that we touch our phones 2,617 times per day, while a 2015 study showed that Americans collectively check their phones 8 billion times per day!
It definitely seems like a "dumb phone" couldn't come at a better time! Which apps would you miss most if you switched to a less capable device?
This story originally appeared on Simplemost. Checkout Simplemost for other great tips and ideas to make the most out of life.
---