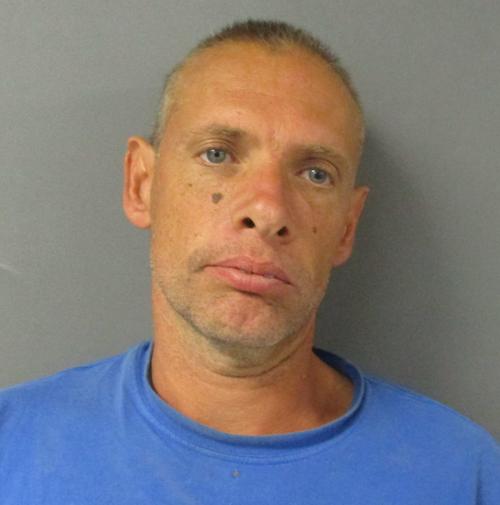 A Schuyler man was arrested on his birthday Thursday in connection with a Wednesday evening shooting in rural Schuyler.
Shawn M. Howell, 53, of rural Schuyler, is charged with being a prohibited person in possession of a deadly weapon, specifically a gun, according to Colfax County Attorney and Public Information Officer Denise Kracl. That's a 1D felony, which carries a mandatory prison minimum of three years and a maximum of 50.
An active Domestic Protective Order was issued by the County Court in Butler County and lawfully served upon Howell. Any person who is the subject of an active protection order is not legally allowed to possess a firearm or weapon.
About 8:30 p.m. Wednesday, Schuyler Police officers responded to multiple 911 calls in reference to a shooting that took place at a Colfax County home north of U.S. Highway 30, Kracl said. Following the call, police arrived at the front entrance of CHI Hospital in Schuyler and observed that a Ford F-150 pickup had been driven onto the curb of the hospital property and came to a rest about 2 feet from the Emergency Room entrance, according to provided information.
Officers made contact with two white men who had sustained injuries that appeared to be inflicted by a shotgun. Both men were stabilized by CHI Schuyler staff and transferred to a trauma unit for further medical attention. Both men's injuries were serious, Kracl said, with their status unknown at press deadline Thursday night. The names of the injured men are currently being withheld pending further investigation.
Following Howell's arrest, Kracl told The Telegram that no additional suspects are being sought at this time, though more charges could be filed in the future against Howell or others as the investigation continues.
"My job is to step back and let law enforcement process the evidence and create a complete picture of what occurred in the evening hours on Wednesday," Kracl said.
She was complimentary of how all professionals on the scene responded to the incident.
"Thanks to the efforts of local law enforcement, as well as specialists from the Nebraska State Patrol, all crime scenes were processed," Kracl said. "Much more information will come as the investigation continues. We are all very relieved that this did not have a more tragic ending.
"Please thank your local law enforcement officers (firefighters, paramedics, and dispatchers), as well as members of the Nebraska State Patrol. When everyone else runs from danger, they run towards it."
The shooting suspect is also scheduled to appear before Judge Frank Skorupa in Platte County Court on Oct. 22 for a preliminary hearing relating to another case, in which he allegedly assaulted and threatened to kill another man.
On July 30, a Columbus Police Department officer responded to meet with an individual that claimed he'd been threatened and assaulted. The alleged victim said that he was out walking his dog when the defendant pulled up in a black ford pickup truck and started pushing him and hitting him in the ribs with an open hand.
During the situation, Howell reportedly said, "Next time I see you I'm going to do to you what I did to those kids at Wagner Lakes," according to information provided in a warrantless arrest affidavit. Court records show that the reporting party told police that Howell said he shot some kids point-blank in the head and got away with it.
In Platte County, he was charged with making terroristic threats, a Class IIIA felony punishable by up to three years imprisonment and third-degree assault, a Class I misdemeanor punishable by up to a year in jail.
Howell is scheduled to appear in Colfax County Court at 10 a.m. Friday in front of County Court Judge Andrew Lange.
Sam Pimper is the news editor and Matt Lindberg is the managing editor of The Columbus Telegram. Reach them at news@columbustelegram.com.
Be the first to know
Get local news delivered to your inbox!