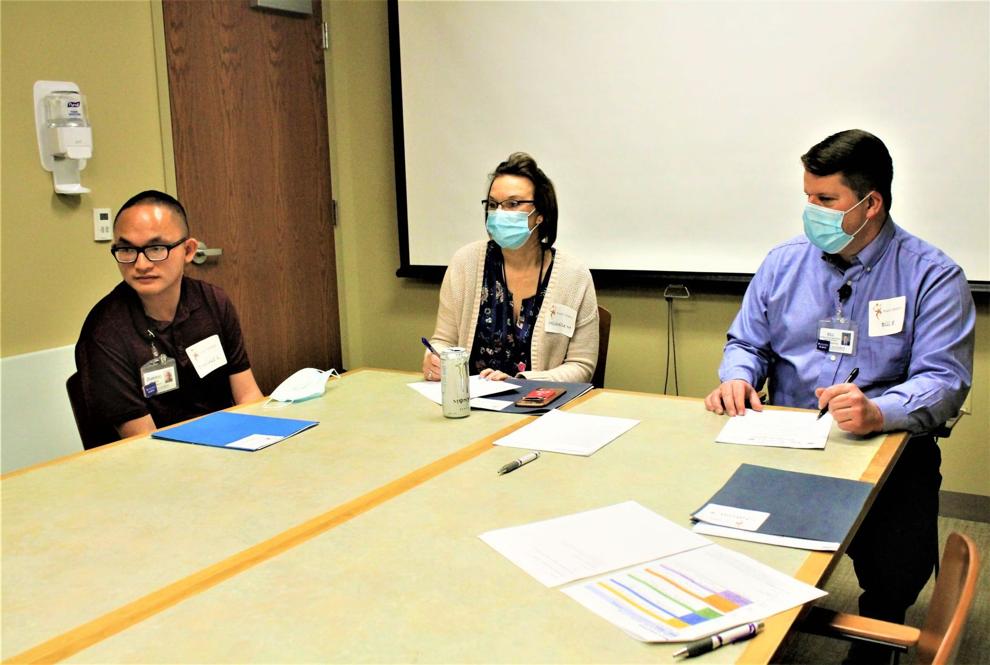 St. Edward High School student Dominic Laska has not only learned important job skills at Columbus Community Hospital, but now has a better idea of what career to pursue.
He was one of five students who took part in a series of mock interviews for Project SEARCH on Thursday at Columbus Community Hospital (CCH). The program gives students with disabilities - who currently are interns at CCH - training and education which can lead to employment.
"It's been going well," said Laska, who was in the middle of the mock interviews. "I'm learning new skills along the way."
Project SEARCH, which started at CCH 10 years ago, is a high school transition program for students from Educational Services Unit 7. The program is a combination of classroom instruction, job exploration and hands-on training through worksite rotations. 
Such hands-on training included the recent mock interviews. 
The event prepared the interns for real-world job interviews and provided them with feedback to better their performance before going into the next phase of their life, Project SEARCH Business Liaison Melinda Allen said.
"We do a lot of classroom work on preparing them for interviews," Allen said. "But today (Tuesday) it's so hopeful because we bring in other businesses to go through that interviewing process. It's so much better for them to have that external person who they've maybe never met. It'll make it feel like a real interview."
The students were interviewed at five different stations for jobs consisting of an office assistant, general laborer, housekeeper, courtesy clerk and foodservice aide.
Laska said his favorite jobs that he interviewed so far were for maintenance and child care.
"(I like) maintenance because it's physical work and I learned something new that I didn't know about," he said. "And child care because I love being around children and working with them."
The five students in this year's program – Laska, Tom Denton, Katie Dockweiler, Samuel Dubas and Ian Sullivan - were interviewed, in-person and virtually, by various business leaders and public officials. This year's high school students come from Columbus Public, Lakeview, Boone Central and St. Edward.
"The whole goal is to help them transition from high school to the workforce," Allen said. "So as they gain experience through their work at the hospital, their important step is to get a job."
Project SEARCH lasts about a year as the students start in August before graduating in May.
High schoolers participate three different rotations at the hospital. They will help different departments - which can include housekeeping, child care, nutrition services, maintenance and human resources - Allen said.
"They just work in a variety of areas on different projects," she said, adding it also allows them to learn how to interact with coworkers. "They're just integrated into our workforce."
Past interns have gone on to work at the hospital, Allen said. But since some come from farther away, many of them have jobs in their respective hometowns.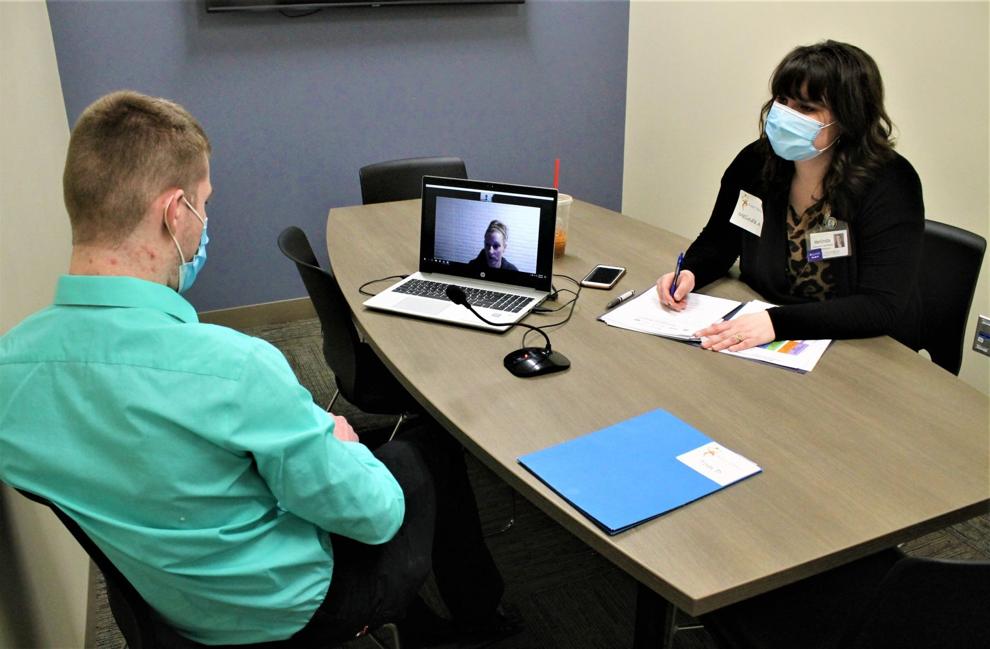 Allen said Project SEARCH gives students a great start in the next chapter of their lives.
"There's a pretty big difference between being a high school student to being in the workforce," she said.