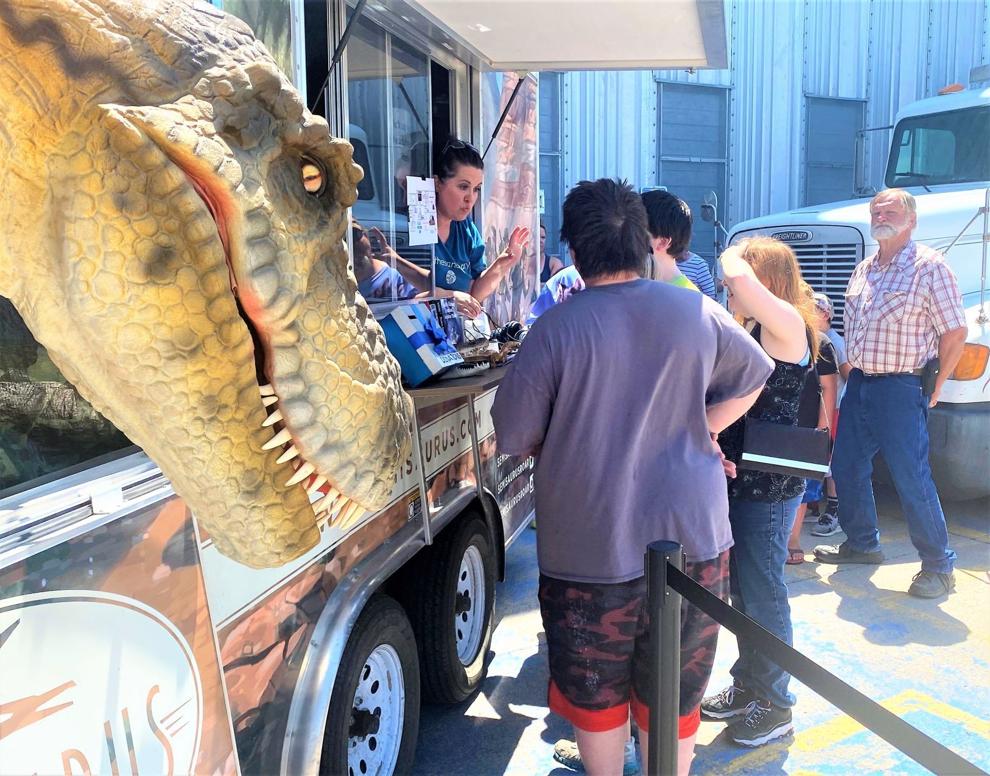 Joey Morton is a big fan of dinosaurs so when his family learned about the Semisaurus Mobile Dinosaur Museum visiting Columbus, they believed that would be a place for him.
"I knew my grandson enjoyed dinosaurs and it would be something that the whole family could enjoy," Joey's grandmother, Connie Ita, said. 
Joey and Connie - along with his younger sister, Nora; mom, Stephanie Morton; and great-grandmother, Elsie Ita – all went through a tour of the museum on Wednesday at 1C | The Sanctuary, 2200 28th Ave. in Columbus.
1C hosted the mobile museum as part of the church's summer camp, Building Lives Around Sound Truth (BLAST). This fell on the same week of BLAST's topic of "Destination Dig: Unearthing the Truth About Jesus."
Semisaurus was converted out of a 48-foot semi-trailer. It is a self-guided audio tour where guests can discover interactive technology, animatronic dinosaurs, fossils, and un-fossilized mammoth tooth and hair, a 12 ½ foot alligator, as well as Egyptian and other ancient artifacts.
"It was real fun," Joey said, adding his favorite part was the holographic dinosaur.
Nora said she enjoyed riding bicycles, which were one of the indoor activities 1C had available to go along with the Semisaurus. But she added she liked the crystals found inside the museum.
As part of the event, attendees went inside the church where 1C hosted drift bikes, inflatable slides, an obstacle course and arts and crafts. Additionally, The Broken Mug was also serving dino shakes. 
According to the Semisaurus' website, the museum shares information about creation and evolution, answering inquiries about how old the earth is and what happened to the dinosaurs.
1C BLAST Summer Camp Director Brittany Sempek was the one who originally thought to bring the Semisaurus to the church. She said the kids were thrilled going through the dinosaur museum, adding they couldn't get enough of the 12 ½ foot alligator.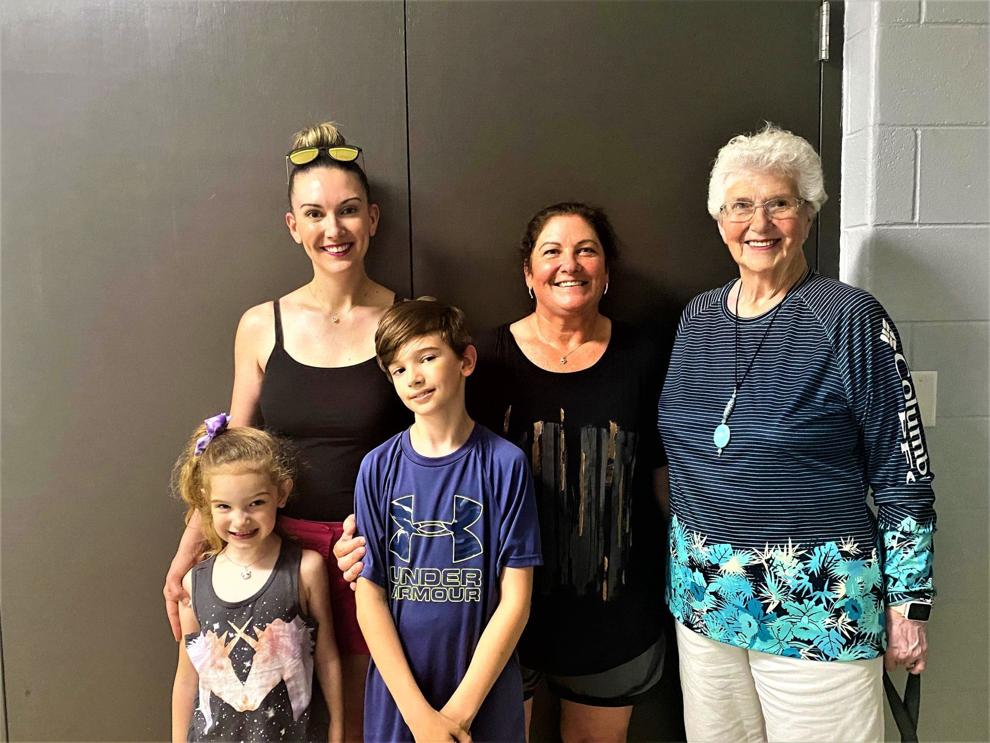 1C BLAST Summer Camp Assistant Director Megan Endorf, who attended a tour of the Semisaurus with a few of the campers, said she found it an educational experience not just for the kids but for herself.
"It was very intriguing because you got to learn a lot more things than you do going through a normal museum," Endorf said. "Normally, when you go through a museum you're just gazing and walking. But going through there, you go to see it a little bit closer because it's such a small space and you got more detail on each artifact."
Endorf said 1C staff did this as a way to beat the heat, as well as have visitors check out the building and to see if kids wanted to sign up for the church's summer camp. 
Meanwhile, Stephanie, Joey and Nora's mom, said the Semisaurus Mobile Dinosaur Museum was educational for the kids. The family said during their tour, they were surprised to find out that what looked like a dinosaur fossil actually came from a horse.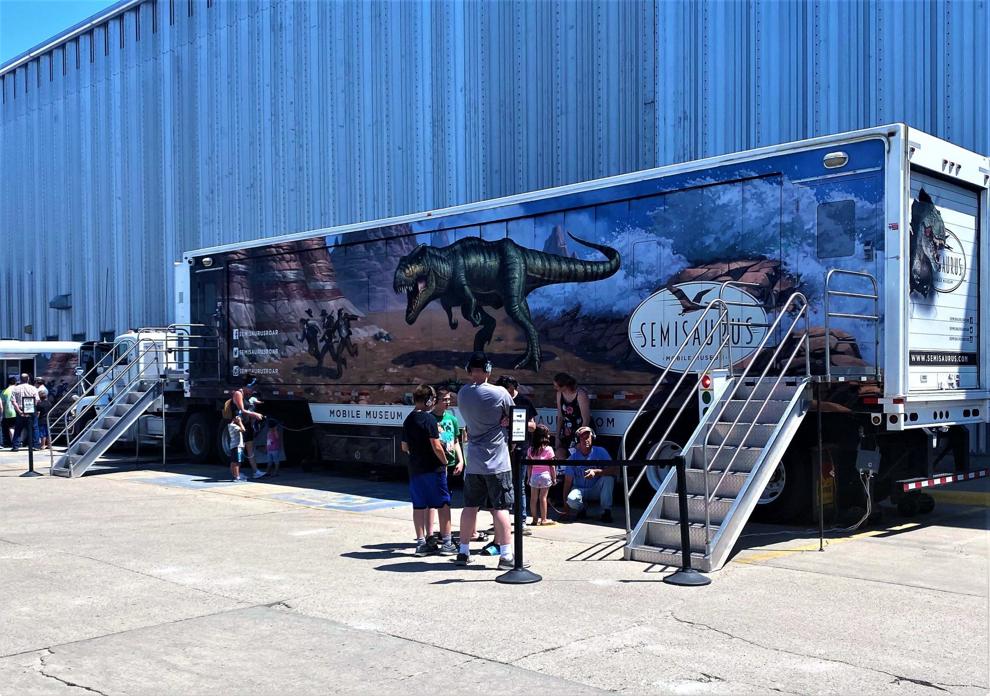 Joey added he learned more about fossils.
"It was like, 'What fossil came from what?'" Joey said.