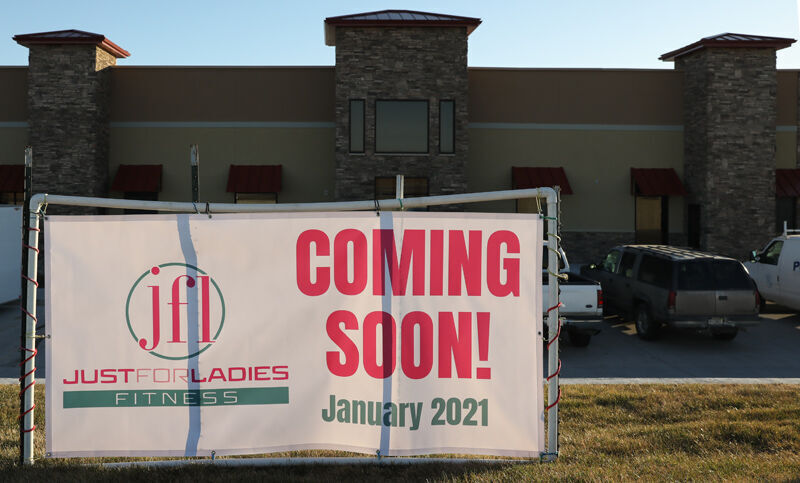 KEARNEY — For both Crossroads Mission Avenue and Just for Ladies, it's a win-win.
Just for Ladies, a women's fitness center, is leaving its current site at 1408 E. 39th St., just east of Crossroads Mission Avenue. On Jan. 4, it will open its new studio east of Fireplace Stone and Patio in the retail strip at 1540 W. 56th St.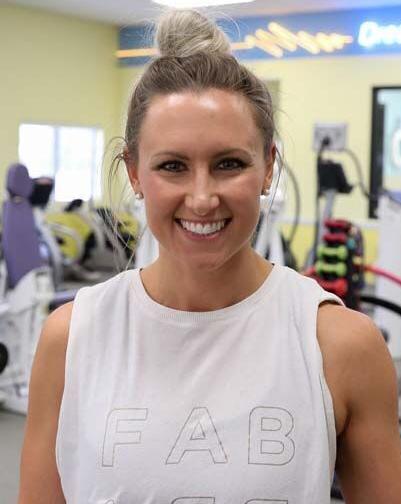 Crossroads, a faith-based homeless shelter and recovery program, will renovate the Just for Ladies building into transitional housing. Crossroads owns the building.
Amy Barth, Just for Ladies owner and manager, is excited about her new space, even though its 6,000 square feet is half the size of her current location. Right now, painting and drywall are being finished in the new space. Just for Ladies is the first tenant.
It will have cardio equipment, a large classroom for group exercise, a cycle room, a sauna and a kids club area to keep children busy while their mothers are working out. It also will offer massage therapy and physical therapy by appointment, along with a locker room and showers.
"If there's a downside, it's the loss of a pool. I would love to offer a water option, but right now, it doesn't make sense," Barth said.
Crossroads bought the 12,000-square-foot building several years ago, said Daniel Buller, executive director.
"We're not in the business of running gyms, but we bought the business and the building a couple of years ago with the intention of turning it into transitional housing. We knew the need was there. With the high cost of housing in Kearney, sometimes there's a shortage of transitional housing," he said.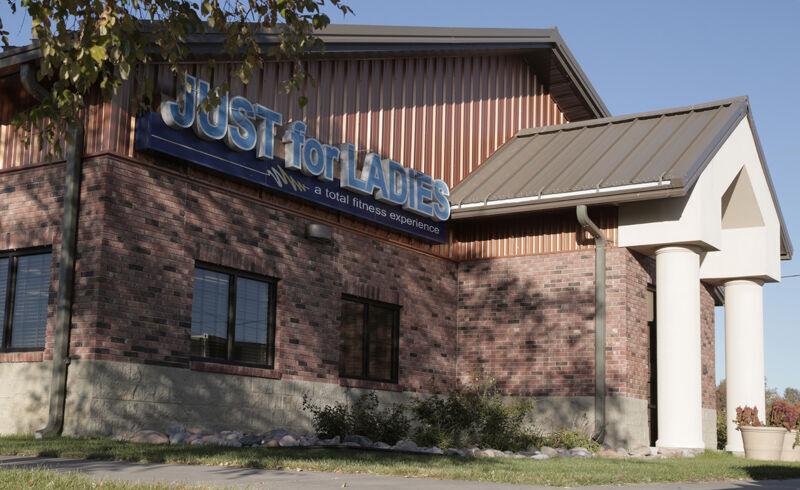 Earlier this year, when COVID-19 hit, Crossroads decided this was the right time to expand into the space being rented by Just for Ladies. Crossroads has been in the midst of a $2.5 capital campaign for that purpose.
Initially, Crossroads planned to convert the back half of the building into 17 transitional one-bedroom apartments and lease the front half to a business, but Crossroads decided it needs the entire building.
Along with transitional housing in the back, Crossroads will renovate the front half into a 10-bed congregate living transitional housing for men. Crossroads is a group provider with a state probation office program and provides 84 days of transitional living for residents in a four-phase personal resilience program. "We want to do a better job and offer a better facility for them," Buller said.
He is also pleased that the shelter will be able to offer transitional housing. It cannot do that currently.
"This way, people who are ready to leave our program can live there from six months to a year and still get our help with things like budgeting, addiction recovery and mental health. It's an important step before they move out and have their independence," he said.
Buller said COVID's impact put a dent in donations of cash and food, and forced the seven-member staff to work longer hours. On Thanksgiving, volunteers were unable to bring in turkey and prepare a dinner like they usually do.
"We fed Thanksgiving dinner in shifts. There's no longer that family feeling, and unfortunately, if someone's homeless, that's what they need," he said.
He said Crossroads has had to be especially cautious about newcomers bringing COVID-19 into the facility. New residents are quarantined for three days, "but if they get sick, they are quarantined, and we take care of their needs," Buller said.
The one bright spot has been the Mission Avenue Thrift Store, the spacious new store just west of the facility. "We're getting more donations than ever. It's pretty incredible. The store is a huge sustainability factor for us," he said.
Just for Ladies has been hurt by COVID-19, too. Its membership of 500 is down to about 400, Barth said.
"COVID has hit us hard, but I hope after a vaccination comes out, people will feel more comfortable with shared space," Barth said. She also hopes the city's new mask mandate will bring back some members. Some haven't been in for three or four months due to the pandemic.
Meanwhile, fundraising is progressing for the $150,000 cost of the new studio. As work nears completion, Barth is excited about the new location.
Barth, who is also a fitness instructor at Just For Ladies, is being creative during this unusual time. She is offering online classes that members can do at home anytime through Facebook. "If you don't want to get up at 5 in the morning, this is for you," she said. "We want to keep our downtime as minimal as possible."