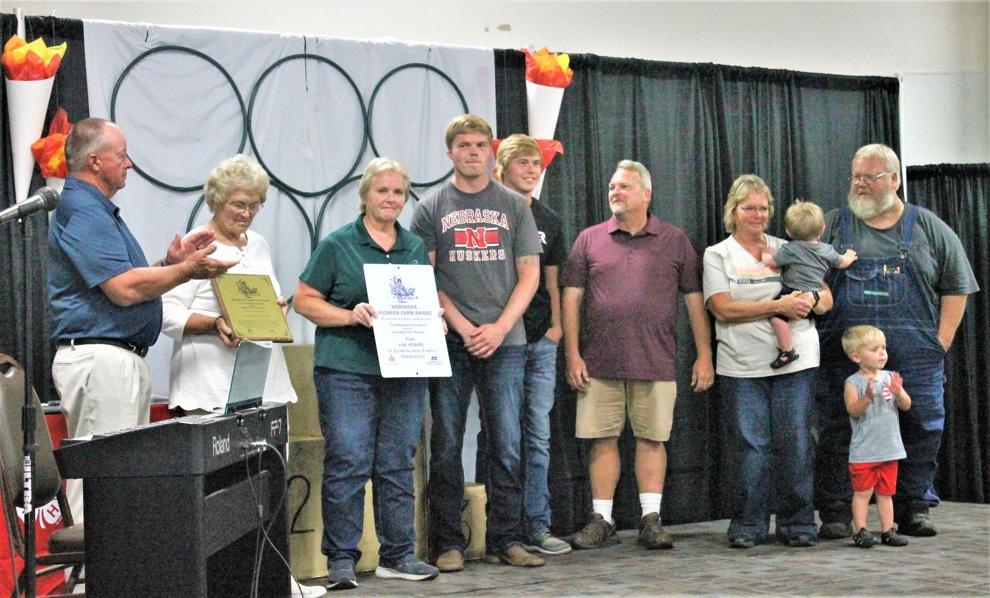 When Nancy Scheffler opened the mail last Saturday, she was surprised to find out recognition was coming to her late husband and his family's farm.
Nancy, who lives in Creston, received a letter congratulating her on being one of three winners of this year's Nebraska Pioneer Farm Award. She said she was "shocked" to see the letter because her son, Rob, was the one who looked into the Pioneer Award application process.
"I was a little caught off guard," Nancy said.
Nancy - along with Larry and Lanette Stec and Mark and Jeanne Brockhaus – received her Pioneer Award from the Platte County Ag Society Wednesday evening at the Platte County Fair inside exhibit hall at Ag Park in Columbus.
The award - which is presented by The Aksarben Foundation, the Nebraska Farm Bureau and Nebraska Association of Fair Managers - goes to farms that have been in existence for over a century.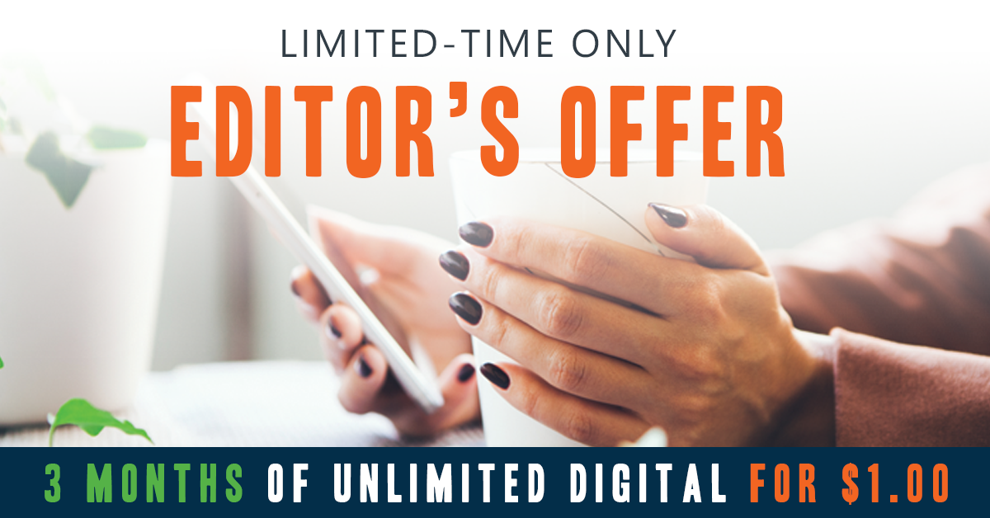 Nancy said the grandparents of her husband, John, first started the farm 110 years ago. It was later inherited by Nancy's mother-in-law, Amelia, before handing it over to John.
John, who passed away in 2009, gave over the operation to Nancy. Their other son, Jim, currently oversees the farm, growing corn and soybeans, she said.
Nancy said she didn't know until recently that the operation dates back more than a century.
"But when you get to looking at it and thinking about it, you realize (the farm is that old)," she said.
Nancy said it's a credit to John's family, adding she's had little to do with the operation.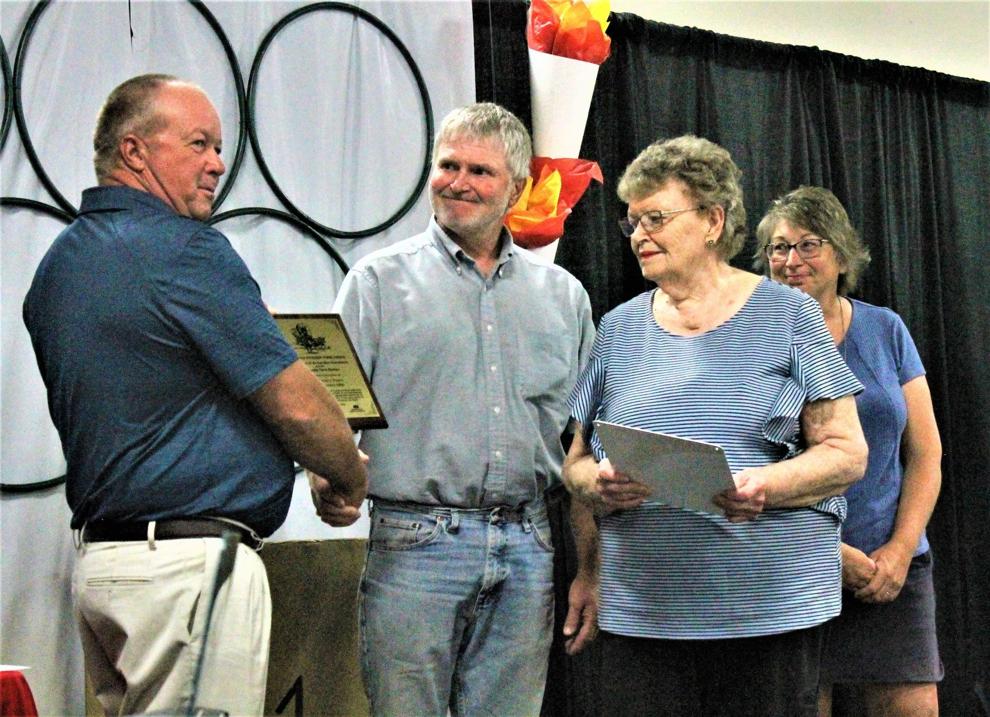 For Larry Stec, his family's farm started in 1904. Larry – who runs Erstwhile Farm LLC south of Monroe – said his grandparents bought the operation, eventually passing it down to Larry's father and now him.
Larry said he has been farming the land for about 35 years. For about the last 20 of them, he and his wife have been harvesting organic crops as a way to move away from chemicals, hormones and antibiotics. Their yields consist of soybeans, rye, popcorn and yellow corn. On top of that, he noted Lanette raises hogs.
Larry said he's thrilled that he and Lanette received the Pioneer Award.
"It's an honor to be recognized," he said.
Meanwhile, Mark and Jeanne's farm – which began in 1904 by Mark's great-grandfather - has been passed down to four generations.
Mark said the farmland is in Platte County but his home near the operation is actually in Madison.
He has now worked on that land for over 40 years. After graduating from Humphrey St. Francis High School in 1980, he started helping his dad, Paul, with the operation, which grows corn and soybeans. Paul has since passed away.
He said he was thankful that the Pioneer Award honored his family's hard work in keeping up the farm.
"It's a neat deal," Mark said.