Police in Texas and a SWAT team in New Mexico arrested three people sought in connection with the death of Stacy Talbot, the Lincoln man who was pushed out of a car and died of two gunshot wounds Oct. 18.
Early Friday, police in Leon County, Texas, caught James Richard Howard, 27, who Lancaster County prosecutors charged with being an accessory to the crime.
Overnight Saturday, Jesse James Wilson, 32, and Sherry L. Thomas, 34, were arrested in Clovis, New Mexico, Lincoln Police Officer Angela Sands said.
Investigators believe those three people were in the car with Talbot before he was dumped into the intersection of 14th and Judson streets.
Lincoln police investigators are headed to New Mexico, and more information about charges in the case will be available at a later date.
Meanwhile, court records outline Talbot's final hours.
He had texted a woman just five minutes before police were called, asking for help and saying the people he was with wouldn't let him out of the car.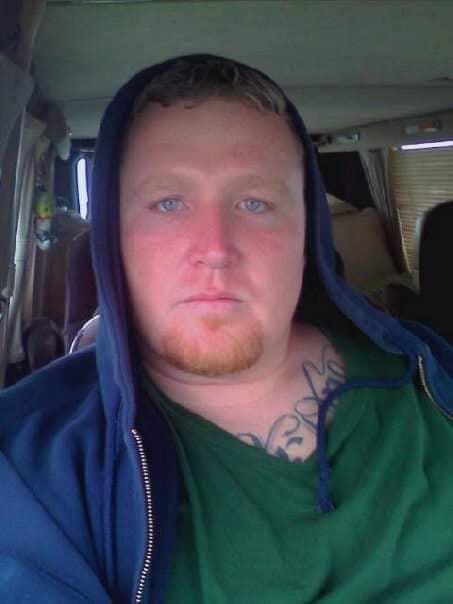 On Oct. 18, he died at a Lincoln hospital at 9:16 p.m.
In records filed in Lancaster County Court, Police Sgt. Benjamin Miller said at 8:27 p.m., officers and rescue workers headed to 14th and Judson on a report of a man jumping out of a moving vehicle and lying in the street.
Rescue workers discovered he'd been shot; and they soon learned Talbot had been pushed from the car.
An autopsy the next day determined he had been shot once in the head and once in the chest, Miller said.
He said a witness, driving in the area, told them he saw a car driving fast headed south on 14th Street when a man, Talbot, was pushed out of the rear door on the driver's side.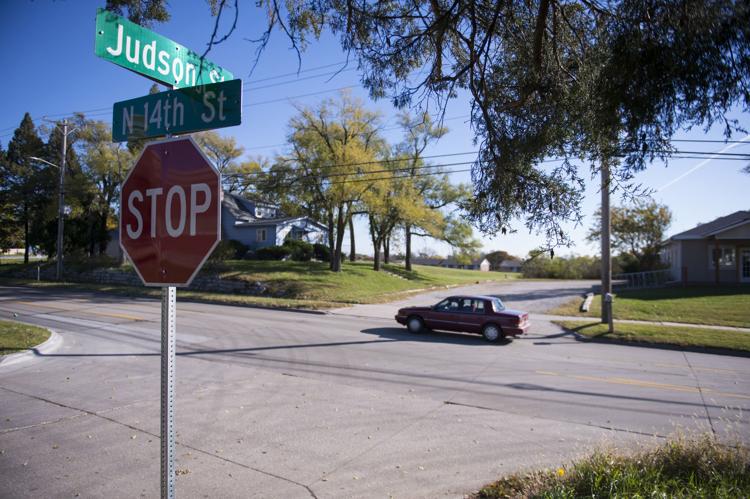 Talbot was just 1,000 feet away from a house on Manatt Street he'd listed as his residence when he posted bond three weeks earlier.
Miller said investigators with the Lincoln/Lancaster County Narcotics Task Force knew Talbot and had contacted him at the house on Manatt — which police described as a known drug house — just a few days earlier.
In court records, Miller described an investigation that used interviews, cellphone records, surveillance video and a jail phone call to track Talbot's whereabouts shortly before he was shot.
Police now believe he had been riding in the backseat of a stolen 2010 Hyundai Sonata. At 8 p.m., the car stopped at a convenience store at 17th and L streets.
Talbot wasn't seen on video surveillance there, but the video showed two other passengers, who went inside the store, and the driver.
Miller said at 8:09 p.m., while still at the gas station, Talbot got a 4-minute call from a jail inmate. Miller didn't describe the content of the call, but said it didn't appear to be related to his presence with others in the car.
At 8:11 p.m., about the same time Talbot's call from jail ended, the Hyundai pulled out of the convenience store lot.
At 8:22 p.m., Talbot sent his final text, which read: "I need help now these people wont [sic] stop to let me out," police said.
Miller said, after doing additional research, police learned one of the others in the car with Talbot — backseat passenger Howard — had bought a .38 caliber Taurus handgun at a Lincoln pawn shop the day before the shooting.
Police didn't say what caliber of bullets killed Talbot and haven't said who they believe fired the shots that killed him.
Howard is being held in jail in Centerville, Texas, 80 miles southeast of Waco.
The Lancaster County Attorney's Office has charged Wilson, the man believed to have been the driver, with the theft of the Hyundai.
Thomas, who police believe was riding in the front seat, was wanted on an unrelated warrant.