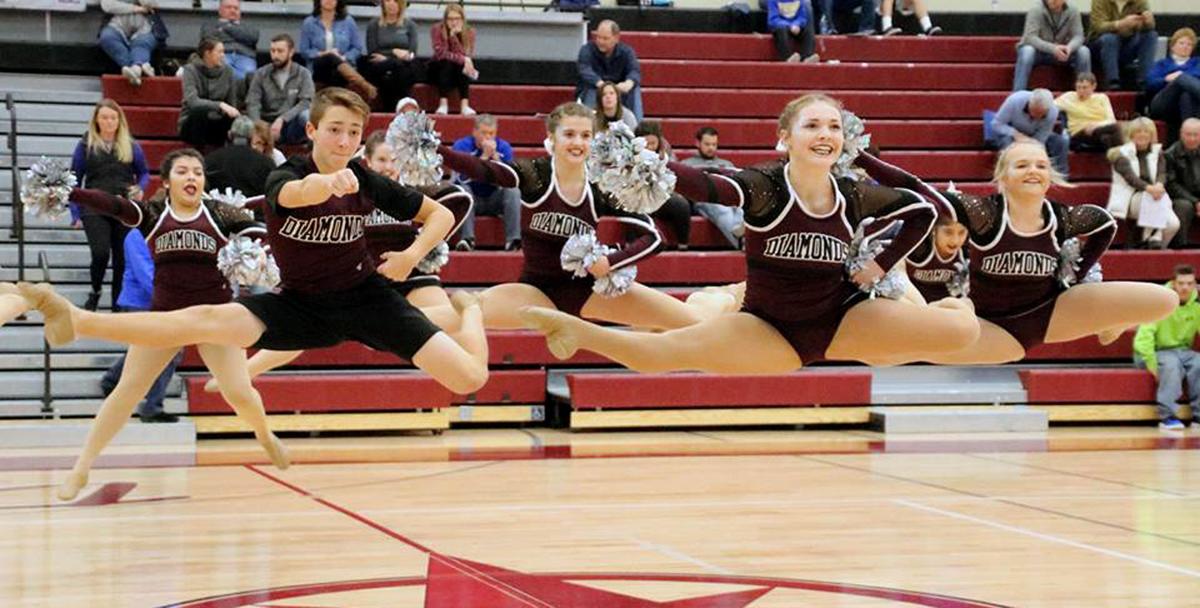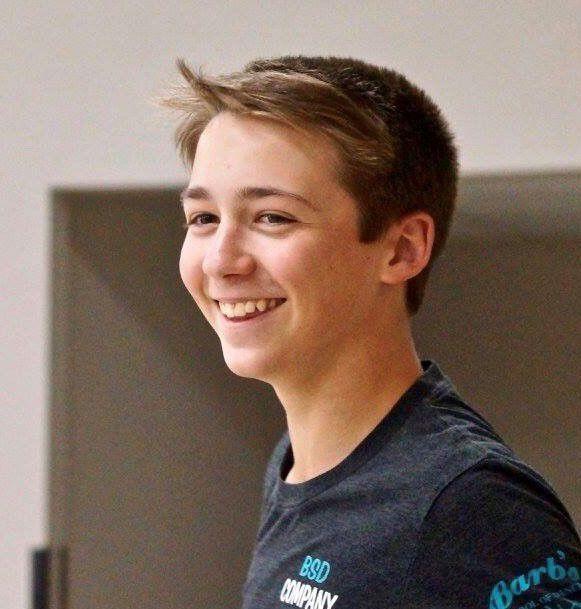 If there was any characteristic that stood out about Trevor Luckey, it was his smile.
He was always sporting a smile whenever he was walking the halls of Columbus High School, teaching dance lessons at Barb's School of Dance or when he danced himself.
"His smile. He was always smiling," Trevor's mother, Michaela, remembered.
Trevor, 15, passed away on Jan. 4, 2019, following a bout with cancer after being diagnosed on Feb. 22, 2018, with T-cell Acute lymphoblastic leukemia. He was 19 days away from his 16th birthday.
"He was just a great kid, overall," Michaela said. "He was kind to everybody."
Kindness plays a huge role in the Trevor Luckey Memorial Scholarship. It was created to not only celebrate Trevor's life but to recognize the kindness that he showed to others.
One of the criteria for the scholarship - outside of being a CHS senior and a letter of recommendation from a teacher – is for students to write a 500-word essay about what kindness means to them and how they show kindness to others.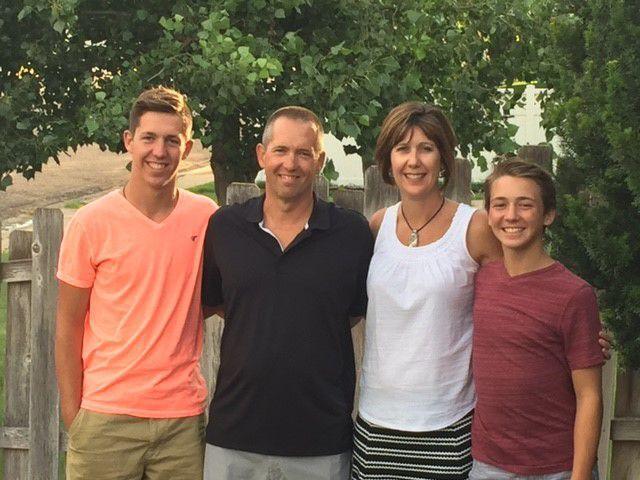 Trevor's father, Randee, along with Michaela, said it's the little things that bring back memories of their son. For example, this past year would have been Trevor's senior year and he would have graduated from Columbus High this Sunday.
"It's a big milestone," Randee said. "When you see other people doing homecoming, prom and graduation, it's tough."
But Trevor had many close friends so Michaela and Randee have made it a point to also support them.
Michaela said while it may be emotional for her and Randee, they enjoy it when someone brings up a memory of Trevor.
"That means a lot to us," she said. "… That keeps us going, hearing those things."
Trevor also had an older brother, Jon, who currently lives in Omaha. The brothers were close as they were about five years apart. Randee said Jon is feeling like they do these days, but he has a good support system around him.
"He's kind of gotten thrown out there all of a sudden not having a younger brother to be around," Randee said. "So it's been tough on him."
Although Trevor passed away his sophomore year, he left his mark at the school by becoming the first male CHS Diamond Dancer.
Michaela said whenever Trevor danced, he was front and center. Anyone watching the dancers told the Luckeys that when Trevor was performing, their eyes would gravitate toward him, Michaela said.
"Your attention was just drawn to him," she said.
No one in his family can dance like him, his parents said. They originally got him into the activity because he was performing cartwheels around the house, deciding he should either do gymnastics or dance to get some of that energy out.
The choice ended up following in the latter category as gymnastics was all filled up when they tried to sign Trevor up. Not long after, they had him attend Barb's School of Dance.
It worked out in the end because Trevor was able to show his "God-given talent," Michaela said.
"He could see something once or twice and get it in his head and knew how to make the moves work then," said Randee. "Some people work and work and work and try to get it done, but it just came right to him. It just came naturally to him."
Following his initial dance class, Trevor was hooked, his mother said.
"He took off from there," Michaela said. "He loved it."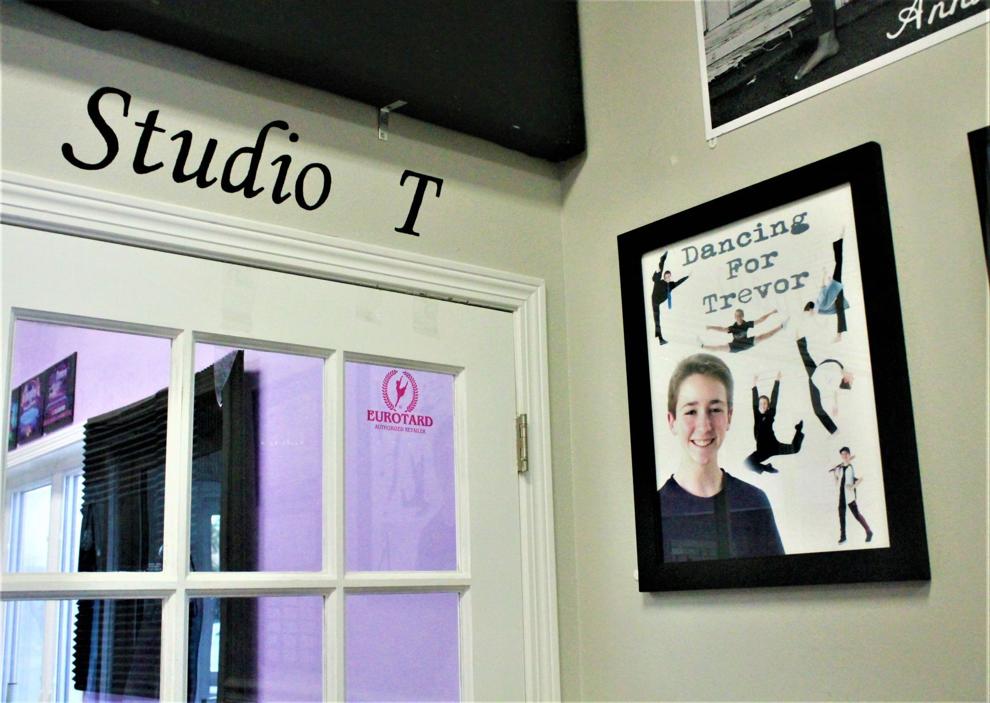 Trevor did just about every kind of dance: Tap, jazz, hip hop, lyrical, duet, acro – which combines dance and acrobatics - and ballet. Lyrical was one of his favorites to perform, Michaela said.
Michaela said while her son was "silly" off the dance floor, he was "intense" on it.
"It (dance) was important. He loved it. He absolutely loved it," she said. "… He was a really good dancer. He loved all the aspects of it."
Trevor was also a straight-A student who could make friends with anyone, his parents said.
"A lot of people gravitated toward him," Randee said.
Barb's School of Dance Co-Owner and instructor Desiree Johnson also used the word "kind" to describe Luckey. She added he was humble and willing to help anyone.
"He came into our studio loving dance," Johnson said. "We told him to explore it because it's not a very common thing for boys to do around here. He just fell deeper and deeper in love with it. His parents really fostered his talents. He was just like a light in a dark room."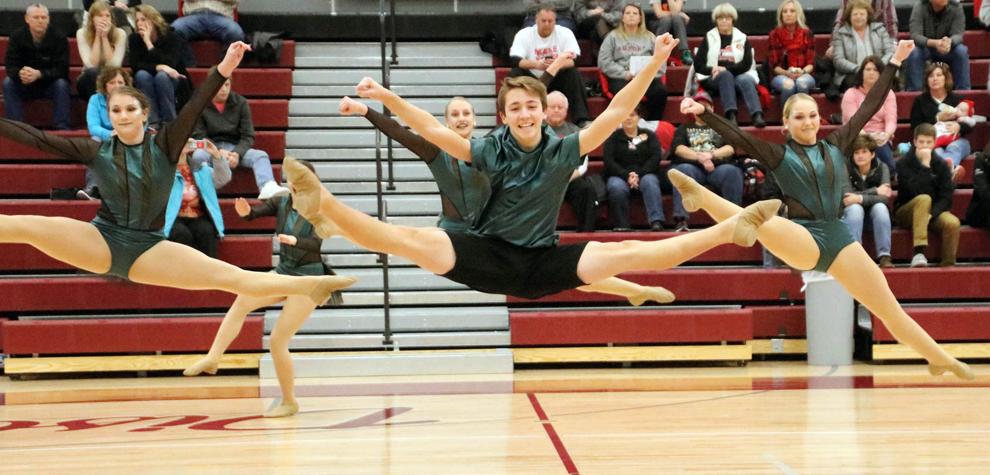 She added Trevor would have had a career in dance if he had wanted to pursue it.
Johnson and her mom, Barb, have remembered Trevor by naming one of their three dance rooms, Studio T, after him.
Trevor wasn't only involved in dance. He was a member of Revolution - a program in which students talk to kids about sexual assault - and Student Council.
He also played baseball for the Columbus Outlaws and tennis at CHS.
Like with dance, Trevor's competitive spirit showed up when he played sports, Randee said.
Trevor also taught dance to young children.
Randee remarked that Trevor had amazing patience when it came to working with kids. He added that's a valuable skill to have when teaching the younger ones.
"He could sense if somebody was having a bad day or needed a kind word," Michaela said. "(The other) teachers would tell us he would go over to the (kids) and say, 'Good job,' or 'Keep trying!'"
He was also showed kindness when he was diagnosed with cancer.
As part of the Make-A-Wish Foundation, Trevor was hoping to be a part of the TV show "World of Dance." His goal was to meet renowned dancer Derek Hough, who was a judge on that show and is also known for his work on "Dancing With The Stars."
Trevor never met Hough, however, as he was too sick to fly to Los Angeles. But, Hough sent Trevor a message, saying he hoped the younger dancer would get better soon.
Although Trevor wasn't able to meet Hough, Randee and Michaela did. In 2019, Hough was in Omaha and the Luckeys talked with him at a meet-and-greet, where they gave him "Team Trevor" T-shirts.
"That was really special for us," Michaela said.