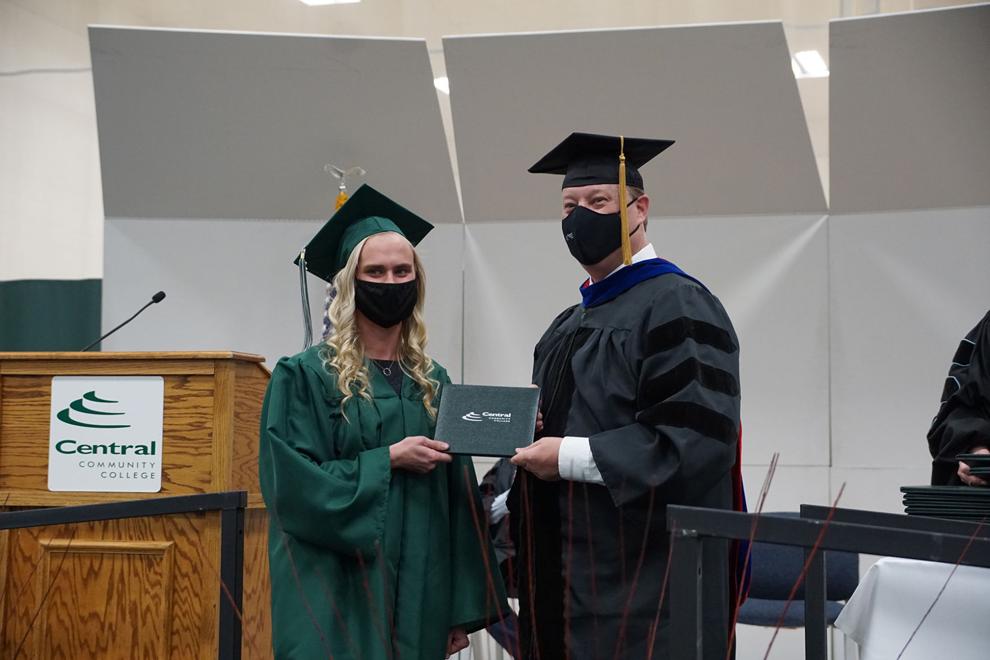 Kathy Fuchser knew in her heart that Central Community College-Columbus' 2021 commencement ceremony was a huge success when she began to drive off campus last Friday night and looked out her car window.
"There were graduates, families and faculty all over the green – laughing, waving, taking pictures, beautiful smiles," Fuchser recalled. "I was just so happy for them; it was wonderful. It just felt like light at the end of the tunnel."
CCC-Columbus' 51st annual commencement ceremony saw 110 graduates participate. The 2021 class had 222 graduates overall. In total, CCC-Columbus handed out 298 diplomas and degrees. The ceremony had arguably extra meaning considering the last school year occurred amid a global pandemic and saw the Raiders at one point in quarantine doing remote learning online and then returning to class wearing face masks and following various COVID-19 protocols. 
"It's really exciting. I'm really proud of the accomplishments of everybody," said graduate Allanah Beller of Lindsay, who earned a degree in early childhood education and plans to attend Wayne State College in hopes of eventually becoming a preschool teacher. "I'm glad I made it this far."
Having people on campus for commencement was a welcomed occasion, especially after the pandemic forced CCC to scrap the physical ceremony last year in favor of sending a care package to each graduate.
"We were thrilled that our graduates were able to walk and participate in a traditional commencement," Fuchser said.
Despite the celebration, safety protocols were still factored in. Each graduate was given six tickets to share with family members to attend. Students and all guests were required to wear face masks indoors, hand sanitizer was on hand and seats were spaced out between people. There was also no reception afterward, but rather everyone marched outside to take photos and enjoy the moment.
"It was different, but different in a good way," Fuchser said. "It was beautiful weather … It was great to have people back on campus."
Chuck Sepers, East-Central District Health Department's chief public health officer, served as a guest of honor and gave the commencement address. He has been highly involved in tracking the COVID-19 situation locally and keeping people informed, and he noted the commencement ceremony was perfectly orchestrated.
"I think the graduation ceremony went very well. CCC-Columbus went above and beyond to ensure a safe, healthy event for graduates. Attendees and graduates were required to wear masks, were asked to stay home if they were sick, and made modifications to the ceremony itself to ensure social distance between members of the stage party, attendees, etc. Attendees were also required to exit the building immediately upon closing and encouraged them to meet with their graduates outside," said Sepers, who was awarded CCC-Columbus' Outstanding Alumni Award this year. "Altogether, these are all of the precautions that make events like this as safe as they can be. I know that the faculty, staff, graduates and attendees appreciated having a sense of normalcy to celebrate their success."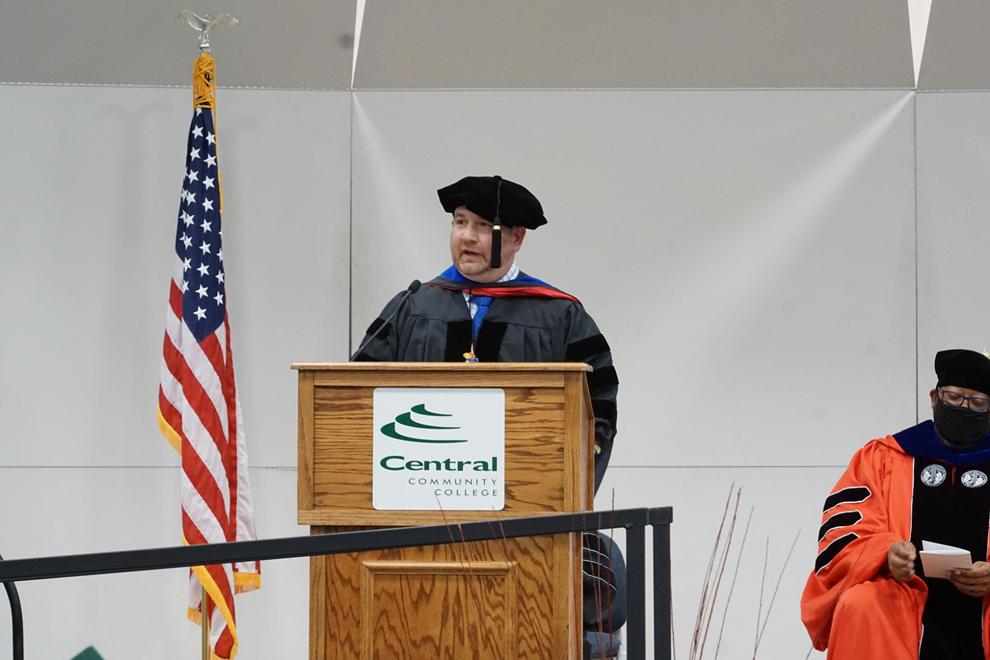 Sepers' address rang home for the graduates, reminding them that it is OK to not be completely sure about where life will take you upon graduation.
"My main hope is that graduates understand that it is OK to not have everything completely figured out when it comes to choosing the next step in their career and that life can be very forgiving as they plan for the next leg of the journey," Sepers said. "When I was teaching, students would share how anxious they were because they did not have their entire careers mapped out upon graduation. It is my hope that they understand that not many people do, but some paths to some careers are more deliberate than others."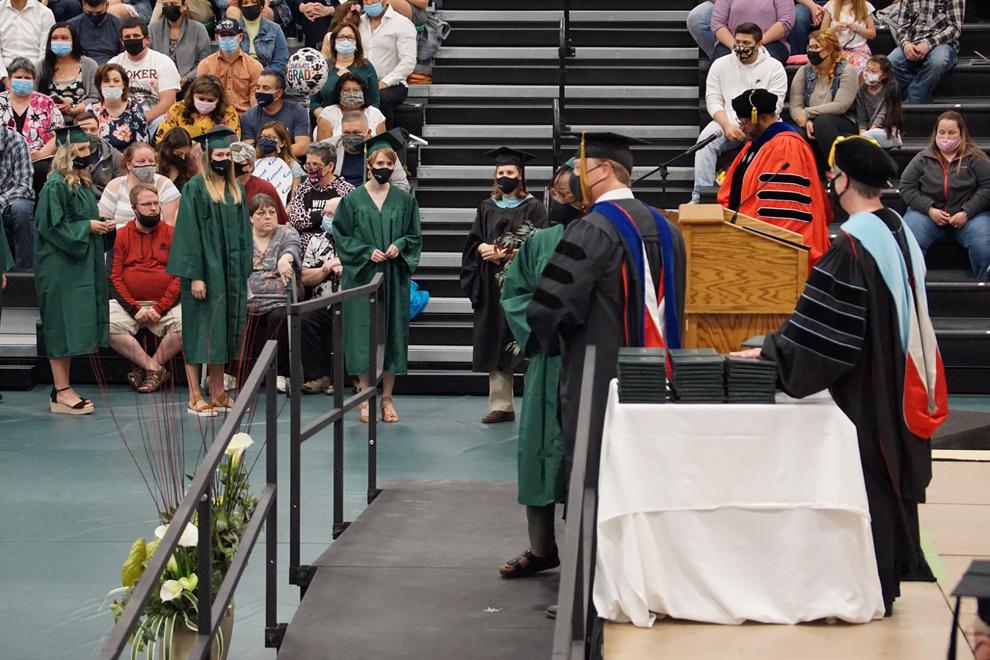 Every graduate received a gift bag full of "CCC swag" and other things, Fuchser noted. Driving away from campus and seeing so many smiles and pictures being taken is something she'll likely always remember.
"I'm always emotional at graduation because I'm proud. This is the doorstep into the next step," Fuchser said. "I always say it's the best day of the academic year."
CCC Senior Director of College Communications Scott Miller contributed comments from Beller to this story.
Matt Lindberg is the managing editor of The Columbus Telegram. Reach him via email at matt.lindberg@lee.net.