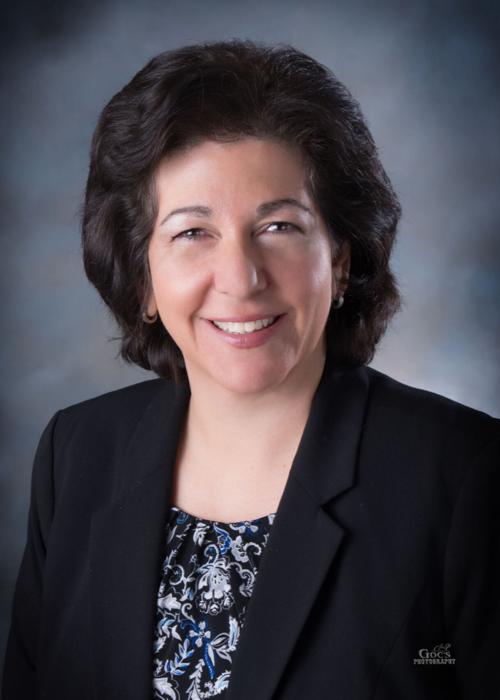 Editor's note: In honor of October being National Breast Cancer Awareness Month, this week The Columbus Telegram is publishing profiles of area residents who are breast cancer survivors as part of our third-annual "Think Pink" series in collaboration with Columbus Cancer Care, which worked with us to find profile candidates. Read previously published stories on our website. 
In 2020, there will be over 276,000 new invasive breast cancer diagnosed and an additional 49,000 noninvasive breast cancer. One in eight women will have breast cancer in her lifetime, and one and 39 women will die from breast cancer. But the prognosis is improving, and there are reasons to be hopeful.
We know more about the causes of breast cancer than ever. The BRCA genes are well known, but there is an explosion of genetics research to identify the many other genes involved. Of course, we cannot change our genes, but we can change environmental causes of breast cancer: Lifestyle choices have been identified that alter one's risk. Smoking causes breast cancer. Drinking two glasses of alcohol daily doubles your risk. A high fat/low fiber diet is linked to several cancers including breast. Plastics, pesticides, and processed foods are linked to breast cancer. But, exercise is known to be preventative. So is maintaining a healthy weight. Moderate exercise for 30 minutes five times weekly can decrease breast cancer risk by 18%.
Screening for breast cancer is improving, with technology such as 3D mammography, computer-assisted diagnostics, and breast MRI, all of which are available at Columbus Community Hospital. Screening recommendations vary with different organizations. My recommendation, based on medical evidence, is that every woman should have a yearly screening mammography from age 40 and continue for as long as she is healthy. There is no set age at which a woman should stop screening, but the recommendation should be based on the woman's overall health. Know how to do a self-breast examination and try to do it monthly to be familiar with the normal texture of the breast. For women that are diagnosed because of a lump, over 80% find the lumps themselves. I also recommend that every woman over 40 should have a health provider perform a clinical breast exam once a year.
Treatment for breast cancer is improving. There are genetic tests on tumor cells to better identify which women with breast cancer need aggressive treatment such as chemotherapy. There are also genetic markers that can indicate which therapies will be more specific to a particular cancer. Immunotherapy is developing rapidly. Targeted therapy, also known as personalized medicine, can be more specific, less toxic, and more effective.
In the field of Radiation Oncology, the advances of artificial intelligence and robotic technology have progressed rapidly, leading to cancer treatment technology advances–particularly in the ability to target tumor areas and spare normal tissues such as heart and lung. One of the most important is the advent of IMRT and TomoTherapy as well as daily image guidance to help protect normal tissues. Another technology important for breast cancer patients is known as 4-dimensional planning which allows accurate targeting of the breast cancer during a normal breathing cycle. It allows adjustment for "hitting a moving target" to increase accuracy and precision. Treatment times may also be shortened for some breast cancer patients, allowing a full course in three to four weeks rather than six to seven weeks. All of these technologies are available at Columbus Cancer Care.
Support services are available for people with breast cancer through the Columbus Cancer Care Foundation. Support Group occurs monthly. Free wigs, hats, educational material, and assistance with mastectomy supplies are available. Newly diagnosed patients can find a "cancer buddy" who has gone through similar experience to be a source of encouragement. Mastectomy patients can apply for a loan of the lift chair to help with mobility. Transportation help with gas cards and free rides to medical appointments is also available.
There are many reasons to be hopeful: Research on risk factors, personalized treatments, more effective and less toxic treatments are on the horizon. New treatments and medical and radiation oncology are available. We can choose healthy lifestyles to minimize risk of getting cancer. Advances in screening and early detection are available. Please encourage the women in your lives to get screened for breast cancer, because early detection truly stays lives.
Joan Keit MD, Medical Director of Columbus Cancer Care.
Get local news delivered to your inbox!
Subscribe to our Daily Headlines newsletter.