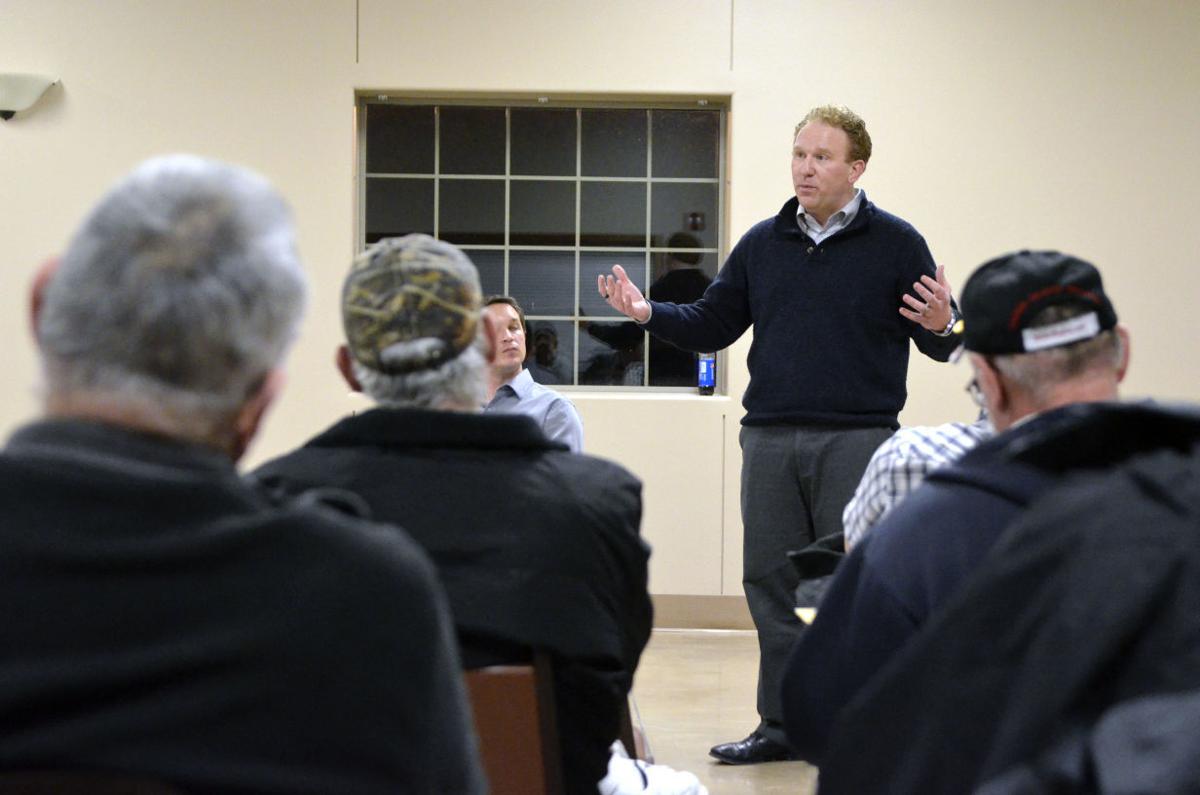 Bluestem Energy Solutions, an Omaha-based company that is known for operating low carbon electric generation projects and enables consumers and businesses to have renewable energy, will soon be opening up its first office in Columbus.
"The new office was chosen due to Columbus' proximity to our operating assets, a strong workforce and our relationship with Loup Public Power. Loup Public Power District has a great team focused on growing their community and serving their customers with the highest of standards," said Adam Herink, vice president of Bluestem Energy Solutions. "Their vision of the industry and leadership in the state of Nebraska put them on the forefront of public power in Nebraska. They are now experiencing some of the long-term benefits of their leadership and decisions. We couldn't be happier to becoming Loup customers in their service territory."
Bluestem and Loup Public Power will be partners in being able to be a provider of renewable energy for Columbus and the surrounding area. Bluestem has been involved in various projects in the local area, including being a developer on the nearby Creston Ridge Wind Farm a few years ago.
"Bluestem is focused on all low carbon energy generation technologies in the market, along with battery storage. The economics are competitive today and every area of the country will experience growth in renewable technologies like solar and wind coupled with battery storage. The advent of battery storage on our industry is driving more decisions faster because it minimizes the variability of renewable energy," Herink said.
"There are new options for all electric users in today's market. Loup Public Power is a great example of a utility taking a proactive approach, choosing to remain the energy expert in their service territory and serve the customers. Things are changing fast, retail electric customers are interested in new products and more interested in how and where the power is generated ..."
As of now, the new offices are going to be generating three full-time jobs but the company expects to hire more people in the distant future.
"It's a great opportunity for Nebraska and important for our economy to focus on. Our operational center will start with three employees and we expect more in the future," Herink said.
Mitch Hyde, director of operations at Bluestem, made a statement about the necessity of employees at the business.
"As our operating fleet expands, Bluestem is experiencing a need for more employees and locations, allowing us to effectively serve our customer utilities," Hyde said.
There is not a specific location where Bluestem will open in Columbus as of now, but officials do have two locations in mind, with one that will be announced "in the very near future."
The local Bluestem location will be home of spare parts inventory, as well as be a workshop for their employees regarding projects that are being worked on in Nebraska.
Neal Suess, president/CEO of Loup Power District, said that he is quite excited about Bluestem expanding to Columbus next year.
"It's a great thing that Bluestem is coming here. Obviously, they have a lot of partnerships with a lot of different companies around the state…We've had a relationship with them for the last four-five years. I think it is great that they are coming here and we're excited that they chose to be in Columbus…," Suess said.
Bluestem currently runs and maintains a wind farm of 7 wind turbines in Creston. Loup has a partnership with Bluestem so that Loup can purchase that power from them, which is then used for power for the Columbus area.
"It's a great opportunity for Nebraska and important for our economy to focus on," Henrik said.