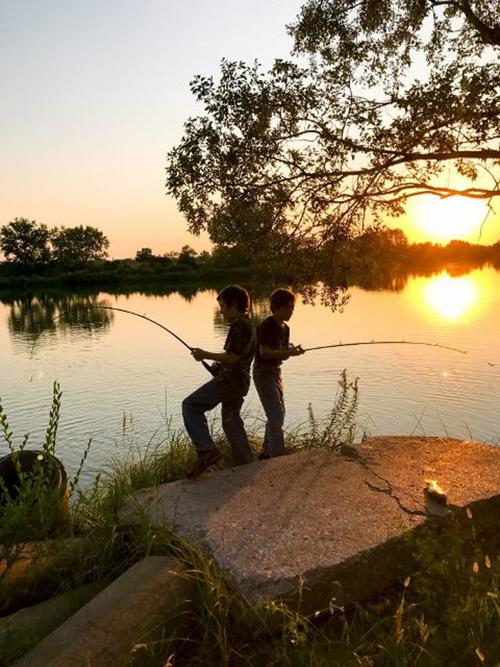 Harrison Ford's recent popular movie "Call of the Wild" brought out some good memories of my call to the wild in western Montana in the late 1970's. I remember going to the University of Montana my first quarter and smelling pine and spruce trees, looking at snow covered peaks fringed with forests as far as the eye could see and thinking, how is this Nebraska boy going to concentrate on school here?
The short answer was, at first, I didn't. I hunted, fished, camped, backpacked, skied and white water rafted right into academic probation (I did get A's in football, girls, and fraternity life however!). I worked for the Montana Fish and Game and lived in a tent on the British Columbia border for two summers and finally realized why finding balance in my study of the environment and life responsibility went hand in hand. Those experiences reminded me of the exact reason why I went into the fish and wildlife field, but lackluster academic performance limited my success. I didn't focus on the prize or end game of the college challenge- pursuit of a degree. I needed to understand why I needed wilderness.
Jack London's novel written in 1903 describes the epic journey of dog and man traveling back to primordial roots of what both species stand for and were lost for both of them in a civilized society. In the journey of life we often become side-tracked, and it seems those side tracks are what make us who we are and allow us to find ourselves.
In a very civilized society today (or is it?) we seem to have become so disconnected from the natural world, we find solace on our phones or computer screen and that can't be good. It seems the more people care about social media there is less self-reflection and the signs of that are obvious.
Aldo Leopold is known by some as the father of wildlife conservation in this country. He was one of the early leaders of the American wilderness movement. Leopold stated that "Conservation is a state of harmony between men and land. By land is meant all of the things on, over, or in the earth.... The land is one organism. Its parts, like our own parts, compete with each other and co-operate with each other. The competitions are as much a part of the inner workings as the co-operations. You can regulate them--cautiously--but not abolish them". The wild some of us yearn for.
As Buck, continued on his journey with the old man John Thorton deeper into the wilderness, it was obvious the strain of the primitive, which the Northland had aroused in him, remained alive and active. Faithfulness and devotion, things born of fire and long lasting grit in his DNA; were his; yet he retained his wildness and wiliness all those years. He was a thing of the wild, come in from the wild to sit by John Thornton's fire, rather than a dog of the soft Southland stamped with the marks of generations of civilization, we have all succumbed to.
As the pace of life gets more hectic our ability to slow down becomes even more important- probably not a problem these days. Upon leaving Montana and then graduating from UNL, I realized going to the Montana wilderness, heeding the call, if you will, allowed me to search for answers that have taken me to where I am today. …feeling very blessed and damn glad I stuck with it! I believe there is a call in all of us…
Michael P. Gutzmer, PhD is principal and owner of New Century Environmental LLC and provides environmental consulting services in the Great Plains. NCE works with water, wetlands, habitat development threatened and endangered species and pollution problems. Please email me at mgutzmer@newcenturyenvironmental.com
Get local news delivered to your inbox!
Subscribe to our Daily Headlines newsletter.