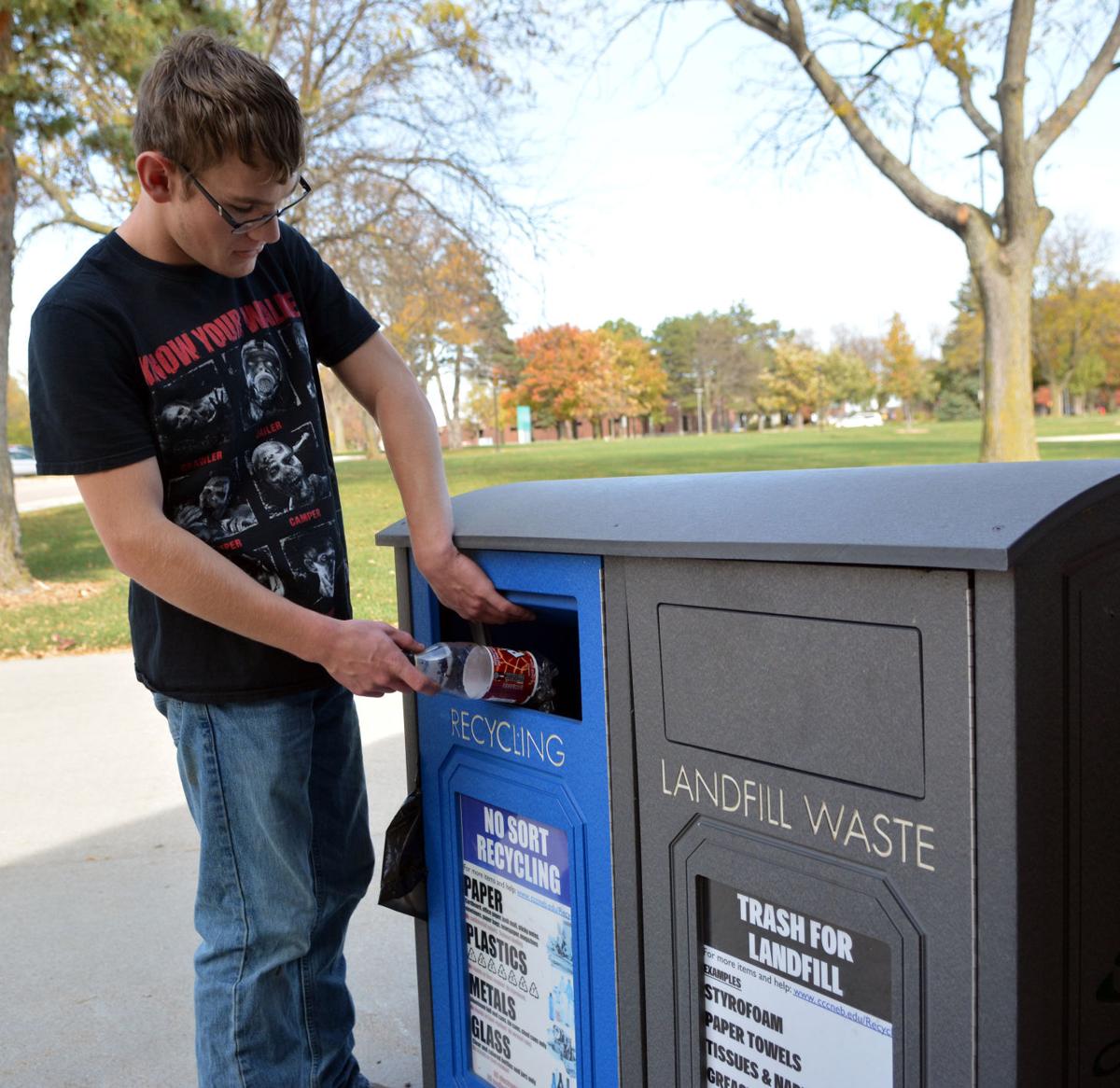 Going green has been the theme for Central Community College.
Visitors at the Columbus campus can see some of the efforts undertaken in recent years to reduce the carbon footprint there, such as hybrid cars, electric maintenance vehicles, a bike-sharing station, water bottle station, landscaping with native plants and recycling bins.
"We are involving faculty and staff at all campuses and all the centers to have some sort of environmental sustainability initiative in everyday operations and classes," said Ben Newton.
Newton came aboard this year as the college's environmental sustainability director. His office was created in 2012 to specifically manage environmentally friendly initiatives involving employees, students and other stakeholders throughout the college's 25-county service area.
CCC was recently recognized for those efforts with a 2016 Green Team of the Year Award from WasteCap Nebraska.
Across other Central campuses, there are composting sites, bee colonies and solar panels, and the campus in Hastings is adding a 1.7-megawatt wind turbine.
Newton those projects are worth the financial investment because they will pay for themselves over time.
"The payback is pretty quick, especially the wind turbine. It will provide the majority of the power for the Hastings campus," he said.
The $3.5 million to $4 million wind turbine project is currently underway and expected to be operational by 2017. Bluestem Energy Solutions of Omaha, which will operate the turbine, has a 25-year agreement with Hastings Utilities to purchase the power.
Newton said the money for environmental sustainability projects comes from different sources.
"There are funds available through grants and tax credits. We use those options and then other sources," he said.
A wellness grant from Blue Cross Blue Shield of Nebraska and college funding were used to start a bike-sharing program for students and employees at the Columbus campus in April.
The impact of the initiatives is continuously monitored as college officials track usage of the programs, Newton said.
Next month, there will be a walk-through at the Columbus campus to see how the recycling program is going there. In 2013, the board of governors approved a $277,000 purchase that added 218 recycling receptacles at the campuses in Columbus, Grand Island and Hastings.
The college has a goal of achieving zero-waste status and is striving for an outcome of "near zero" by 2019. Over the past four years, CCC has diverted more than 35 tons of waste annually through the recycling program.
Central also implemented monthly sustainability presentations and conversations over the past few years that allow students to discuss sustainability issues.
Newton said hopes are to have the same initiatives at all three campuses as the college looks for ways to improve sustainability.
"Our team will continue to advance Central Community College as an innovative leader in renewable energy, sustainable landscapes, energy efficiency, waste reduction, sustainability education and transportation," he said.
Get local news delivered to your inbox!
Subscribe to our Daily Headlines newsletter.