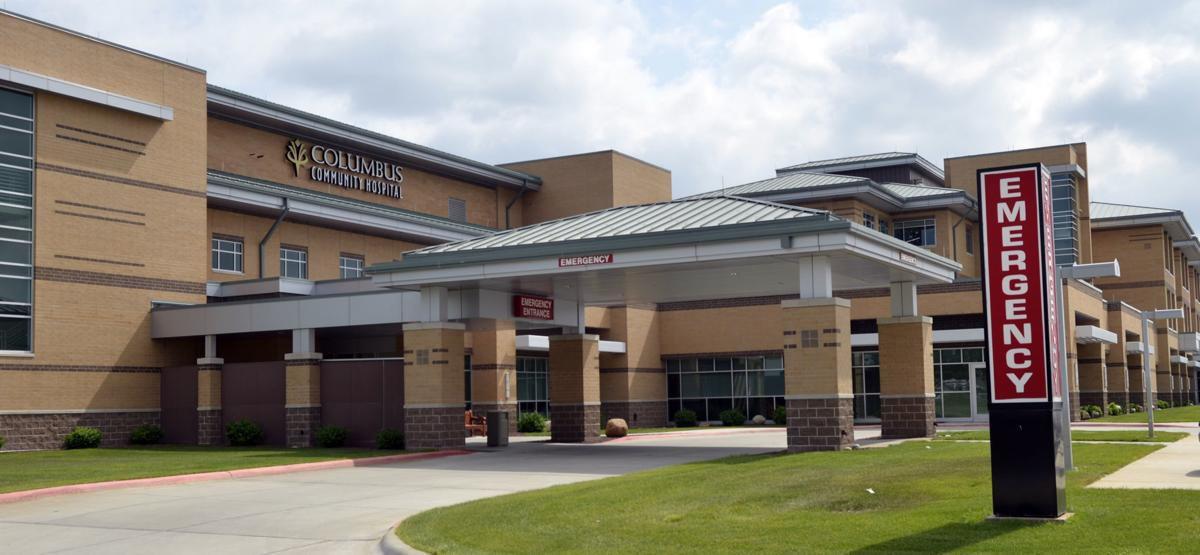 With new Directed Health Measures in place, Columbus Community Hospital is continuing with elective surgeries and attempting to catch up on a backlog of those needing a non-emergency operation. 
"We don't have restrictions on the number of cases that we can do; however, we still want to make sure that we're providing a safe environment for our patients, our staff and our physicians," Sue Hrnicek, Surgical Services Director at Columbus Community Hospital, said. "We have to make sure we have enough PPE to be able to do cases daily. We've got to make sure that the patients that need to be tested for COVID are tested and that we have their results before their procedure."
Patients who are considered high risk, such as those whose airways are being operated on, are tested for COVID-19 before the surgery takes place.
"Once we started looking at the numbers and the COVID-19 positive numbers and the effect and all that, we've been placed to finally return to elective procedures. That started June 1 at 33% and then another 66% (of) available rooms the week of June 8 and we started full capacity June 15," Hrnicek said. "We actually extended our hours; our three rooms we schedule until 6 p.m., which is not our typical schedule. We're doing that for four weeks to get patients and physicians to get procedures scheduled and done to catch up."
Elective surgeries have been suspended for three months at Columbus Community Hospital. An elective surgery, Hrnicek said, is one that a patient may need to be done but is not considered life-threatening.
"For instance, a total joint," she said. "People have hip, knee, shoulder pain that may affect their lifestyle and how active they are but, however, it is not considered an emergency for them so it's something that can wait. An elective surgery is something that is not immediately urgent."
An example of an urgent surgery is an appendectomy or cancer-related operation.
"Columbus Community Hospital is doing everything within its power to keep everyone safe and that is our goal: we want to provide the safest quality care we can provide for our community and the surrounding areas," Hrnicek said. "The staff and the physicians are very happy to be back and working in the type of work that they love."
A press release from the hospital states that, as of June 16, five patients were utilizing its negative pressure rooms and CCH has recently opened its third operating room this week to allow for more elective surgeries. CCH also reports that 2,288 specimens have been collected to test for COVID-19: of those, 1,608 have been negative and 667 have been positive. The hospital provides testing through the Nebraska Public Health Lab, Abbott, LabCorp and Regional Pathology Services.
CCH staff are assisting with COVID-19 screening and temperature checks at area manufacturing plants, as well as the Platte County Courthouse. These screenings will also be provided for those attending exhibitions at the Platte and Colfax county fairs.
Additionally, CCH will begin as a Test Nebraska site on June 29. This will replace the hospital's drive-through screening and assessment service. Testing is completed by a nasopharyngeal test, which is commonly seen as a nasal swab.
Test Nebraska is a state initiative that aims to increase the availability of COVID-19 testing.
Good Neighbor Community Health Center has signed a contract with Test Nebraska as well.
Patrick Peer, CEO of Good Neighbor, said they were contacted early last week by Test Nebraska. He estimates that the Test Nebraska site will be ready by July 1.
Good Neighbor Community Health Center announced last week that it would start serving in this capacity this week; however, Peer said that they are still working on getting the proper training, equipment and other needed details.
Peer said that Good Neighbor's scheduled testing will be coordinated with CCH, with Good Neighbor's taking place in the afternoon and the hospital's in the mornings.
"We're coordinating different testing times from each other so there are more opportunities for testing for the community," Peer noted.
According to Peer, there are 11,000 patients in Good Neighbor's database, and they will be reaching out to those patients, as well as Centro Hispano and other community members.
The free tests are available to anyone, and do not require a doctor's orders. Results should be available within 72 hours of the test.
Other new DHMs, which the state of Nebraska has implemented as its Phase 3 plans, are:
*Restaurants and bars can open their dining rooms to 100% capacity, with a maximum of eight people per table
*Indoor gathering venues will be allowed to serve up to 50% of rated occupancy
*Outdoor gathering venues will be allowed to serve up to 75% of rated occupancy
*Gyms, fitness centers and health clubs will be able to serve up to 75% of rated occupancy
*Barbershops, salons, massage therapy services and body art facilities will be able to open up to 75% of rated occupancy while both workers and patrons wear masks
*Group gatherings will be limited to no more than eight people
*Maintaining six feet of separation between groups will become guidance, rather than a mandate
*Fan attendance at youth and school games is no longer limited to household members only
Concerned about COVID-19?
Sign up now to get the most recent coronavirus headlines and other important local and national news sent to your email inbox daily.