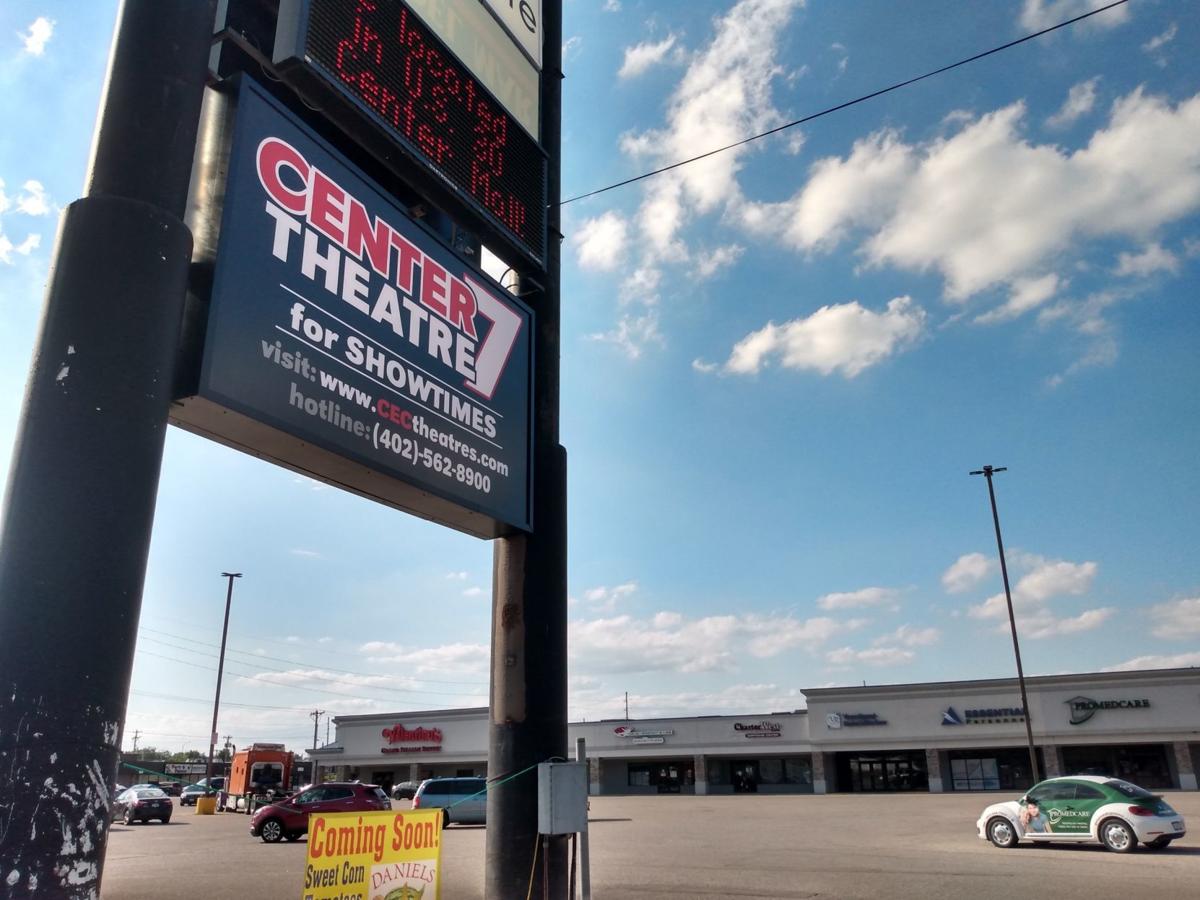 Center 7 Theatre is scheduled to reopen July 10, but CEC Theatres Vice President Tony Tillemans said the company is in the process of reconsidering after Warner Bros. delayed the release of "Tenet" Thursday amid COVID-19 spikes across the country.
They want to make sure there will be new movies to show in the theaters, but studios are pushing back their release dates to when theaters will be able to reopen, he said. Although he said theaters in Nebraska and 41 other states can open, CEC is watching to see what happens with release dates for movies like Disney's "Mulan."
"As of yesterday morning, we were going to open all of our theaters on July 10. (There have) been some changes in the release schedule here in the last 24 hours, so we're reconsidering that," he said Friday. "No one was aware that 'Tenet' was not going to hold on July 31. Originally, 'Tenet' was actually going to be July 17. About two weeks ago they moved it to July 31. People believed that was going to be a firm date. They started putting things in place. That date is now moved,"
Tillemans said now they are waiting and waiting but preparing to open.
"We would be opening at 50% occupancy. Right now we need to determine what it is we would be playing," Tillemans said. "We don't really want to, you know, you bring people back to work and you don't have business for them. But we're getting close."
He is unsure what will happen, and said the plans could remain the same or switch to any number of options, including weekend openings.
"The Disney movie 'Mulan' has not changed. We're concerned they will," he said. "These movies cost hundreds of millions of dollars to make. They want to release them when they think it will maximize revenue to do so."
"Mulan" was originally scheduled to be released in March, about the time the country started shutting down.
"We've come to expect through this whole process is don't plan too far ahead. A lot of this stuff is out of your control and you have to kind of be prepared and react to what happens. On March 16 if they'd have told me we wouldn't be open until middle of July, I'd say 'Boy, I think we'll be open by the middle of June,'" he said. "That was my belief when we were shut down. Now here we are end of June and we don't really know for sure."
On Monday, CEC Theatres (Columbus, NE) posted on Facebook, "The wait is almost over." The post announced the theater would reopen starting Friday, July 10 with "new safety standards."
The new safety standards are designed to help protect customers and employees, the post reads.
The Telegram attempted to reach officials with the local theater. Staff was directed to contact the manager. The manager did not respond.
In unprecedented times, Tillemans said this experience has been different than his whole 30 some years at the company.
"Our company owns 20 locations," he said. "This is the first time that I don't wake up in the morning and wonder how much business we'd make before."
Movie schedules are often done months or even years in advance, said Tillemans, so this period for the movie industry is unprecedented. He said they could open now, but they would have to play old movies.
A lot of movies got postponed to later dates in the year, and the movies in later dates were moved back further. However, since production was shut down in March for many films, they will move to later dates and have more time to finish them.
"It's a puzzle," Tillemans said. "Right now Hollywood is not putting out new movies. So what we're waiting for is for them to start putting out new movies. It's such a state of flux right now."
Get local news delivered to your inbox!
Subscribe to our Daily Headlines newsletter.