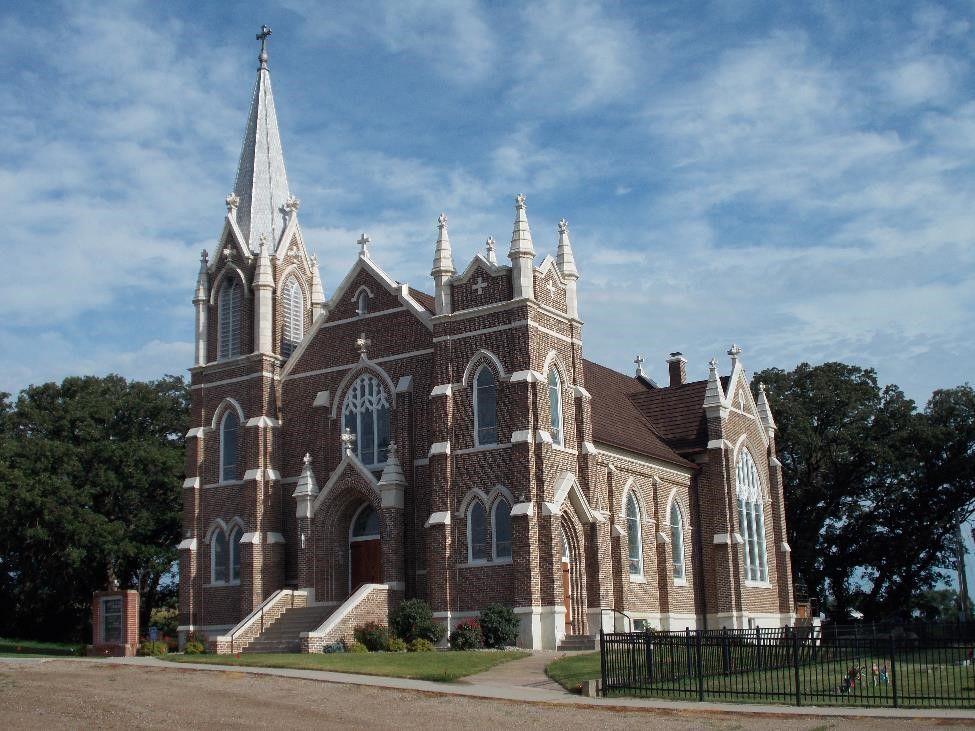 Christ Lutheran Church in Columbus was organized exactly 149 years and 11 months ago.
"There was a service conducted early by a visiting missionary on Feb. 19, 1871. He spoke to a bunch of the German settlers that were around here and this included 60 people, men and women, and they all signed a document of confession of faith. That's when it got started," Luther Bakenhus said.
As a lifetime member of Christ Lutheran Church, 32392 122nd Ave. in Columbus, Bakenhus has been with the congregation for more than half its existence.
This Feb. 19 will be the church's 150th anniversary. These days, it has many more members than it started with.
Christ Lutheran Church and School Administrative Assistant Karla Dixon said the church currently has 480 baptized members and 370 communicant members.
Plans for a series of 150th anniversary celebrations were originally set to kick off in July 2020.
"We started meeting in the early part of 2019 and the reason that we started in 2019 was that ultimately we anticipated having our first big celebration the summer of 2020," Christ Lutheran Church 150th Anniversary Committee Chair Jill Goedeken said.
But COVID-19 threw a wrench in those plans.
The revised celebration plan schedule has moved many of the celebration events to 2021, with the first being a Feb. 21 special worship service by previous pastor the Rev. John Nelson.
"That's common to do when a church celebrates an anniversary, is to invite previous pastors back," Goedeken noted.
Meanwhile, the event originally meant to take place in summer 2020 has been rescheduled for the summer of 2021. Now, that celebration will take place on July 4, exactly 101 years after the day the church's cornerstone was laid in 1920.
Although the July 4 cornerstone celebration couldn't happen as planned in 2020, Goedeken said the church was still able to do something special.
"It was going to be a celebration of Christian education but that ended up being a very modified version of that during a special church service," Goedeken said.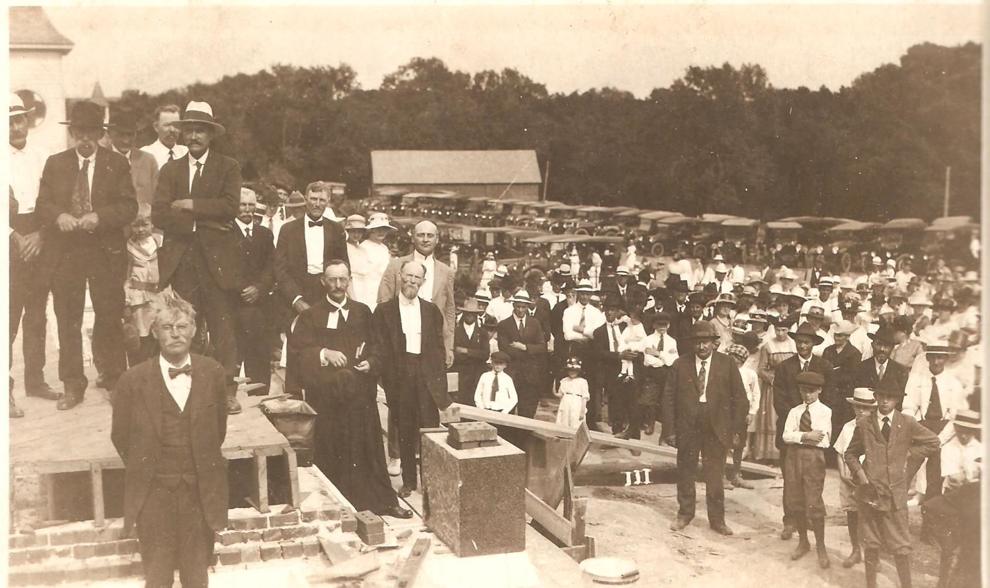 In the fall, on Sept. 11 specifically, Christ Lutheran will hold a social event and fundraiser at the American Legion in Columbus.
On Sept. 19, the church will hold a special music service observing the 100th anniversary of the church building's completion and dedication on Sept. 18, 1921.
A Christmas celebration at the beginning of December will round things out. Like the cornerstone event, the Christmas celebration was meant to take place in 2020 but was moved due to COVID-19.
Christ Lutheran was organized in 1871, soon followed by a school.
Dixon said the school and church buildings have always been located near each other, always on the same plot of land. There are currently approximately 50 children at the school and childcare center.
Dixon said the current school building was built around 1950 and remodeled in 2007.
According to Bakenhus, German immigrants settled in the area where the church is located in the late 1860s and early 1870s.
"Most of the people were from the Oldenburg area in Germany," Bakenhus said. "The services in our church were conducted in German for years and years. I know that my mother was confirmed in 1924 and she was still confirmed in the German language."
Bakenhus said the church services were held almost exclusively in German until World War II. Even after that, Bakenhus added, there were German services at least once a month until the early 1980s.
"About that time the minister ... qualified to do it passed away. We got a new minister and German was not his thing, so that was dropped then," Bakenhus said, chuckling.