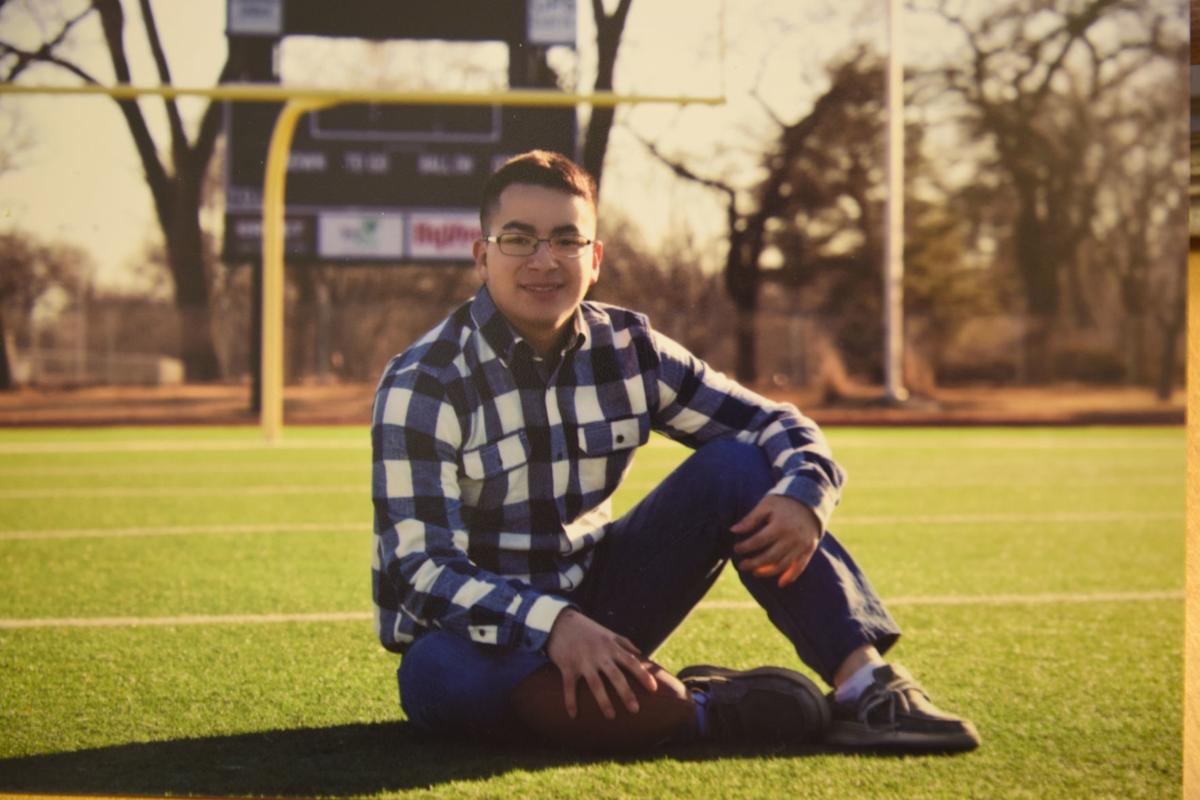 Columbus High School senior Noaha Macario didn't have the easiest life growing up, but that never stopped him from trying to achieve great heights in life.
This motivation and self-drive resulted in Macario recently being awarded the $10,000 D.J.'s Hero scholarship sponsored by The Salvation Army.
Macario currently lives with his TeamMates mentor and longtime Columbus resident Jeff Gokie, who said he has seen Macario's strong spirit firsthand.
"Noaha's greatest achievement has been his refusal to allow his negative home life and lack of love and support impact who he has become as an adult," Gokie said, in a statement.
The D.J.'s Hero Scholarships are underwritten by David and Peggy Sokol in loving memory of their son, D.J., who lost his battle with cancer in 1999 at age 18.
The awards recognize Nebraska high school seniors who exemplify perseverance and selflessness and who are servant-leaders in their communities. A total of 157 D.J.'s Hero Scholarships have been awarded to Nebraska students over the past 22 years, including 15 new scholarships in 2020.
Macario first heard he was nominated for the scholarship from Gokie. The teen said he knew his life had changed for the better the second he learned he had been awarded the scholarship.
"At first I was just excited for the opportunity to have won it," Macario said. "Then I got even more excited once I realized it's really going to help me for college and provide me even more of an opportunity to go to college and that brought my excitement up a lot more.
"I'm not one that shows a lot of emotion, but I was excited inside."
There were few positive role models and little parental guidance for Macario in his childhood.
Despite a difficult upbringing, in which he suffered physical and mental abuse and neglect, he achieved great success in school and resisted succumbing to the many negative influences to which he was exposed.
"He's the nicest guy you'll ever meet," Gokie said. "He's just a very even-keeled guy. With all the turmoil that has gone on in his home life, he's been able to keep, for the most part, especially his last couple years of high school as he's grown into a young man."
While growing up in these circumstances was difficult, it taught Noaha life lessons that have led to him being successful. 
Overcoming these obstacles has only added another level of appreciation for winning the scholarship. 
"Life may be hard, but you can't give up," Macario said. "As long as you push through it and give it your best, you're going to accomplish things you never thought you could.
"It feels really good. I feel proud of myself just sticking through the tough times and not giving up and everything. I feel great about that and I feel proud of myself."
On top of excelling in the classroom, he was on both the football and wrestling team.
"He never made varsity, but he's always a big backer, he supports the football and wrestling team," Gokie said. "Noaha is very upbeat. He doesn't get a lot of playing time in football, but when we did he was very excited he was excited on the sideline when anyone did anything good."
Next year, Macario will attend Wayne State College where he plans on majoring in middle school education. He would like to eventually return to teach in Columbus, but said he will go wherever the job takes him. 
He also plans on joining the wrestling club team. His passion for youth started when he started coaching youth wrestling.
"I started realizing I actually enjoyed working with younger kids and teaching them and helping them grow," Macario said. "I realized teaching could possibly the direction I lean towards. I wasn't really sure where I wanted to go, but once I got out and realized how much I enjoyed working with the kids I realized that teaching may be the way to go for me."
College offers new opportunities for Macario, who is looking forward to moving on to the next stage in life. 
"(I'm looking forward to) the opportunity to see how much I can do on my own, just learn, grow as a person, just live more of the adult life and just understanding more of what it's like to be an adult and growing as a person," Macario said.
Get local news delivered to your inbox!
Subscribe to our Daily Headlines newsletter.